08/12/11. My wife has liked these for a while and I'd promised her that when I sold the Lancia I would see if I could afford one. Well I have been watching this one for a while now and the chance came up today to buy it so I couldn't pass it up. We won't be getting it until next week as there is a couple of things to be done to it before sale. Every toy you can think of and drives beautifully with only 66K on it. The photo's aren't great but I'll take better ones when I get it home.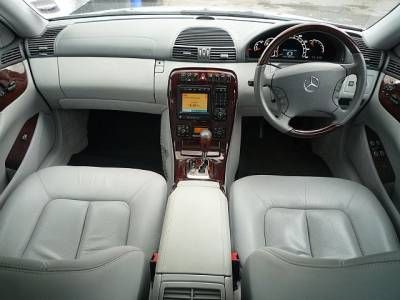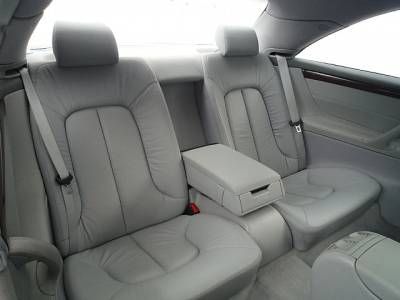 23/12. Well we got the car home last night with a new mot. I washed it and checked it over this morning and although it does need a couple of things it is in amazing order.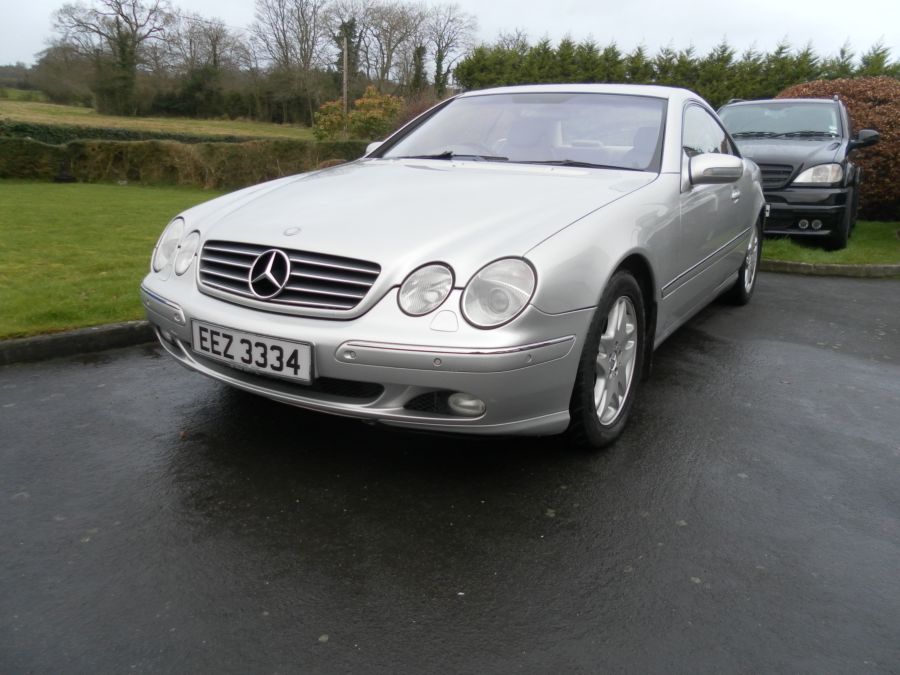 The interior is alomost like new. Only one small nick in the rear consol. I did give it a clean but it really didn't need it.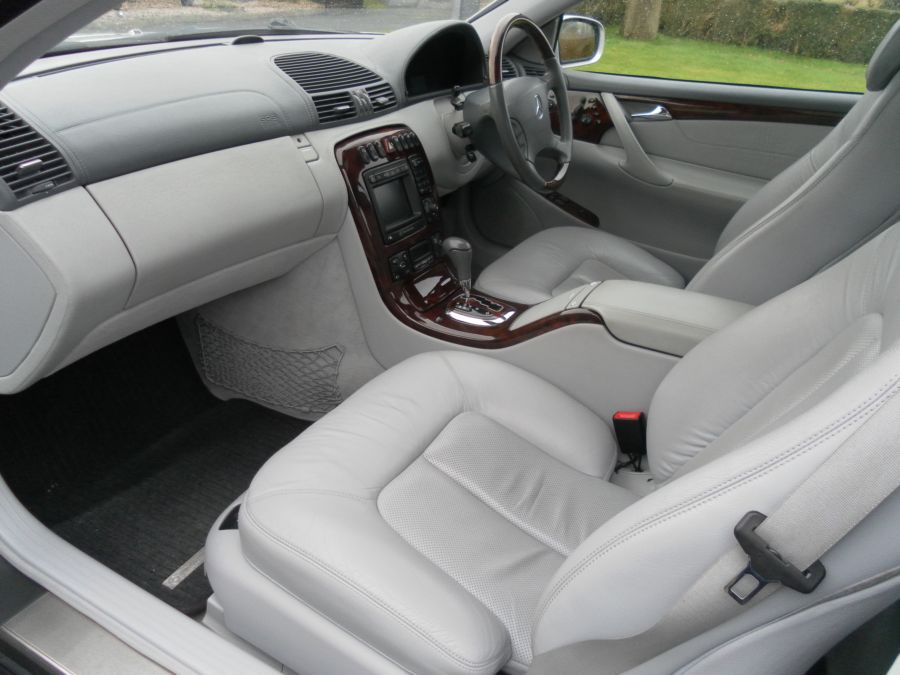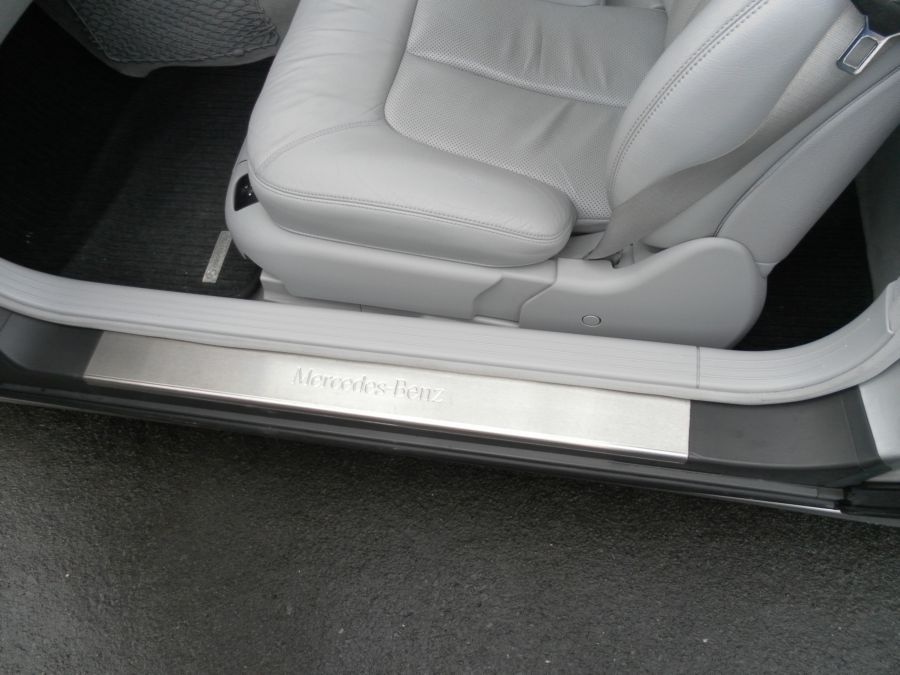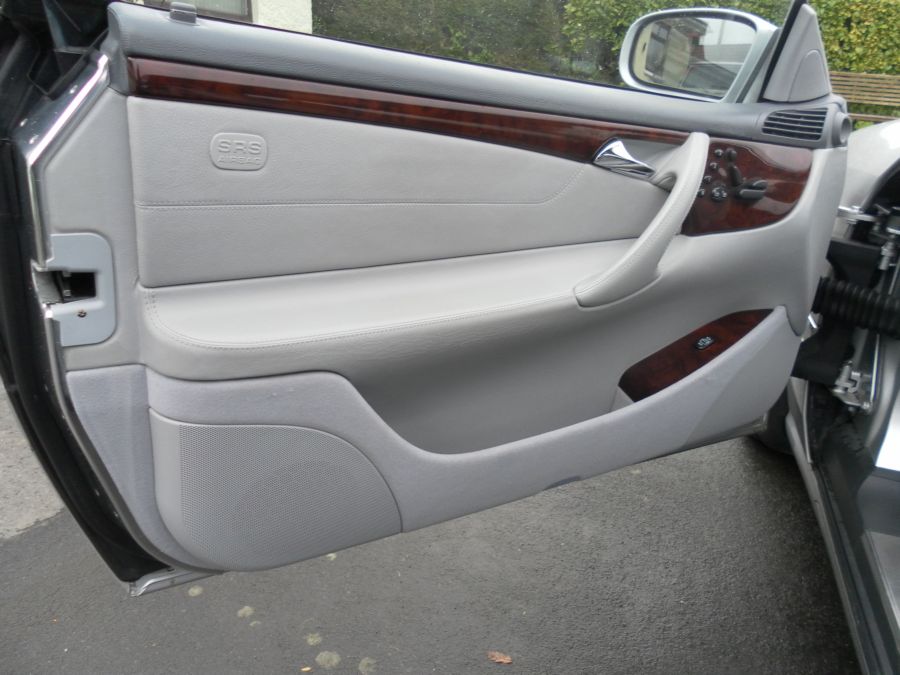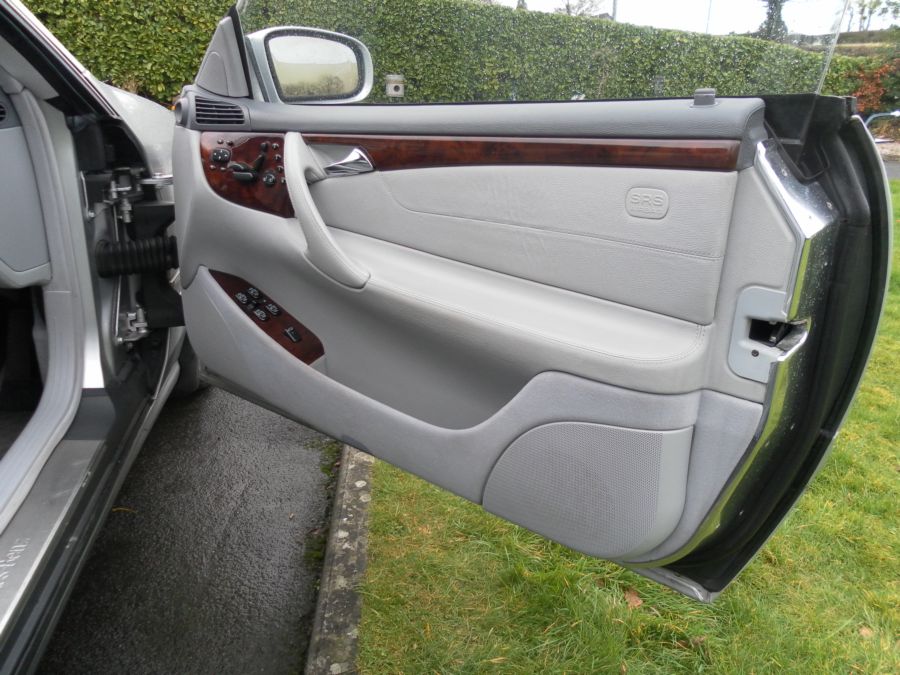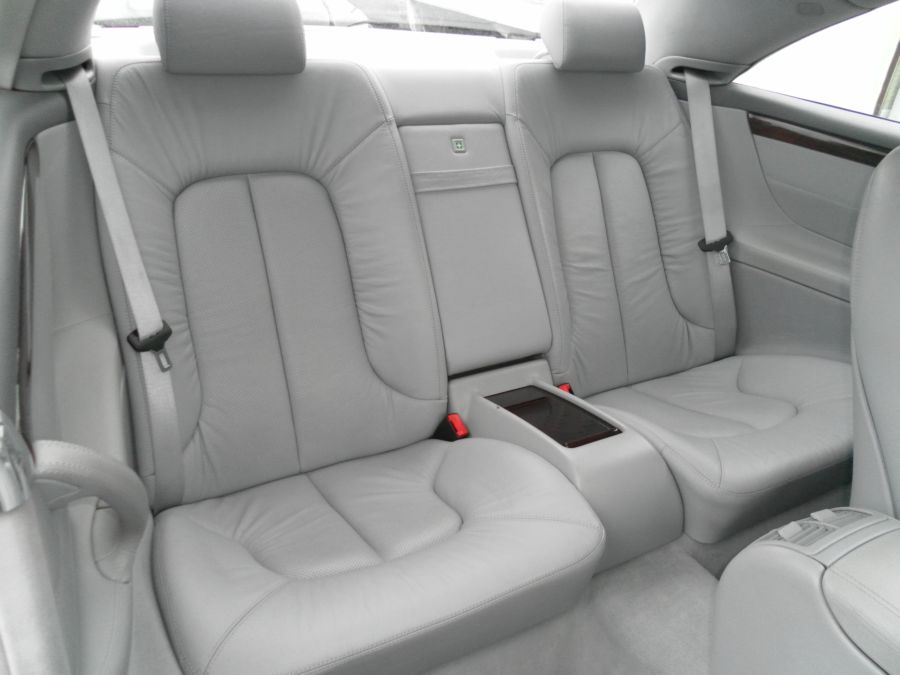 I never got time to clean the inside of the boot as it started to rain. It came with a plastic boot liner which isn't in the photo.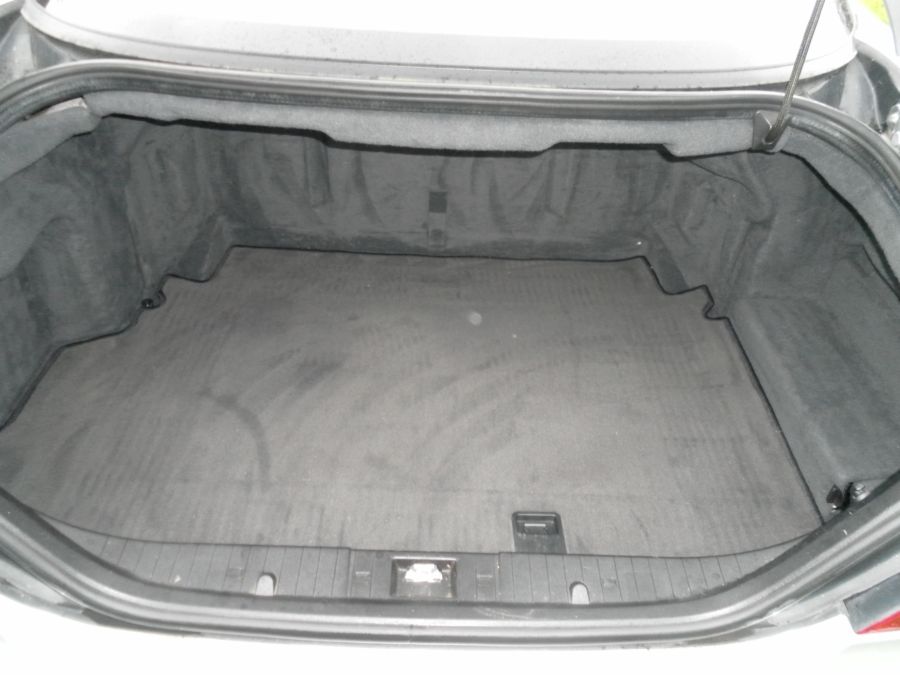 And I never got to clean the engine bay. But I will.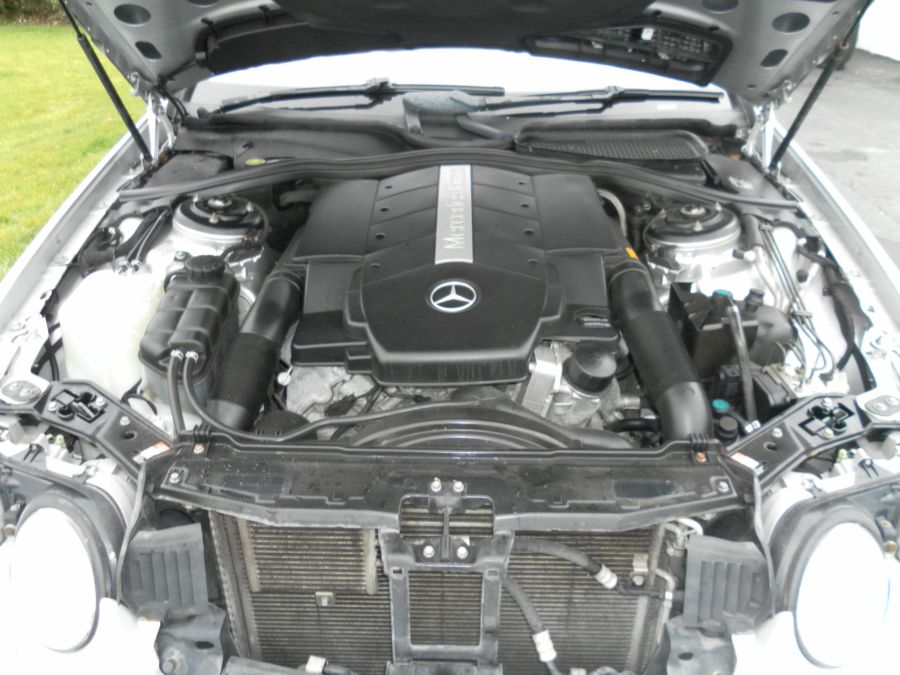 3 Mercs in an Italian family is getting hard to explain!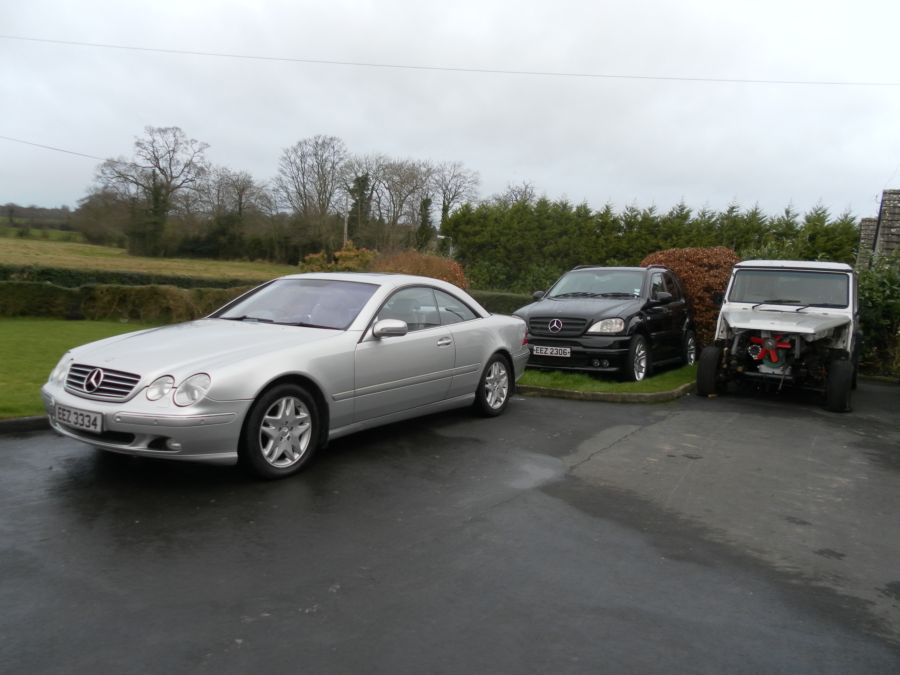 22/08. Since we got the car the brake light in the boot lid had a little piece missing from it.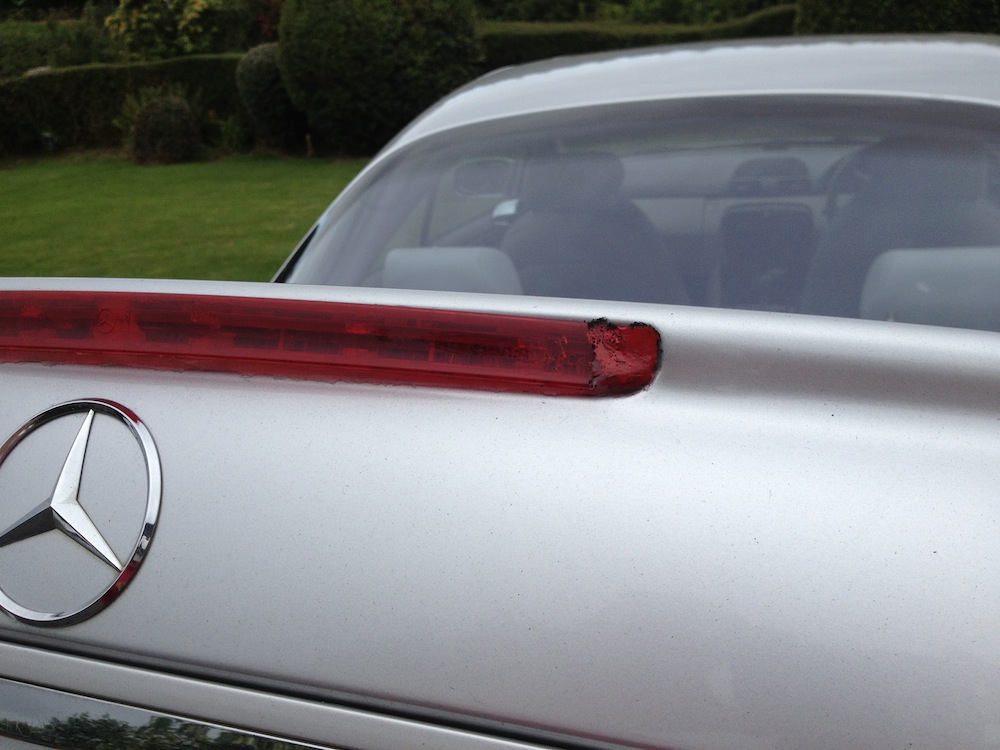 My mate Neil in England came to the rescue and bought an entire boot lid complete with all the stuff to replace the brake light, all the boot locking bits and even the arial booster. So the brake got replaced today.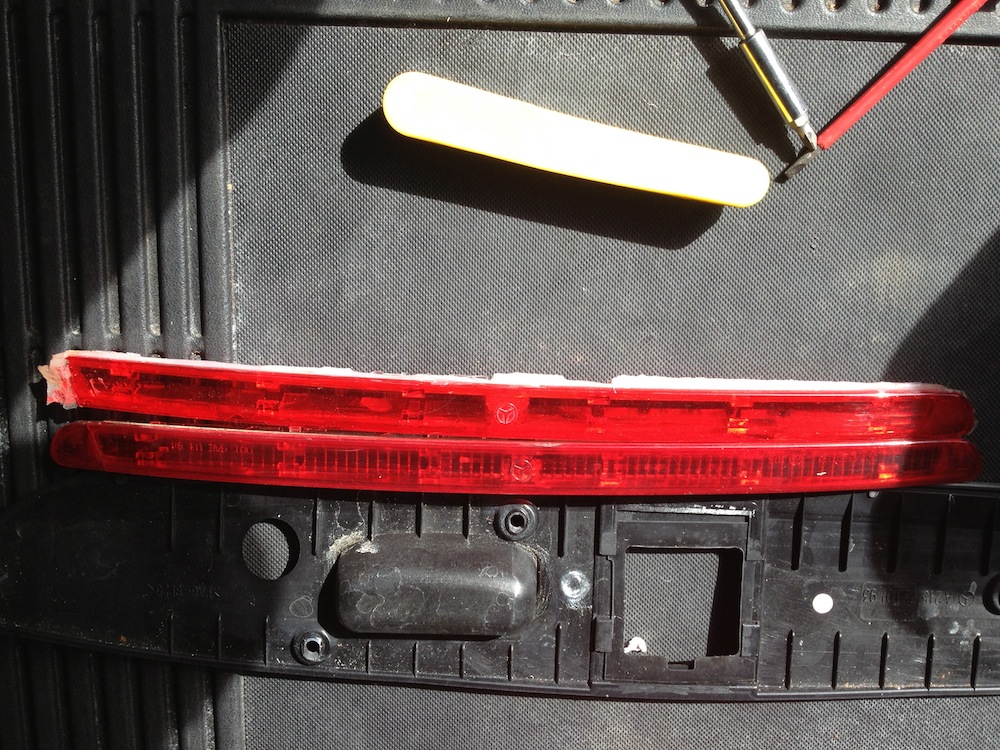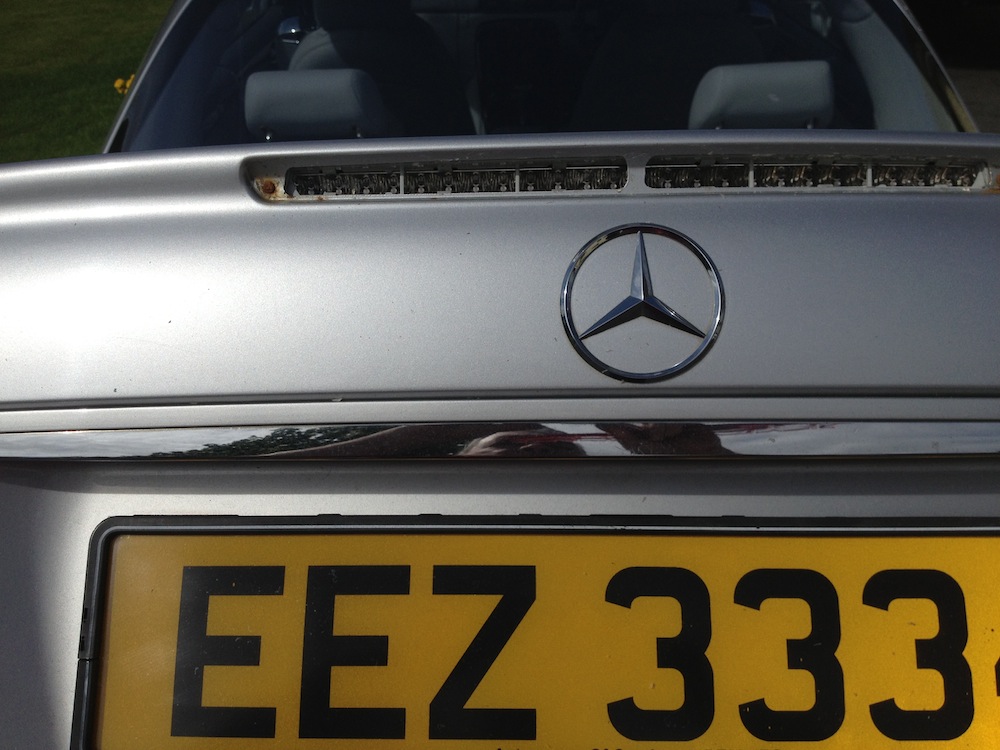 02/01/13. Not much has been happening with the car so there has been nothing to report. A mate got me a set of 19" 5 spoke wheels needing a refurb so these are going on the car once I get them sorted.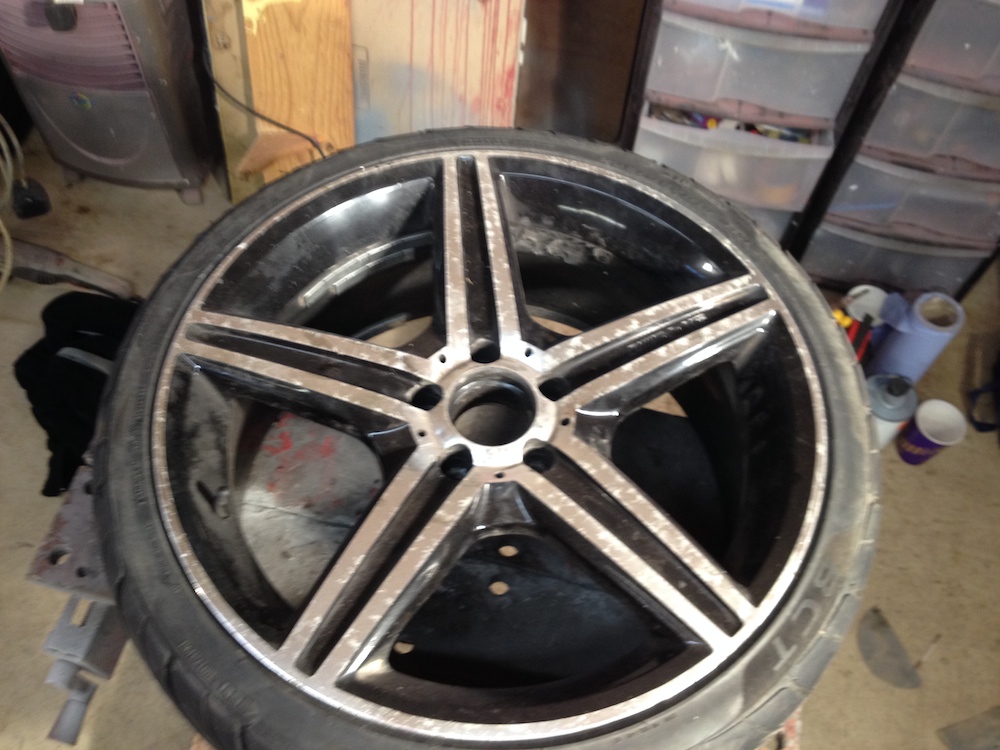 04/01. Painted grafite grey and lacquered.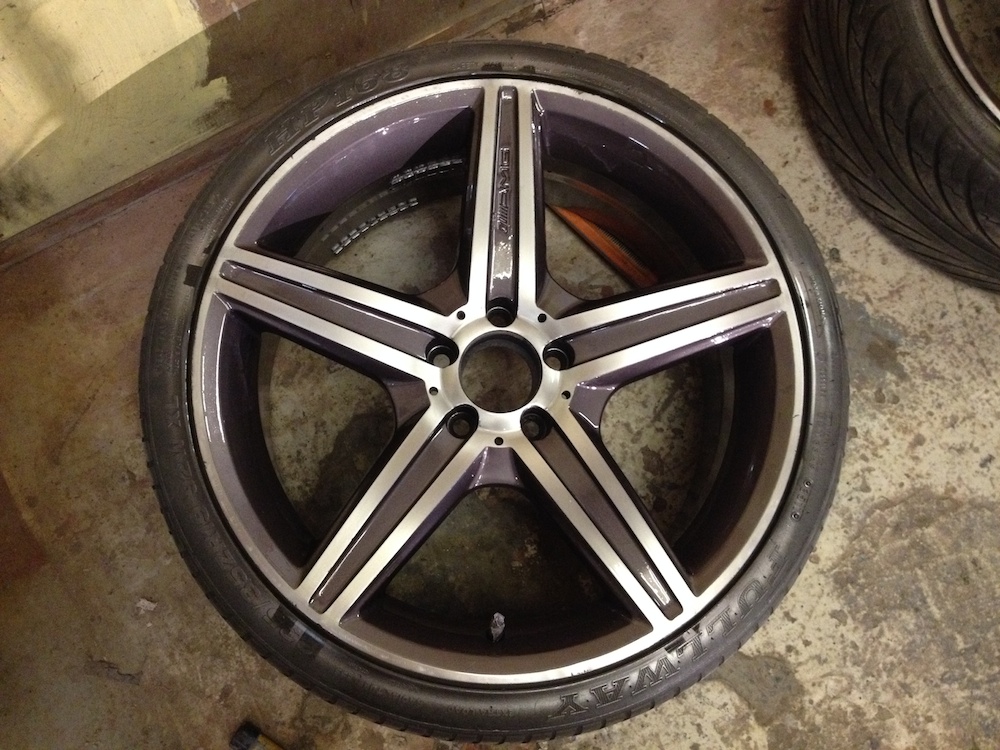 Sold April 2014