15/11. Got the engine bay all sorted and 3 coats of red oxide on. Next step is to get primer on.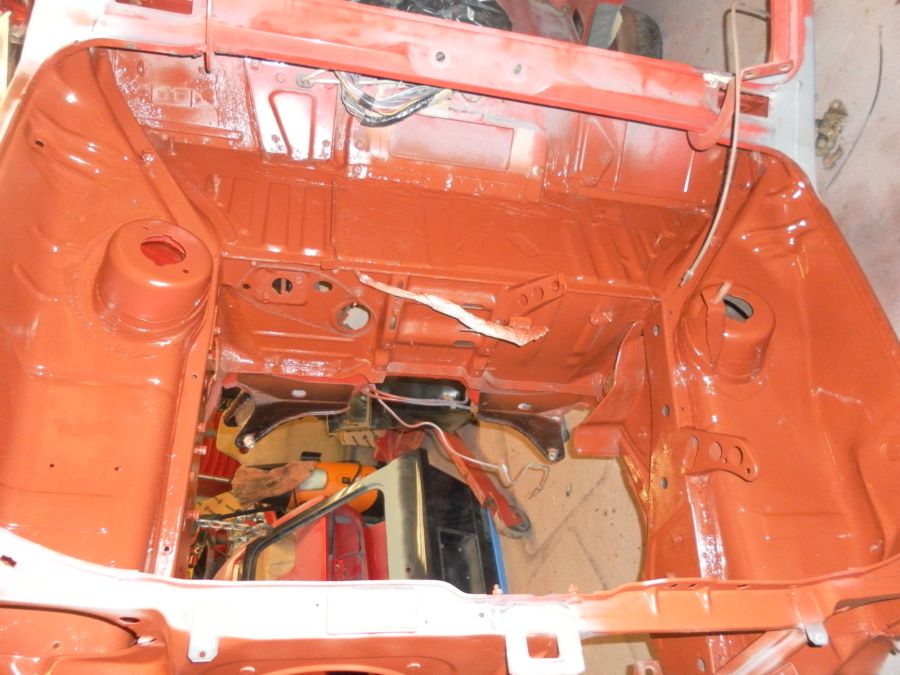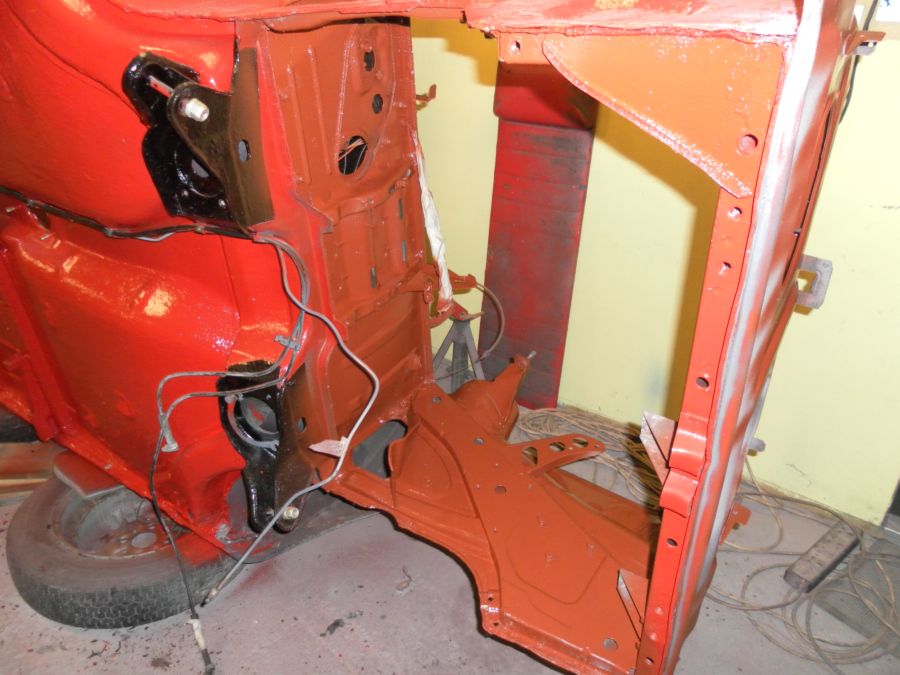 19/11. Got the engine bay painted today.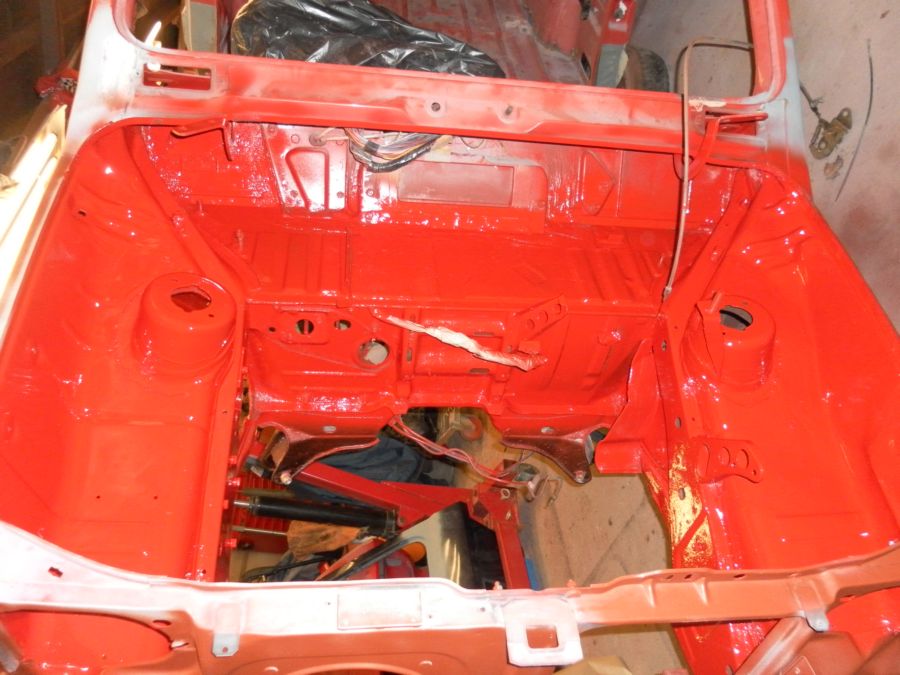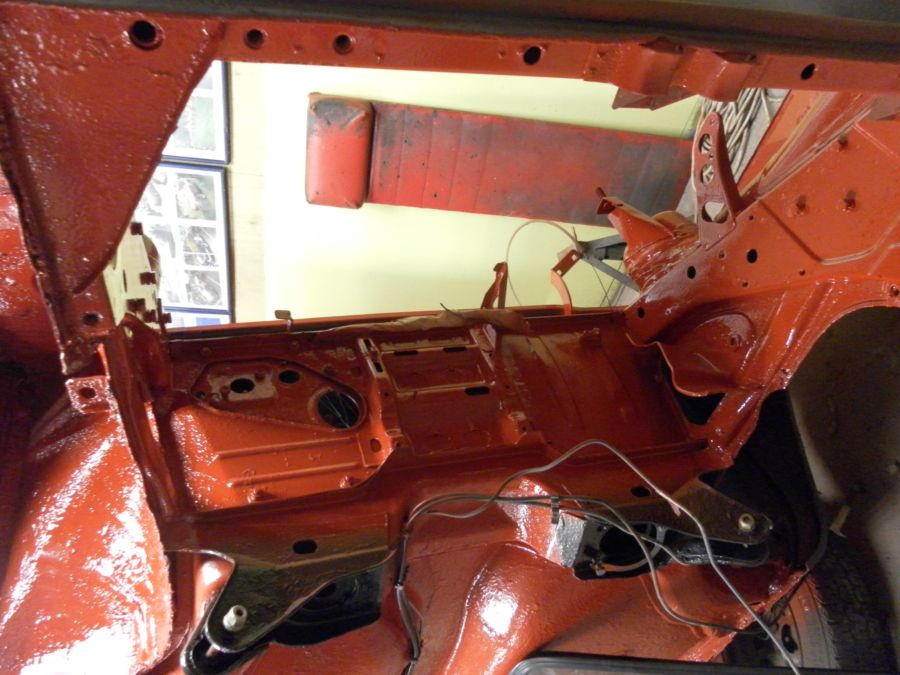 I had a play with the gear link as it was a little loose. I have a box of rubber O rings so used a couple on each side of the link pressed in with washers. All being well that will give it a tighter feel.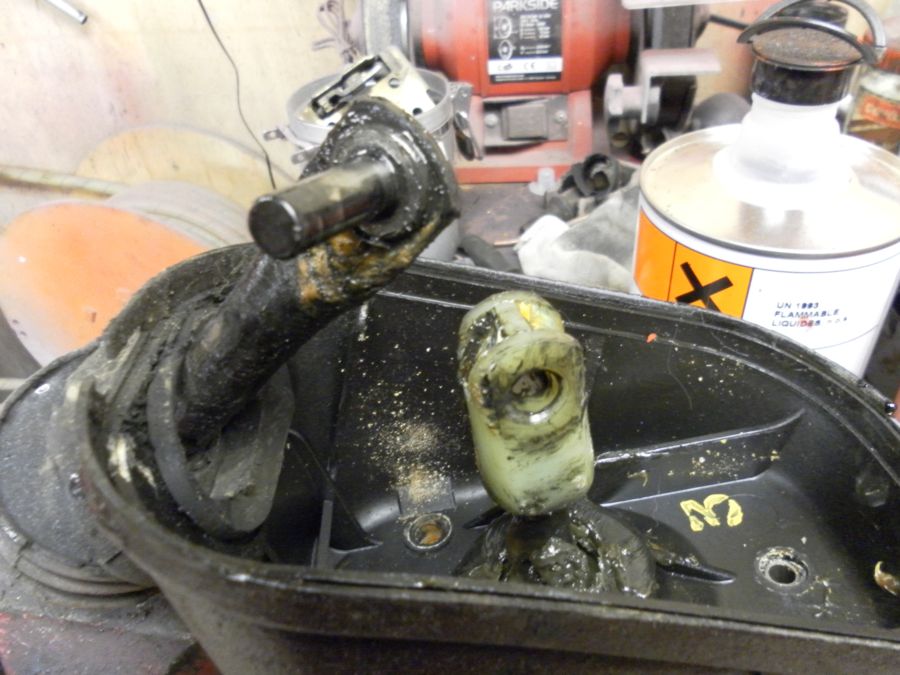 10/12. The grey lower part of the Panda has a textured finish to it and on checking with the guys on the Fiat forum it is a genuine Fiat finish. So I have been trying various products to get as close to the original finish as I can. I found stuff that is pretty much spot on and comes in a tin. So I done both bottom sides today.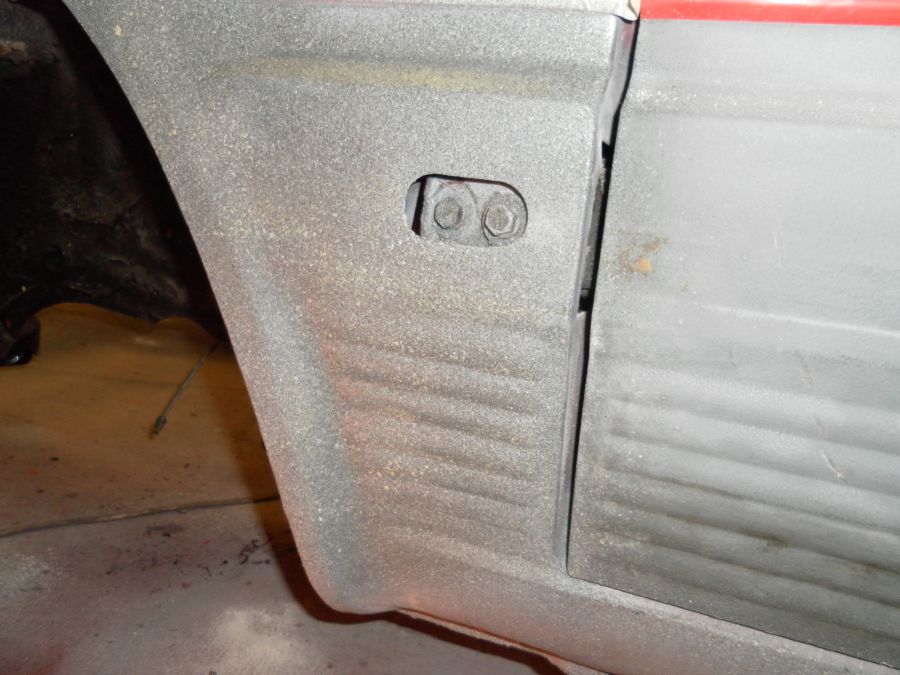 I also removed all the old sealer that goes between the rear floor of the car and the inner wings as I had noticed it had got brittle and that would have the potential to allow moisture in. I re-did it with new sealer.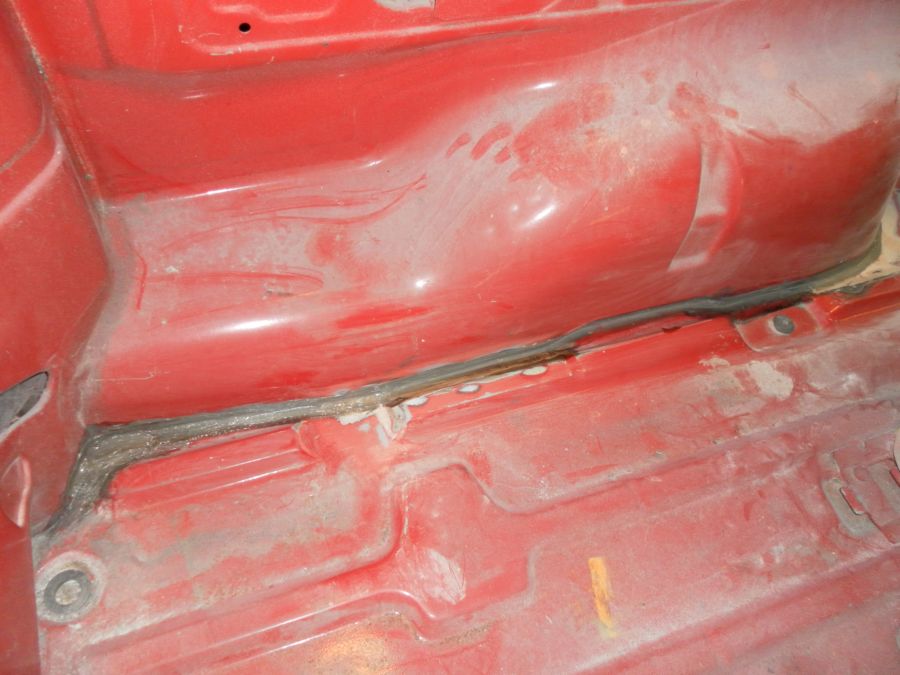 18/12. My dad fell and fractured both his hands today so we spent over 4 hours in hospital. When I got home I wasn't really in the mood to do anything so I had to push myself to get the inside floor of the car sprayed in red oxide or "preserver" as I call it.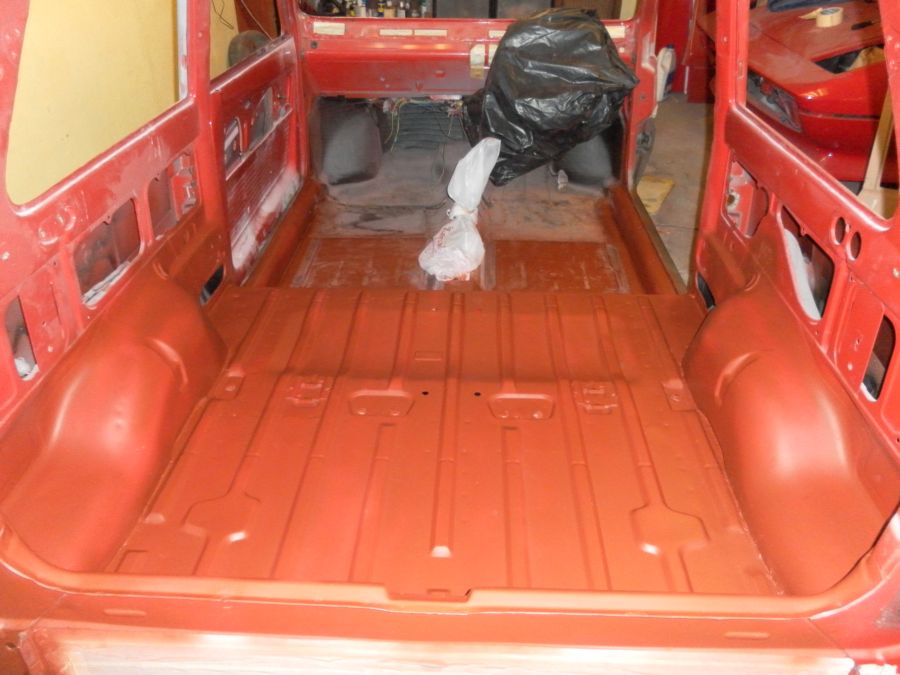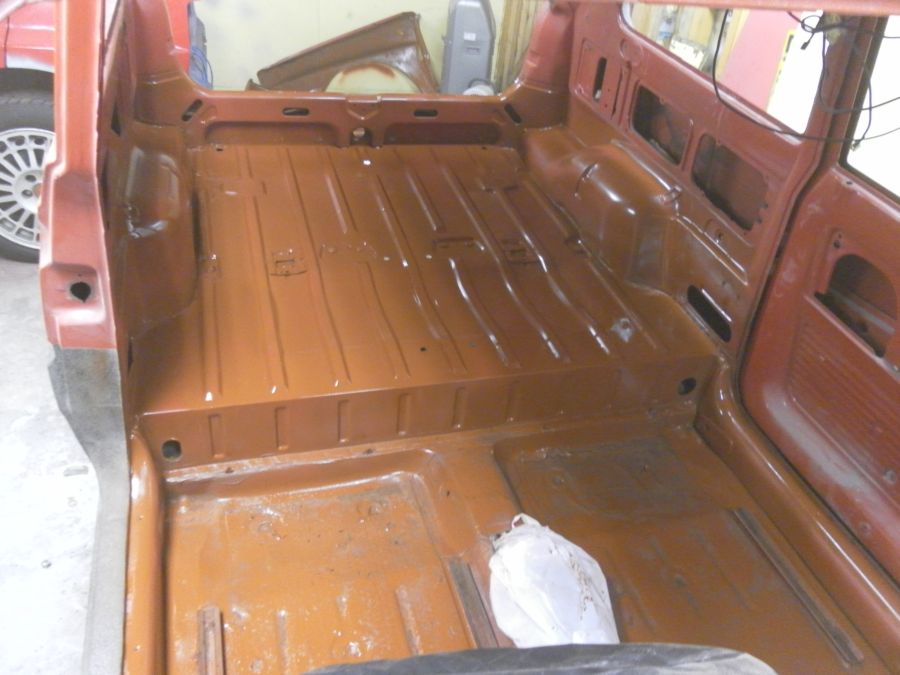 I just had time to finish off getting the passenger side of the car done with the textured finish to.
27/12. Finally got the whole of the car primed. It was the one thing I wanted to get done before the year ended. I think I cut it close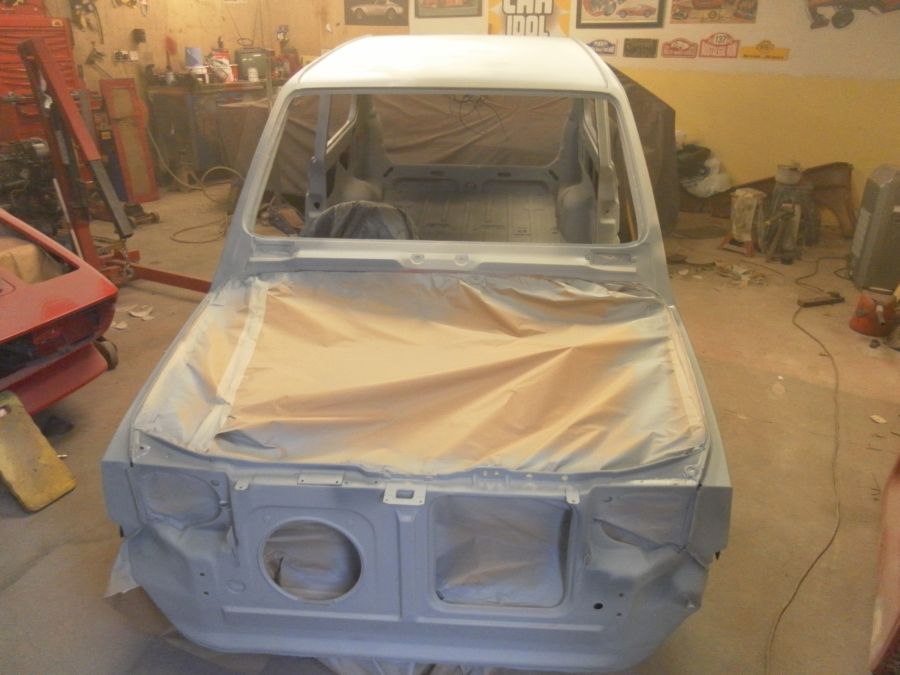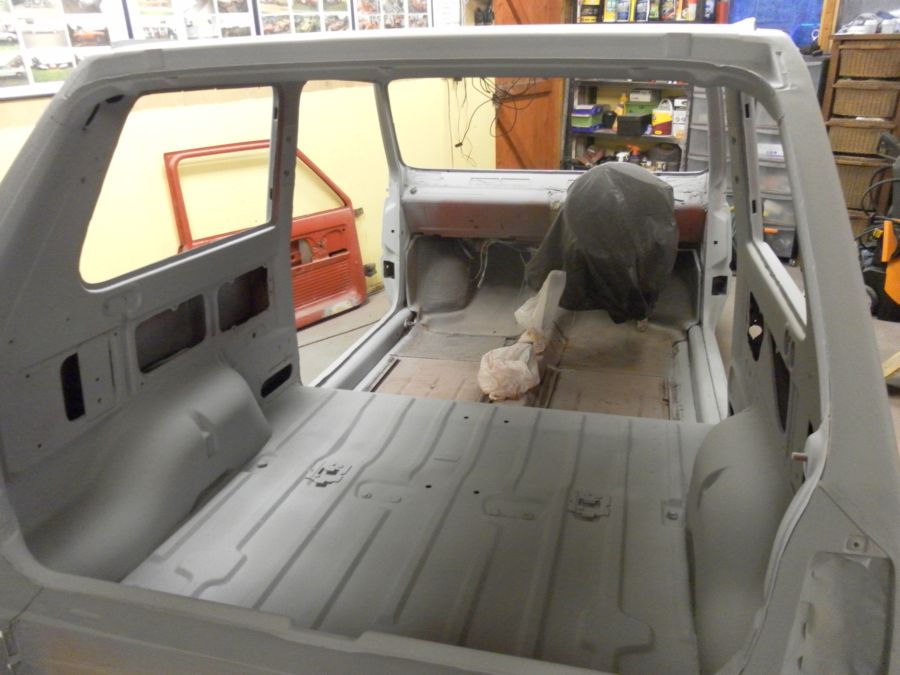 I even managed to give the entire car its check for flaws. I've never explained this bit before but have been asked quite a few times now how I get such a smooth finish. What I do is once the primer is on, go round each panel with a soft pencil and mark any areas that have imperfections. I then go round the car again for a double check and finally rub the areas back. Any little imperfections can usually be sorted with nothing more than a dab of primer putty then flattened back. I respray the areas that have got attention and I then go over the whole car with 800 wet & dry paper using it wet but water only. Its a slow process but well worth it for the end result. You can see in the last 2 photo's the areas that I have rubbed back. 3 of the areas were runs in the 'original' Fiat paint finish. Clearly quality control wasn't a strong point back then.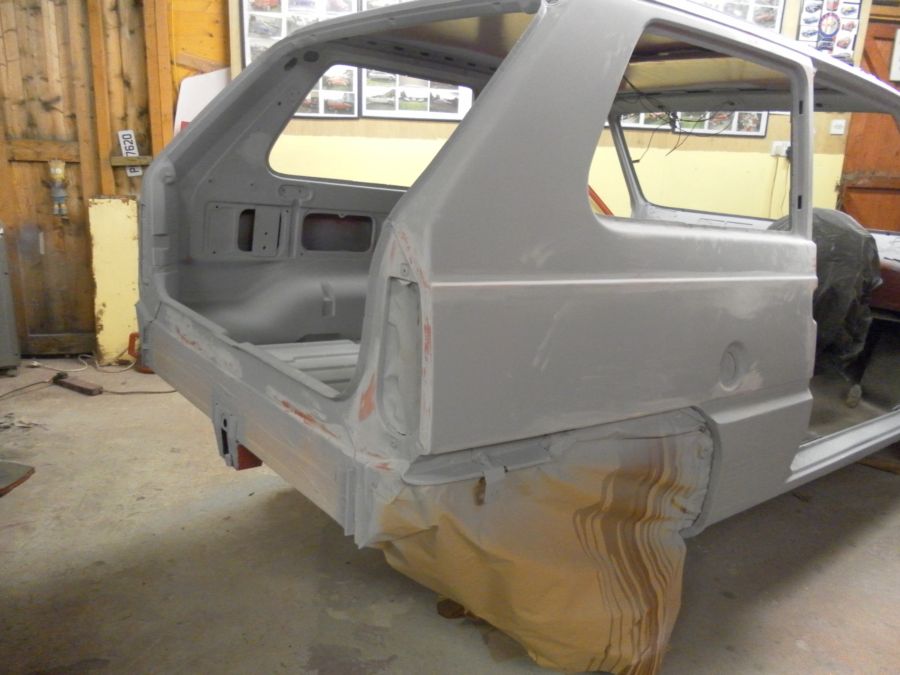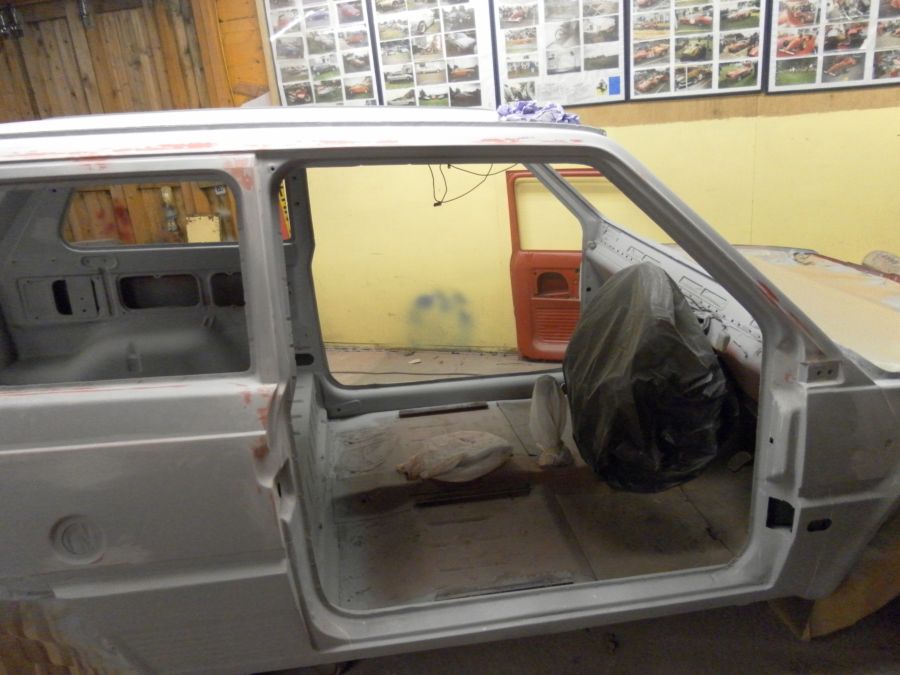 07/01. I promised myself that I would get the shell painted this weekend and I did. Painted inside and out. My local Motor factors also on Thursday managed to get me a litre of the proper colour for the sides and bumpers. Apparently it is almost imposible to get now. I hope next weekend to get this done although I might wait until I flatten and buff the paint up.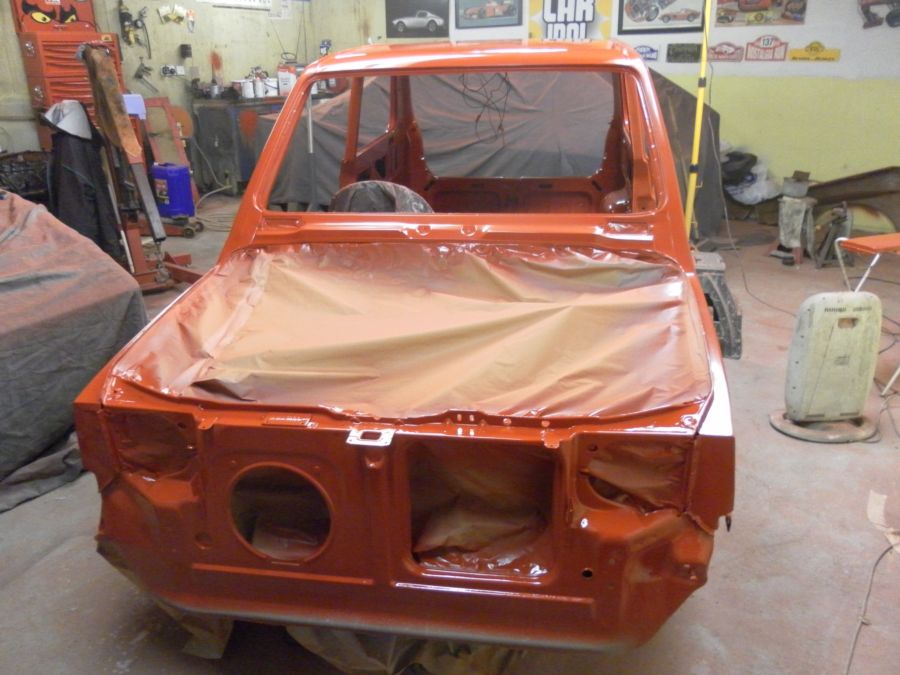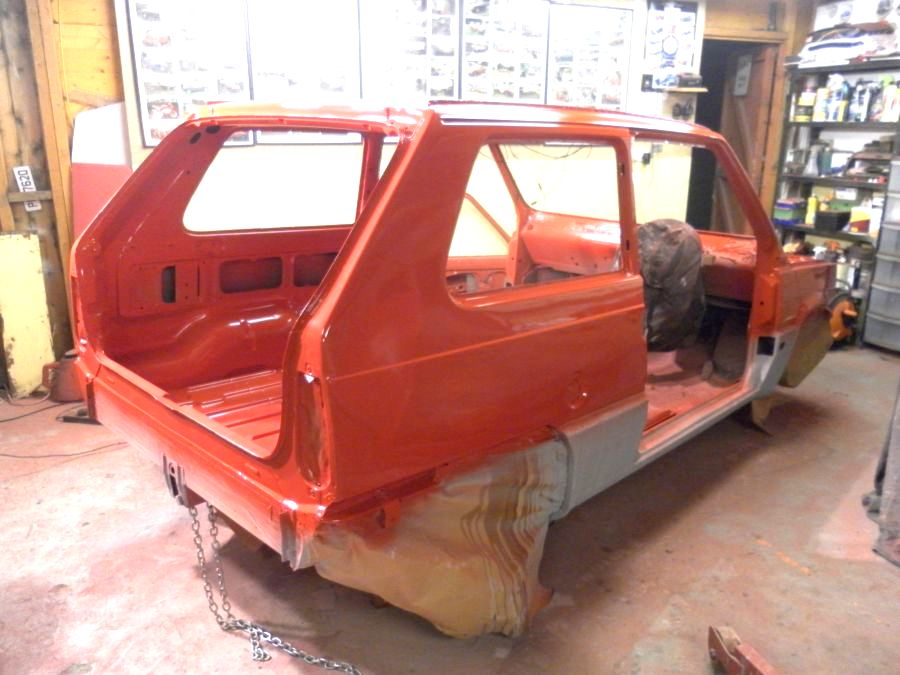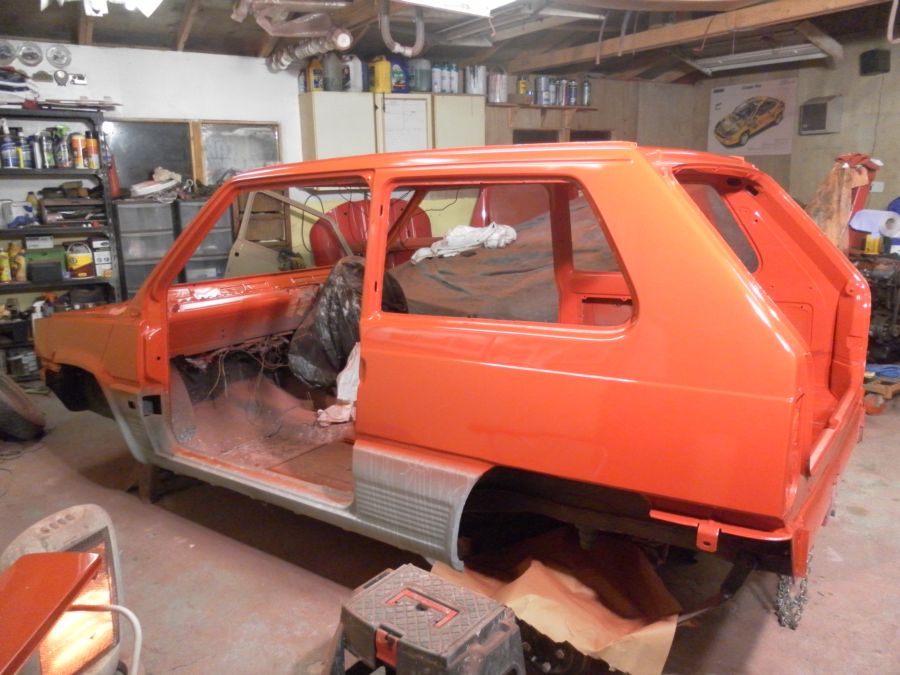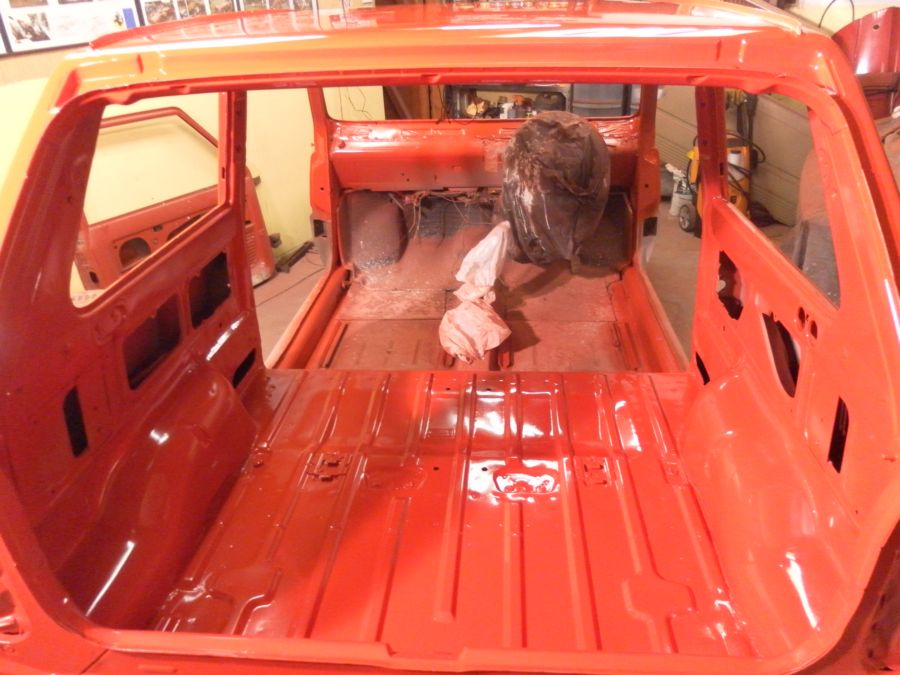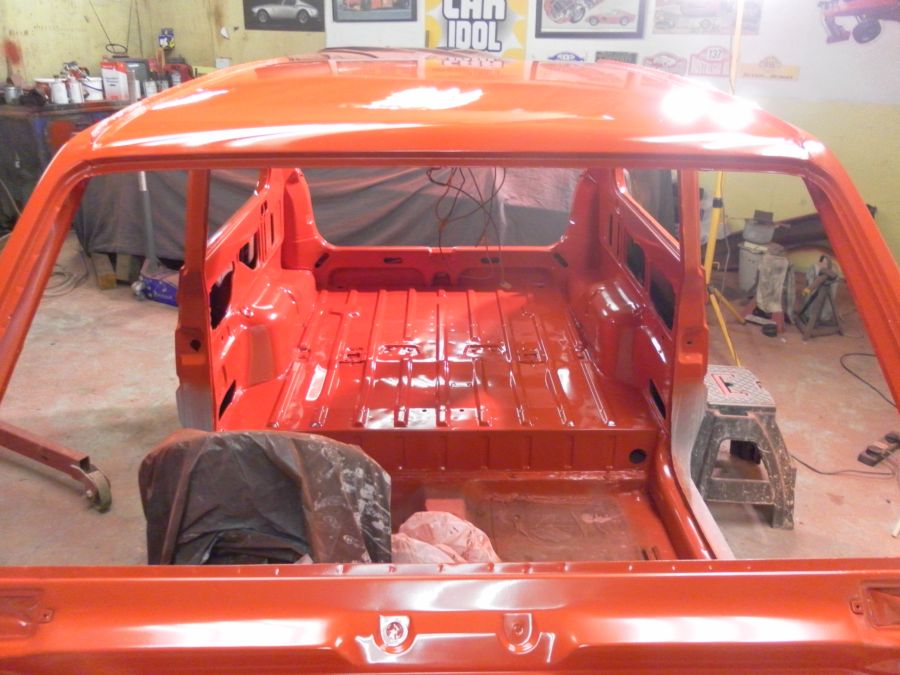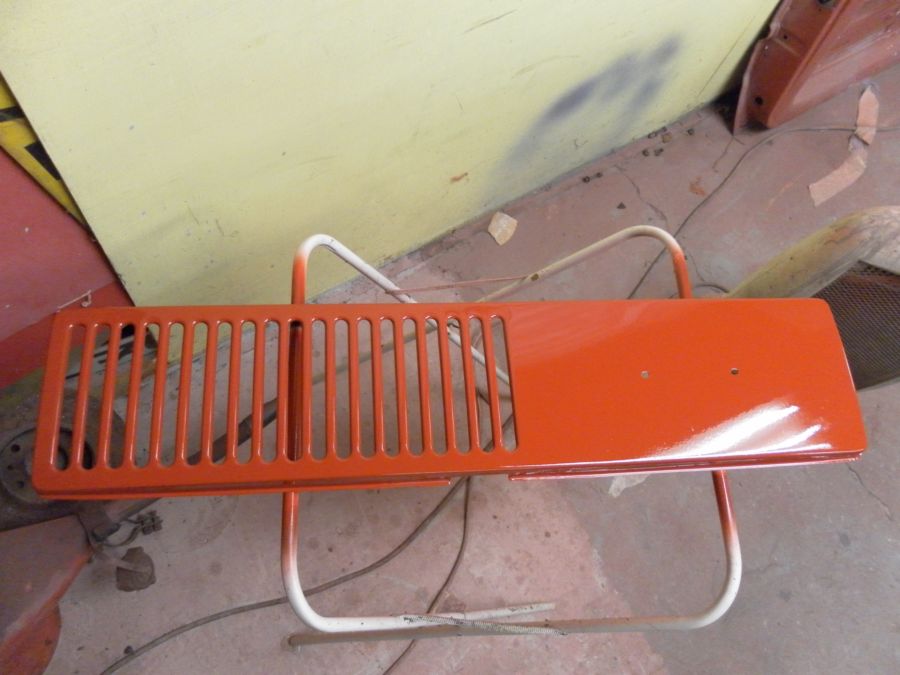 10/01. Painted the grey sides tonight. Its exactly the colour it should be. Very pleased.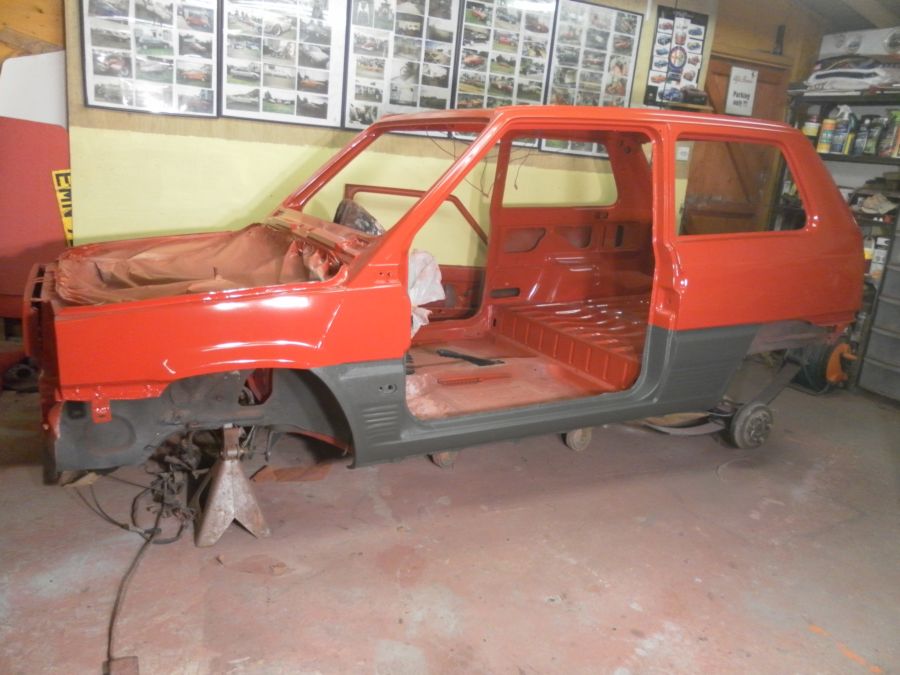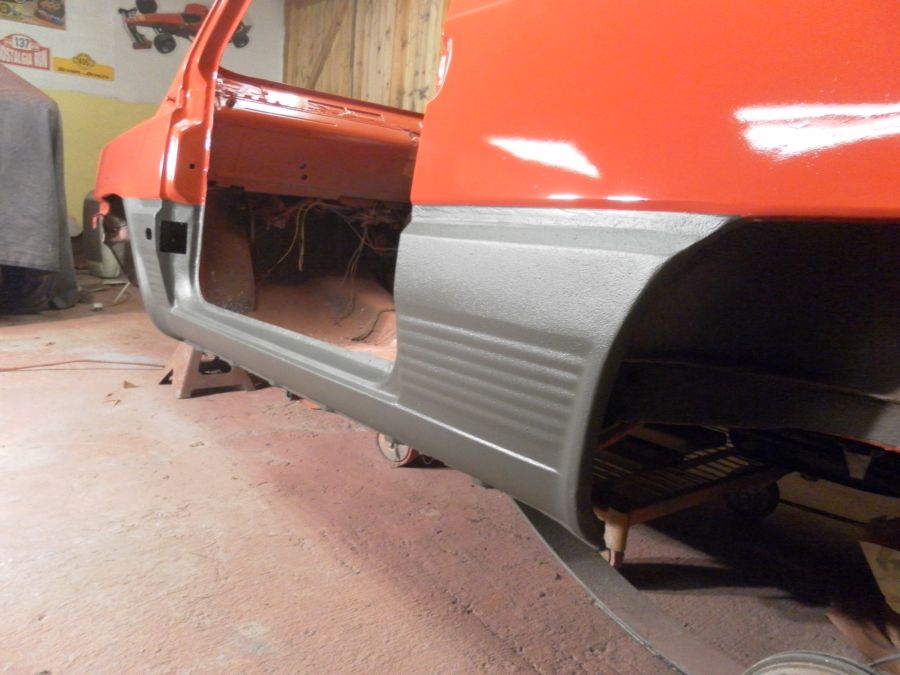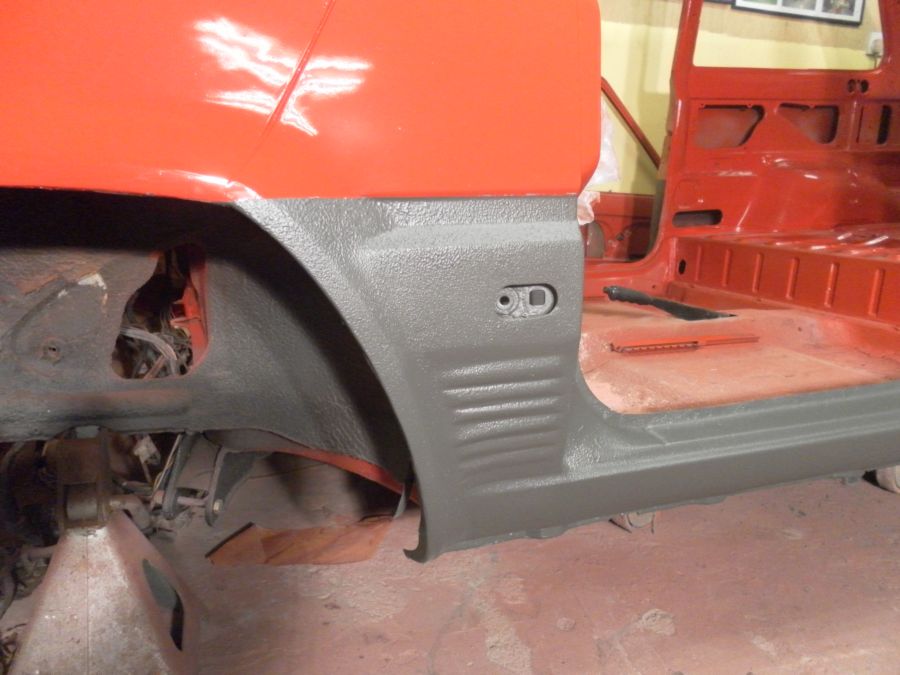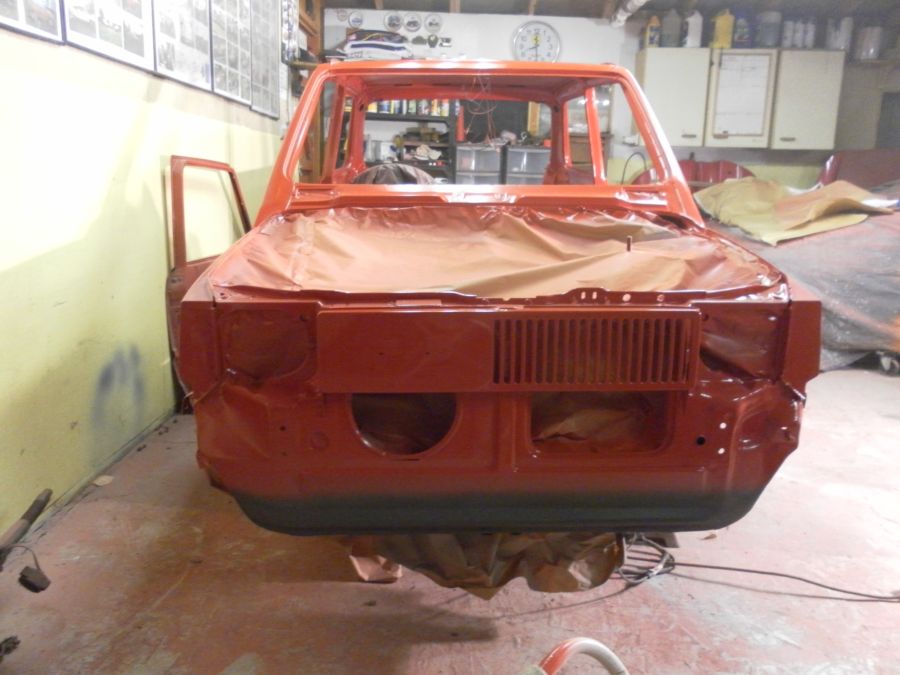 17/01. I'm leaving the wheels with my local tyre supplier who is going to get them sand blasted and then he is going to powder coat prime them. I have the correct paint colour for the wheels so I'll be painting and lacquering them.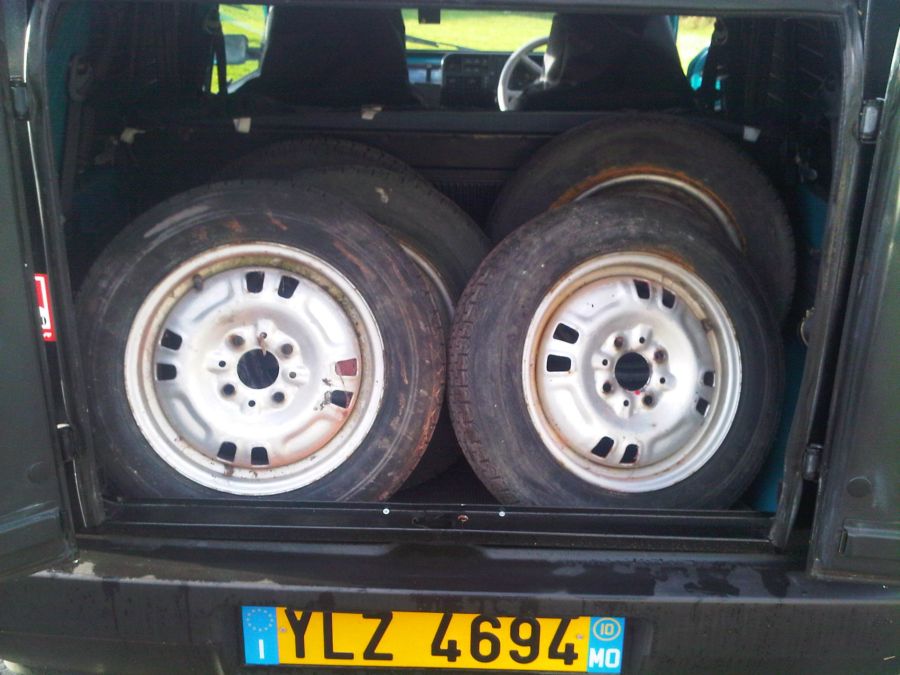 20/01. started to flatten out the paint and polish it back up. hard to show in the photos but this is the finish.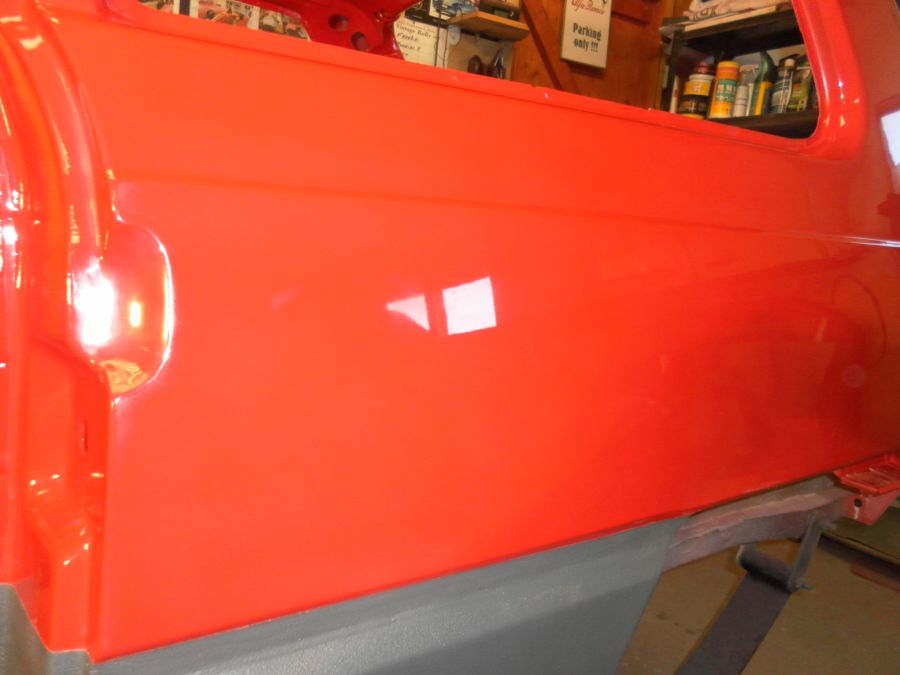 I brought boxes of bits home to get them ready to go in. Somehow they will all fit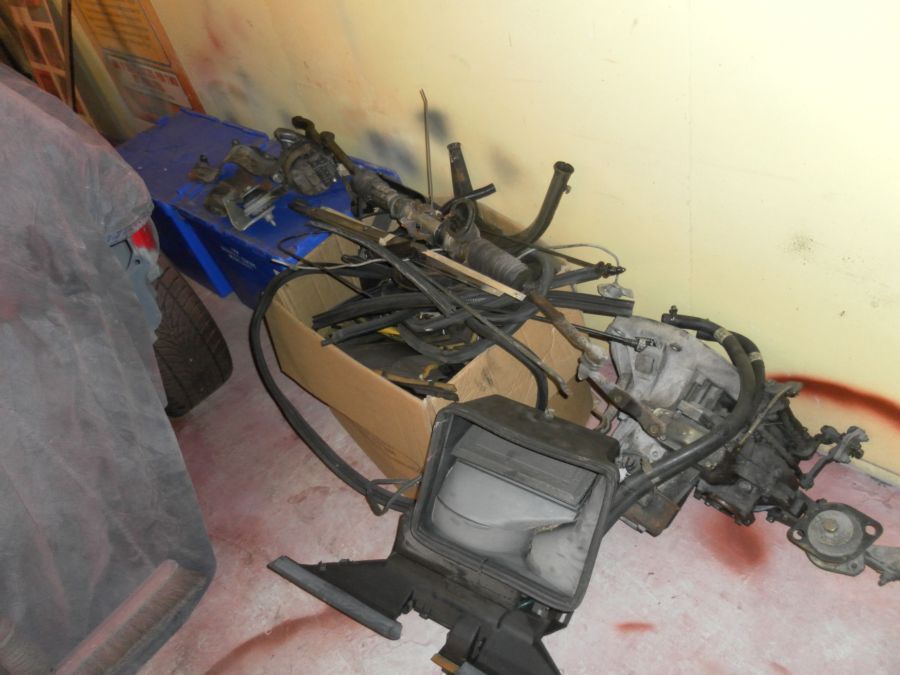 26/01. The wheels came back from being sand blasted and powder coat primered today, Thank you Canavans tyres. If plans go right tomorrow I'm going to paint them.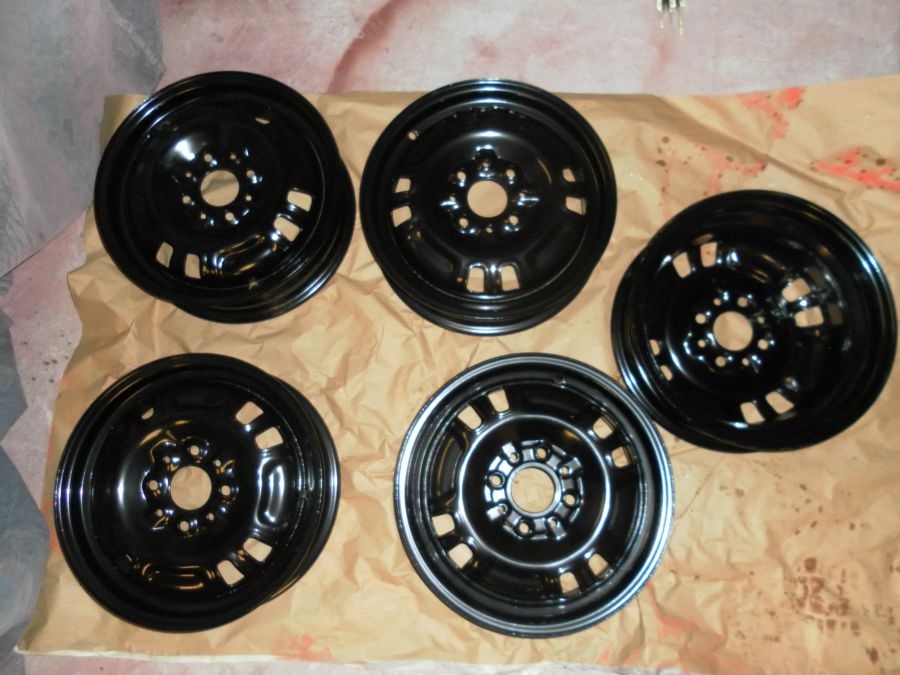 And my new badges arrived.
27/01. Got time tonight that I wasn't expecting so I got the wheels painted. Pretty pleased at how they turned out.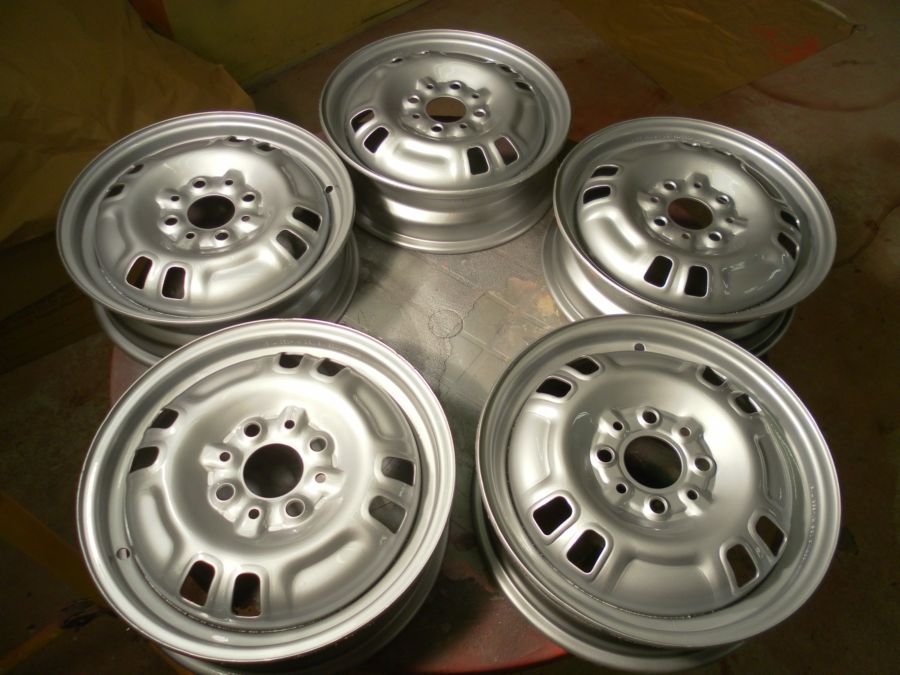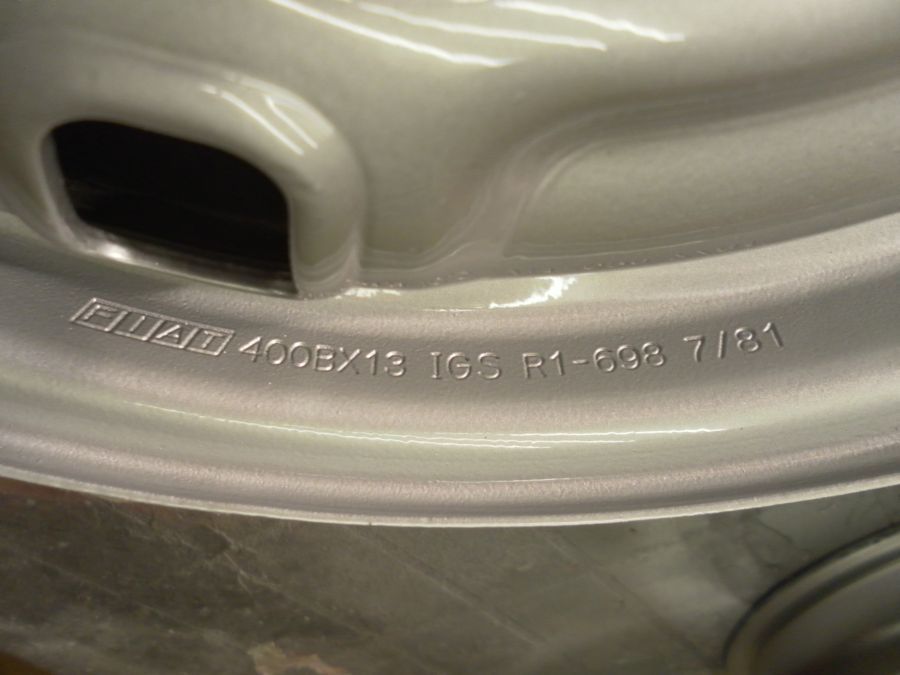 Ever wondered what a MK1 Panda engine looks like sitting beside a Ferrari V8 and a Lancia integrale 2.0 turbo engine. I have the answer.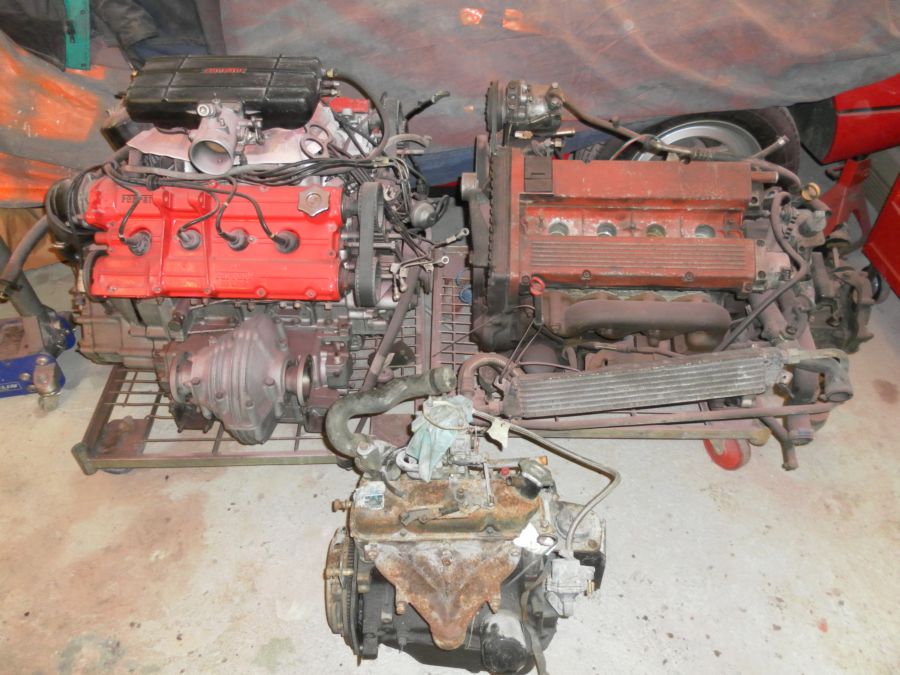 30/01. I went to Canavans tyres to drop off the wheels and tyres to get them fitted and they very kindly did them while I was there which was brilliant. So nice new tyres now on.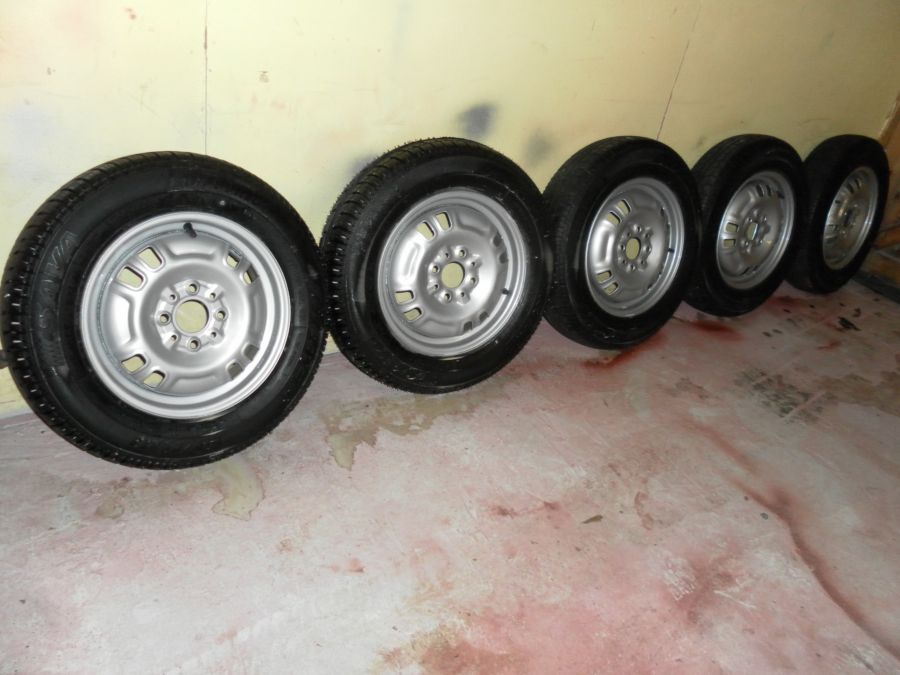 And since I saved a bit of time I got the engine onto the bench ready to start to clean it up for going back into the car. Below is a few photo's before I started to it.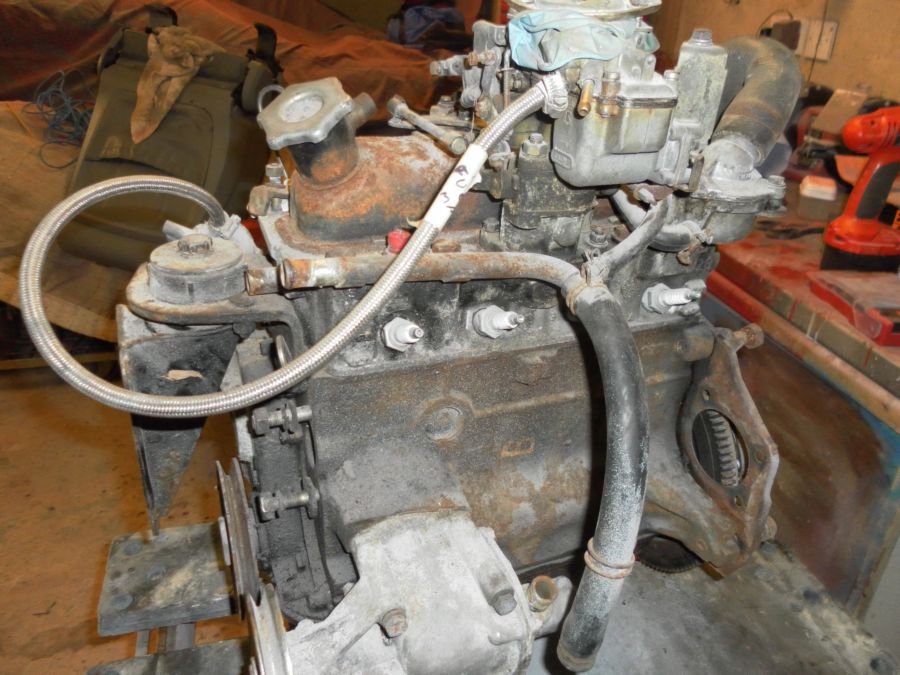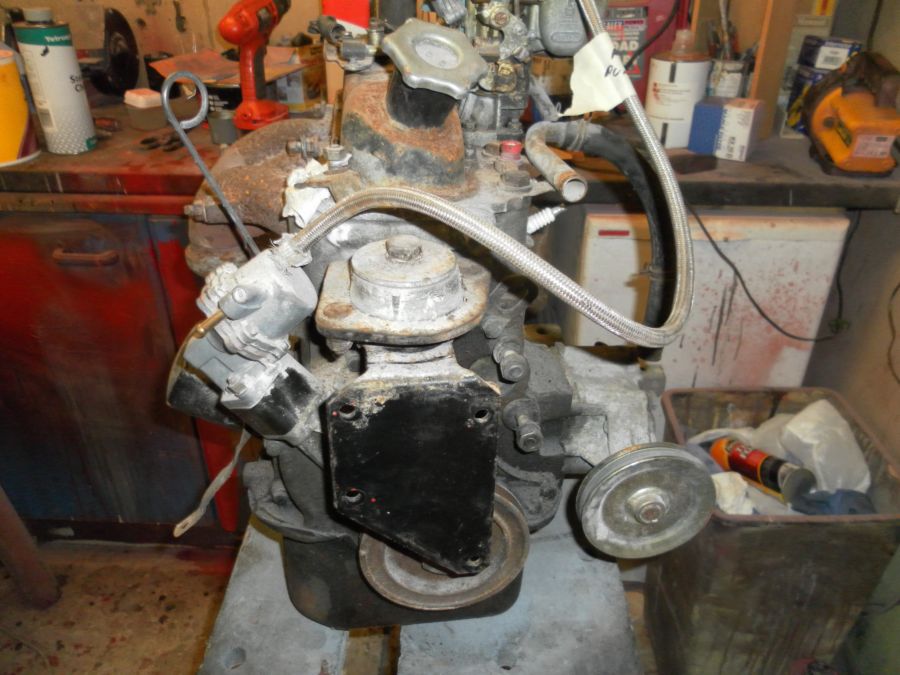 I did get one side de-greased. I have found Cilit bang the best thing to get al the ground in oil off. That was just spraying it on and waiting 10 minutes.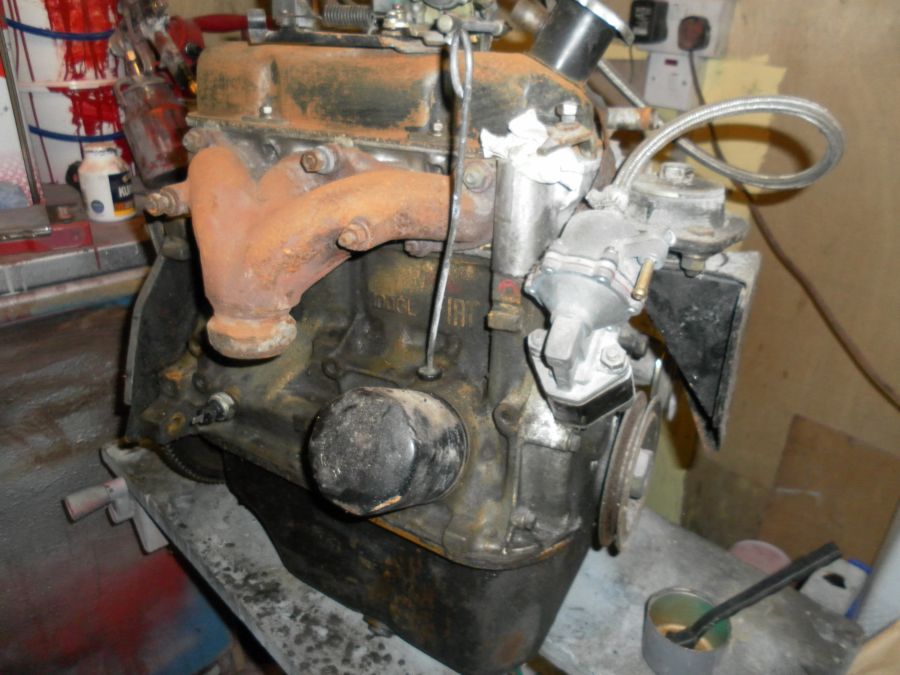 01/02. All my new front suspension bits arrived today. Dampers, track rod ends, ball joints and control arms.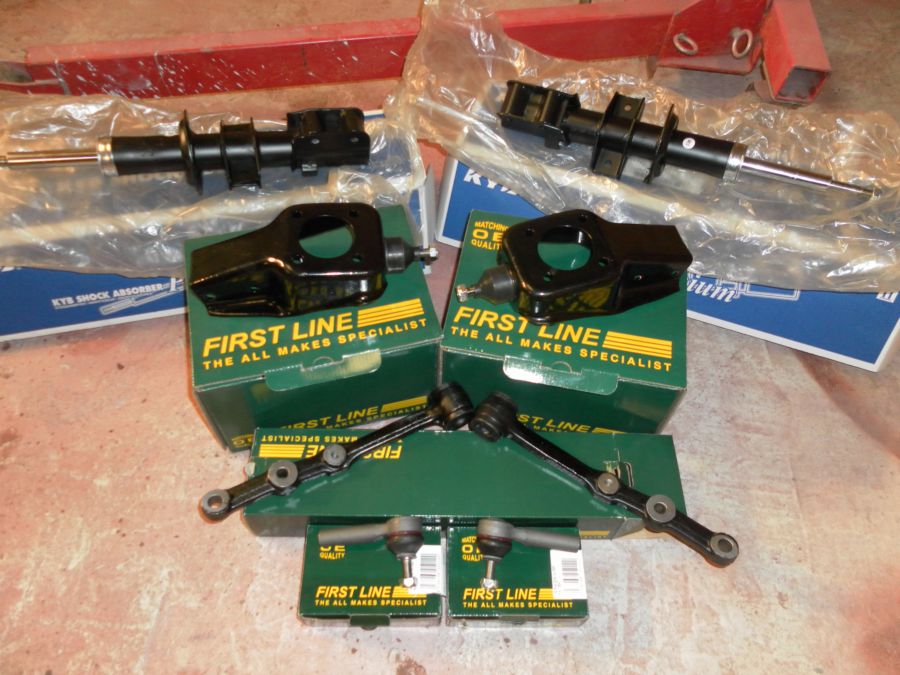 First thing I did with the dampers is paint them the same colour as the rears in the original blue.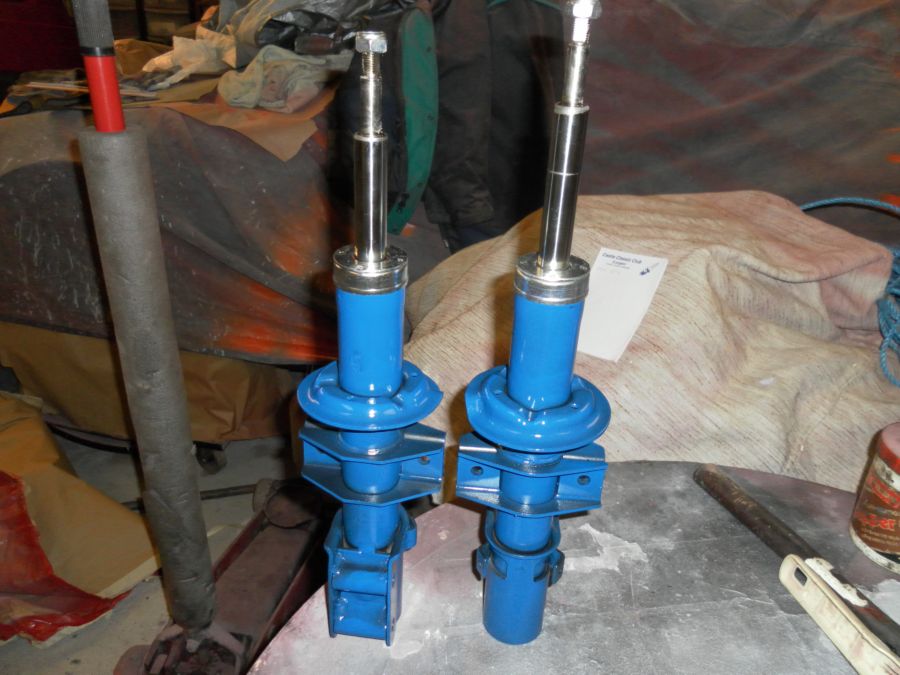 And While I was waiting on them to dry I got the steering rack out and have started to clean it up.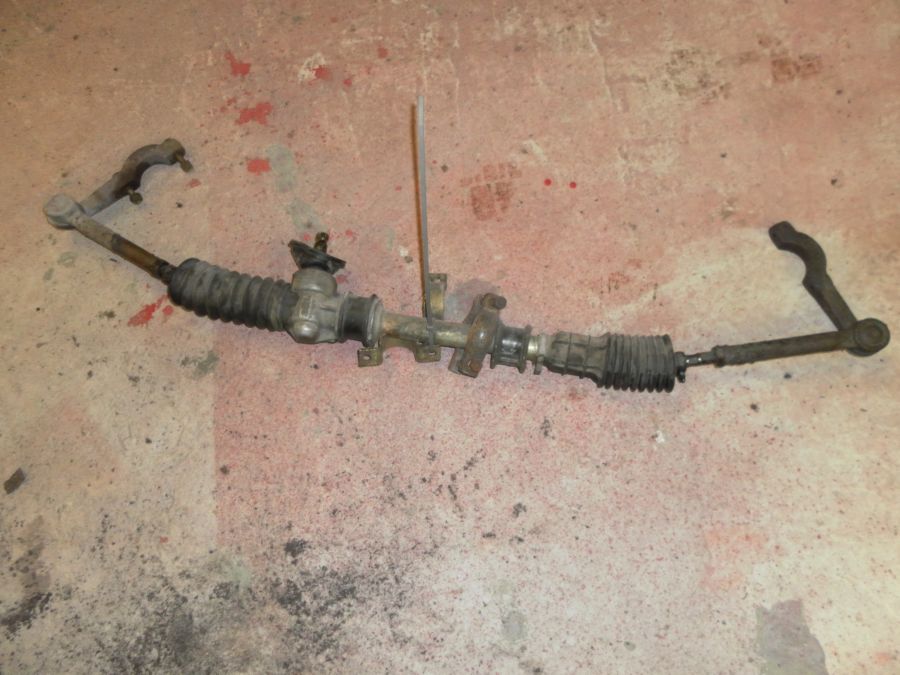 I was sent this photo. Its Fiats own MK1 Panda that they use for international car shows. They put it up on a plinth. Its exactly the same as mine.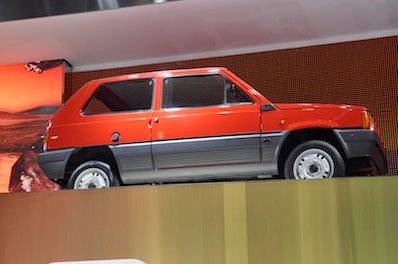 11/02. I'm starting to clean and paint bits of the engine to get it ready to go back in. The carb was the first thing to get the treatment.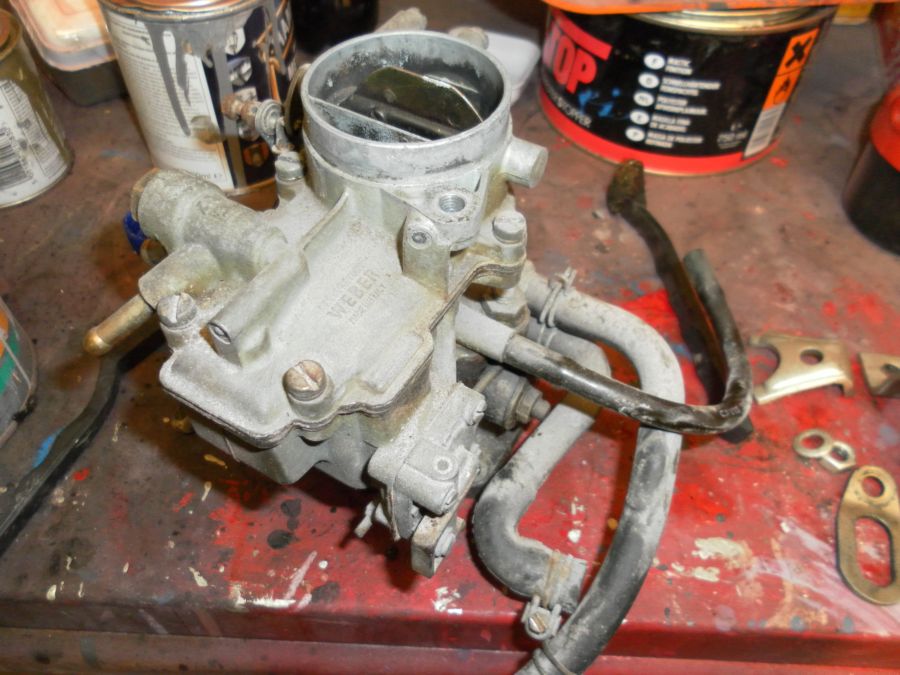 And after it was cleaned then painted with the correct carb colour paint.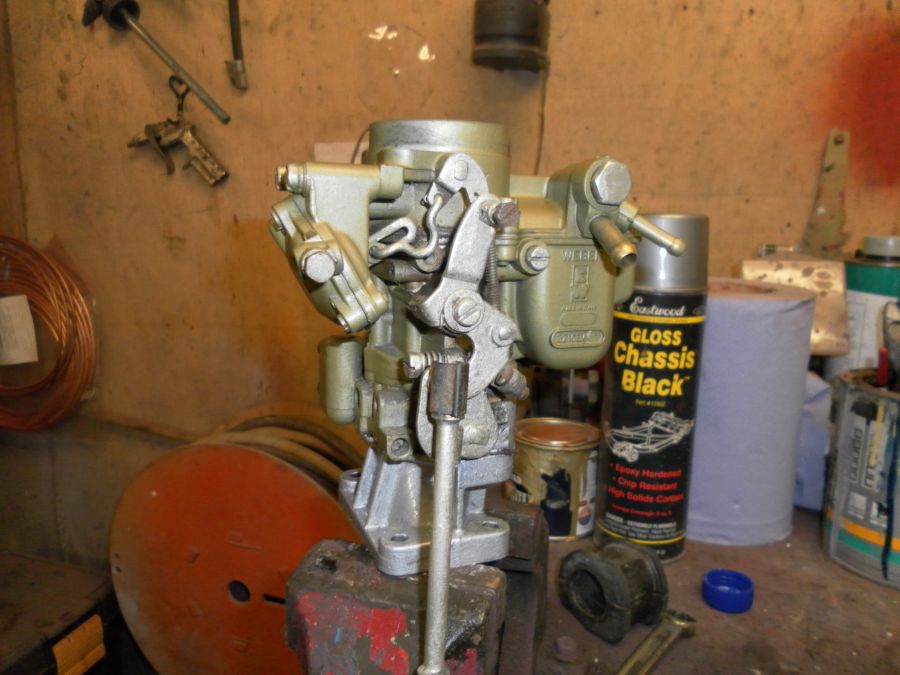 I thought since the check strap is pretty dirty I'd try coke to see if it will bring it up. well it works with a 2p.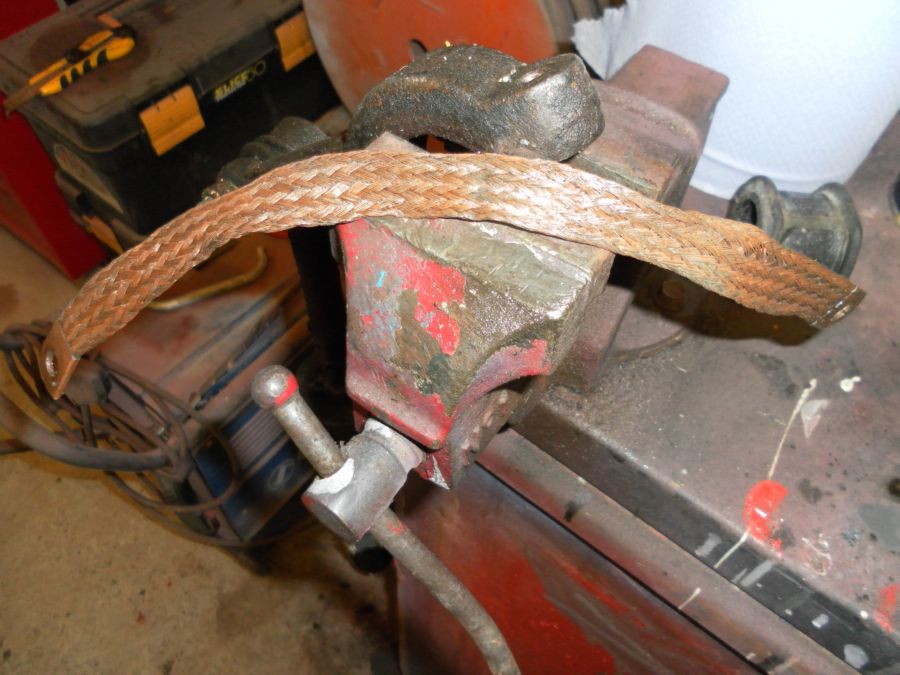 With those bits drying and cleaning I started on the front suspension.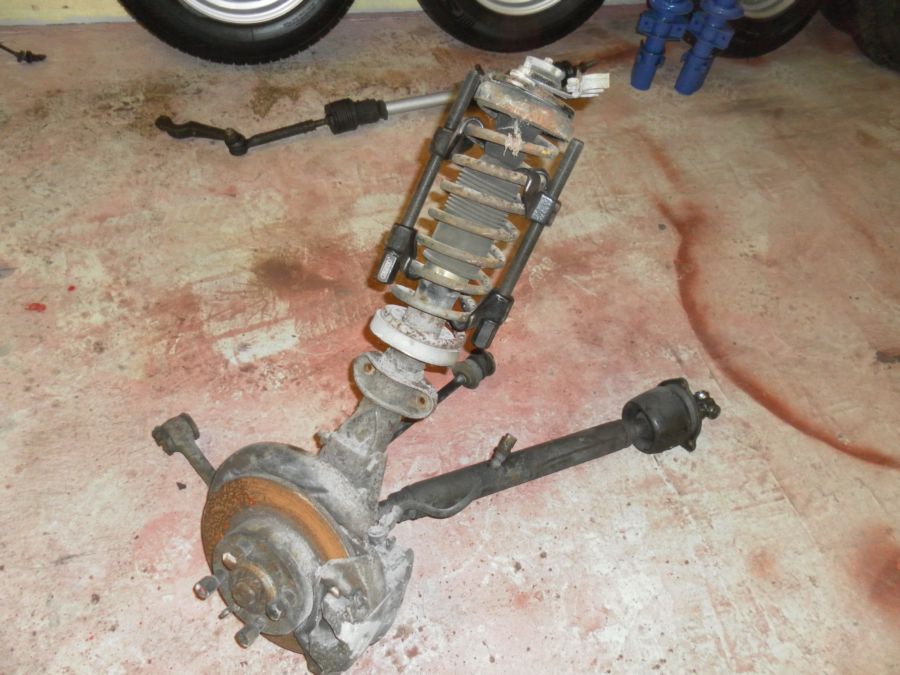 21/02. For the length of time I spent in the garage tonight I don't feel I got a lot done. Main thing was I checked through all the engine bay wiring, cleaned it and the renewed al the black taped up areas with new tape. I fitted a new water pump to.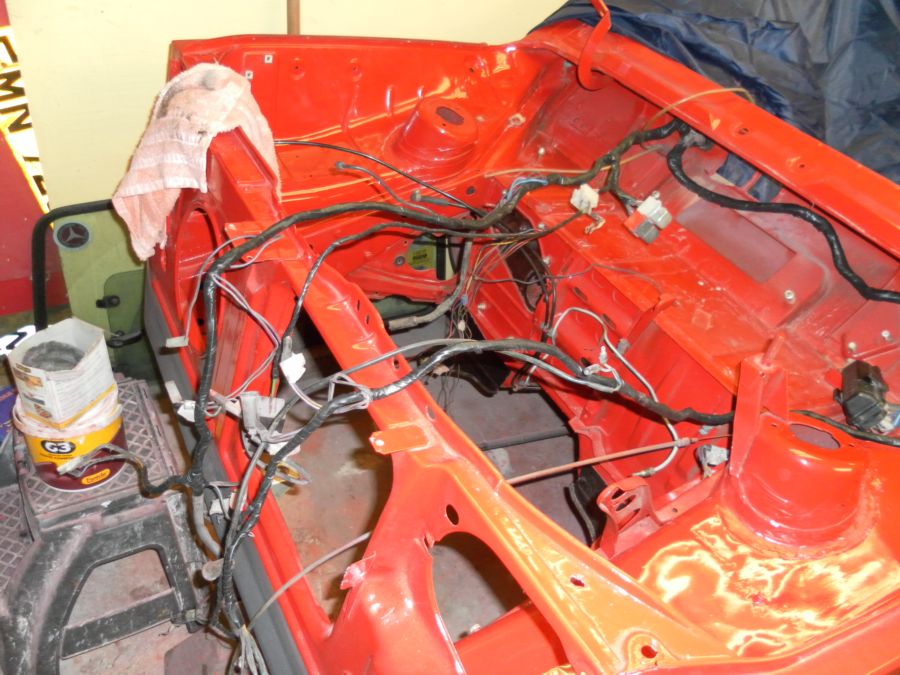 21/02. The new clutch kit arrived today so that was put on. The clutch that came off the car is actually still in great order for being in there so long.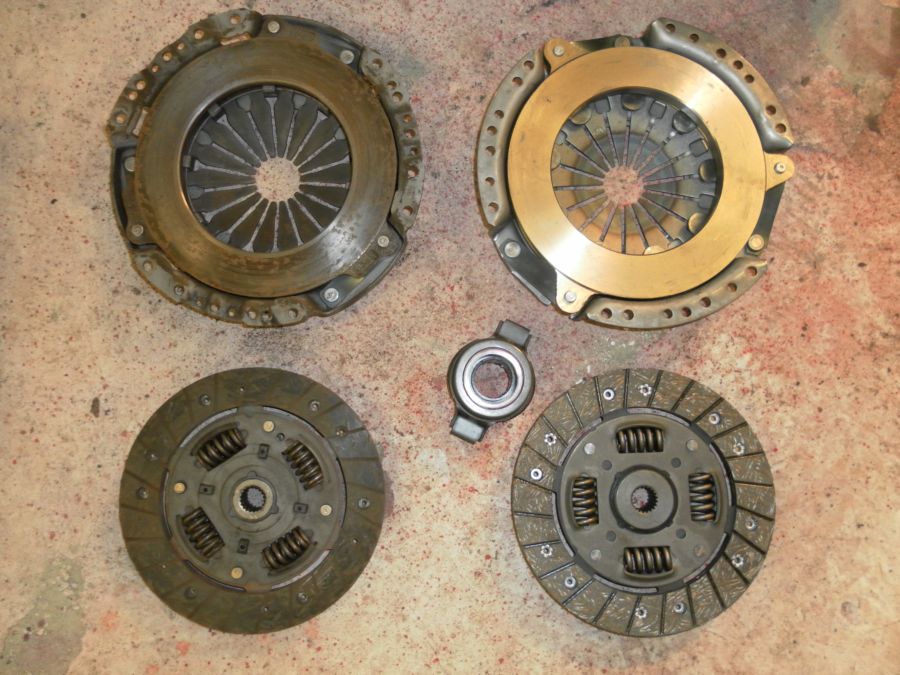 Oh and I found the new water pump (I couldn't remember were I'd put it) so that went on today as well.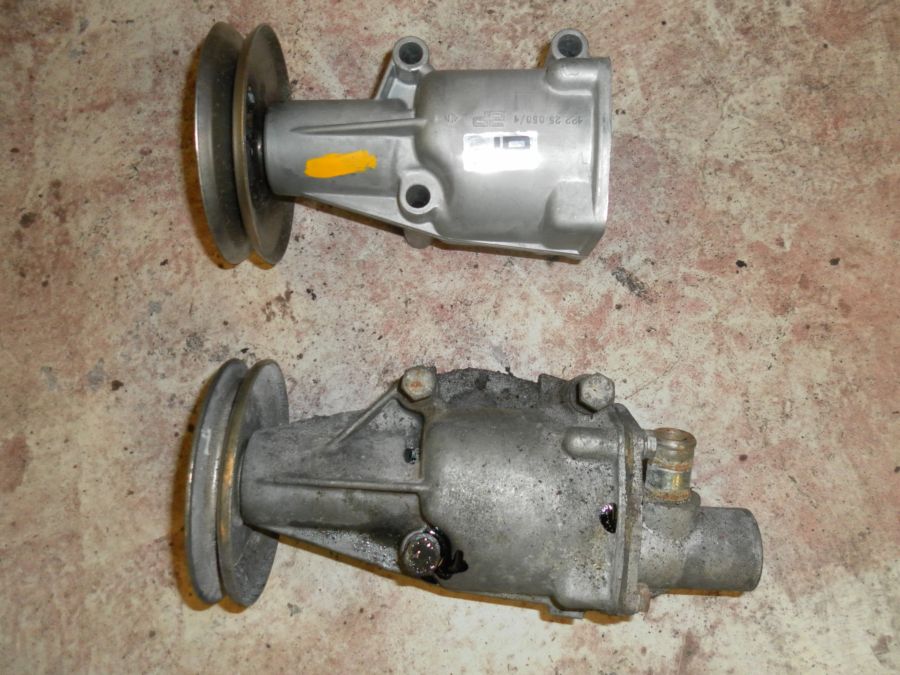 23/02. Over the last few nights I got the engine painted. There are still bits to be tidied and they will be done when the engine goes back in the car.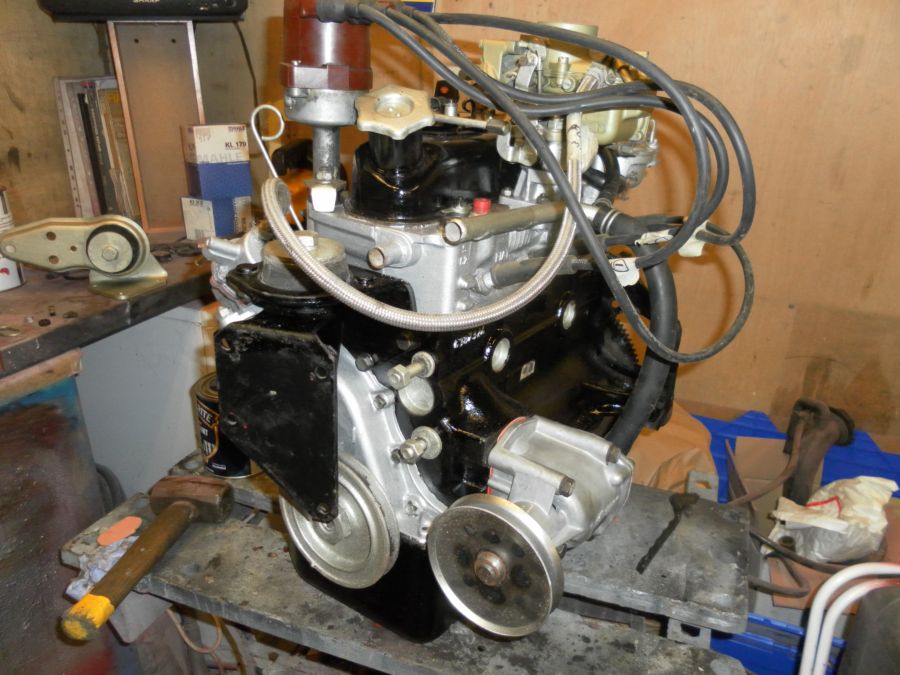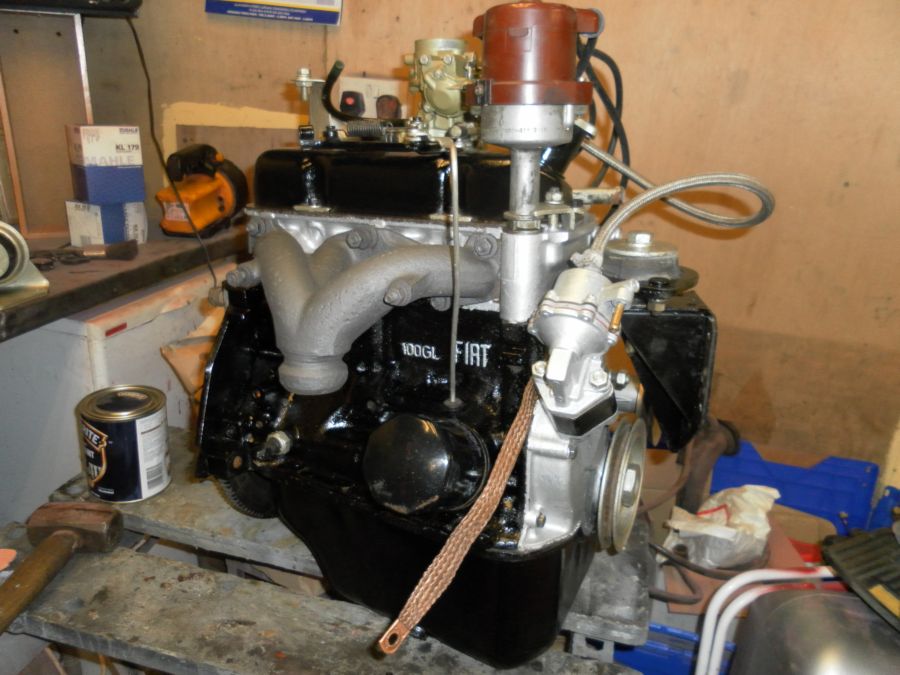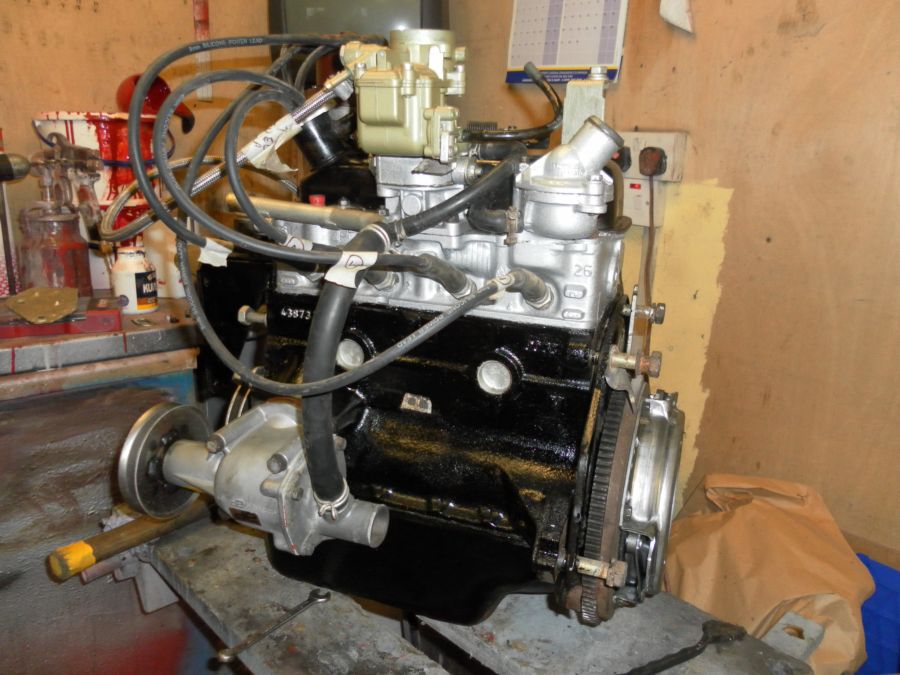 25/02. Made a bit of progress today. Started off with degreasing, cleaning and painting the gearbox.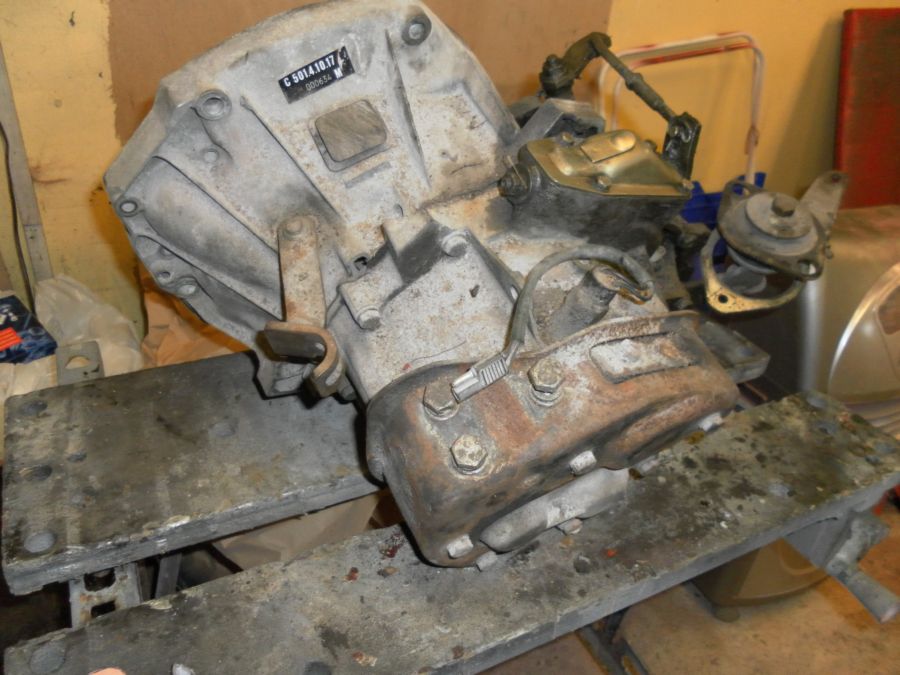 Then bolting it back onto the engine ready to go back in the car.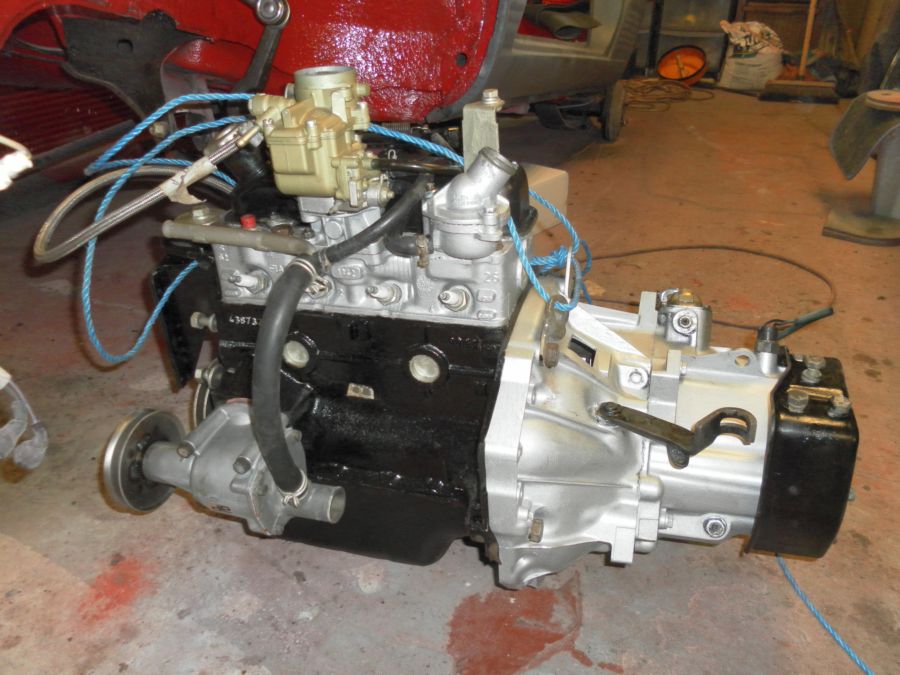 And finally its back in the car.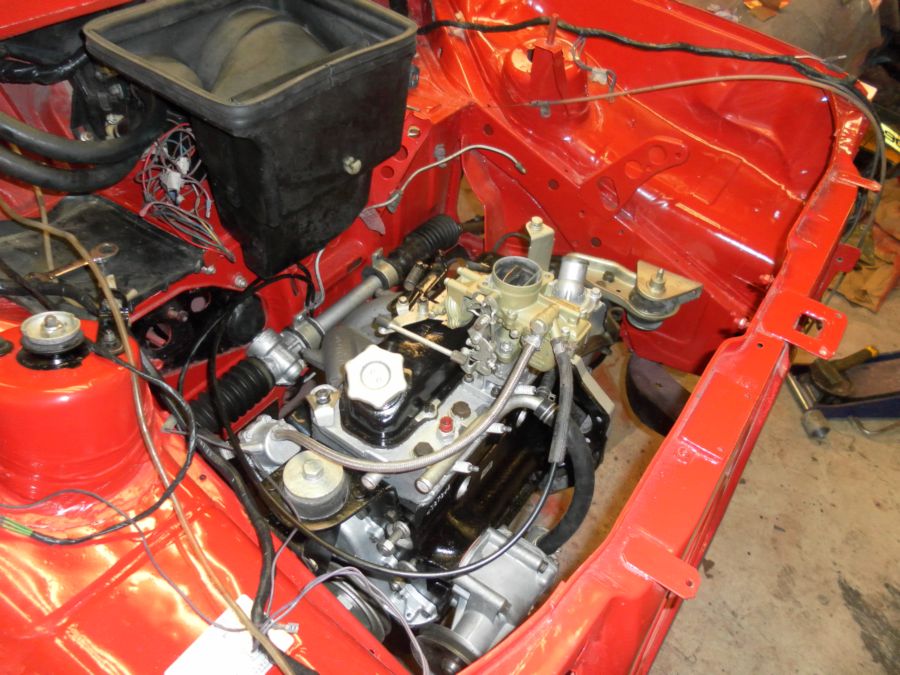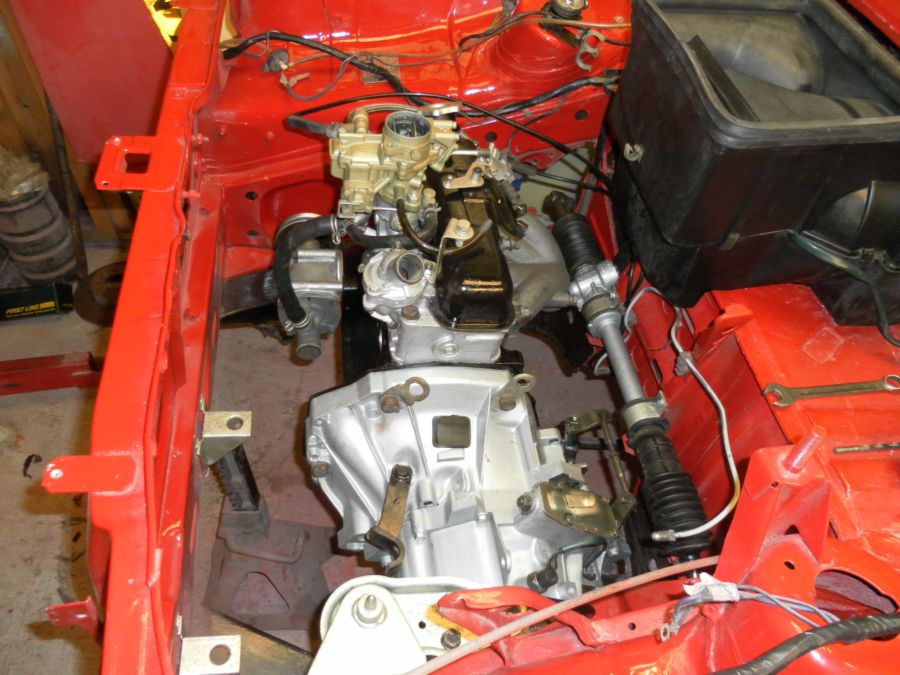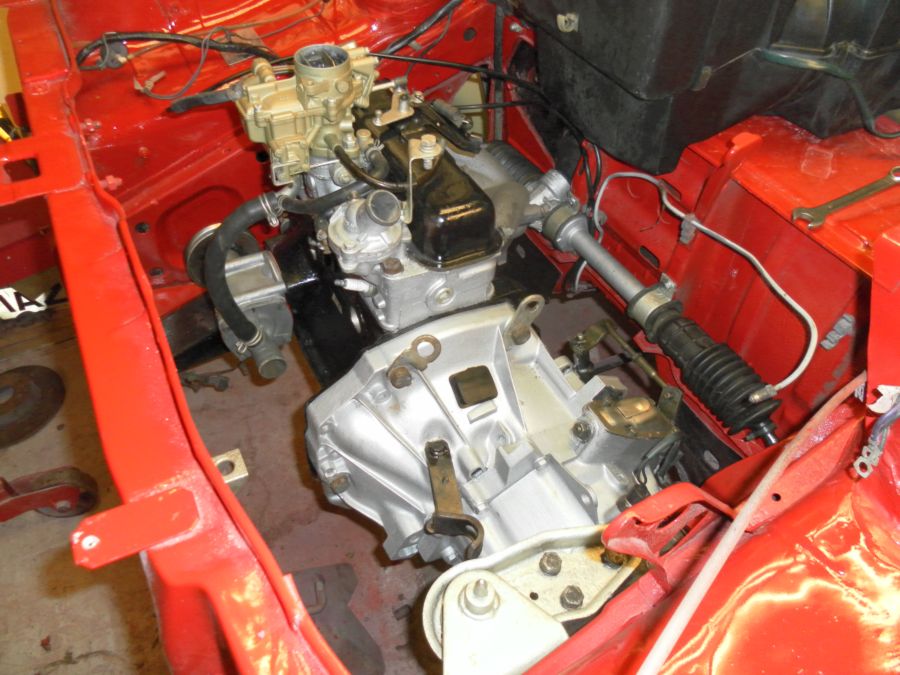 While I was waiting for the paint on the gearbox to dry I took the heater box apart as I wanted to check the heater matrix in case it needed replaced.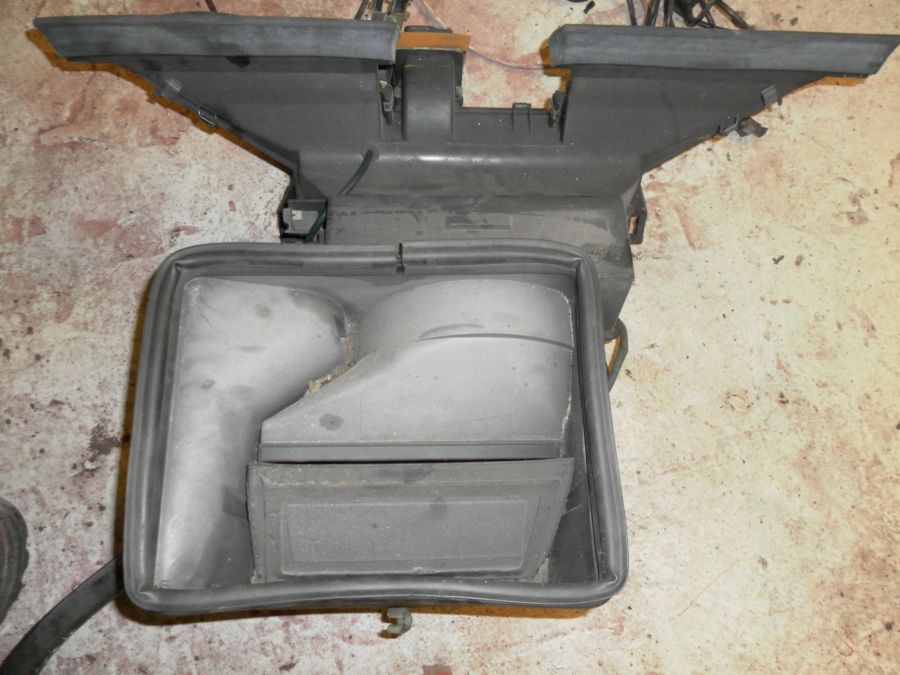 Its like new as you can see in the photo. So all I had to do was clean out the leaves and dirt that hasd gathered over time and clean it up.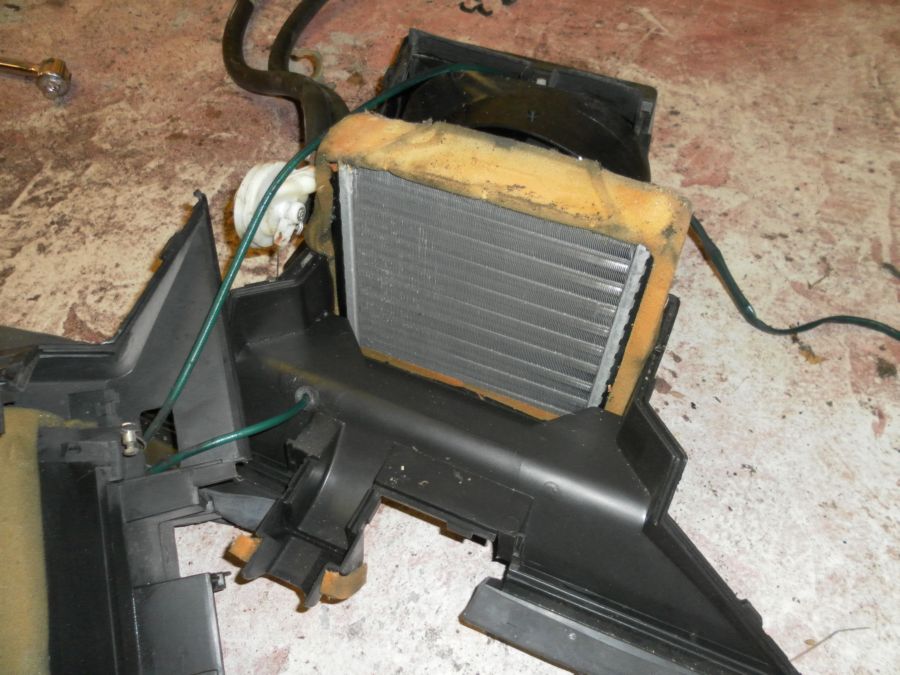 28/02. Radiator and fan clean and check. I'm not overly happy with the radiator some of the vanes are damaged so at some point in the future I'll replace it.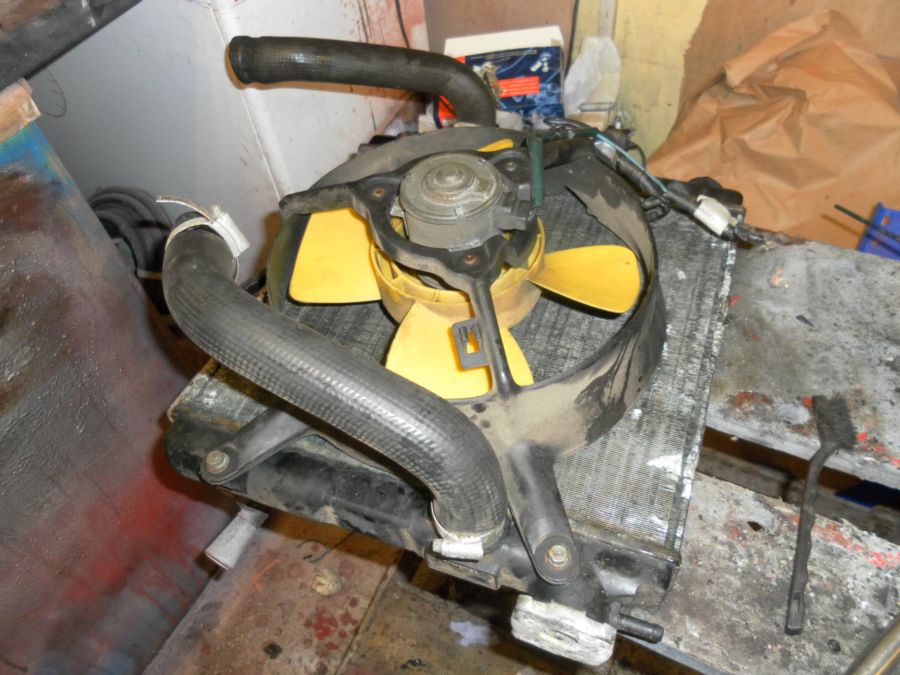 29/02. The new front passenger side wing arrived today from Germany. Its an OEM part which I wasn't expecting. I'll look at getting it on at the weekend.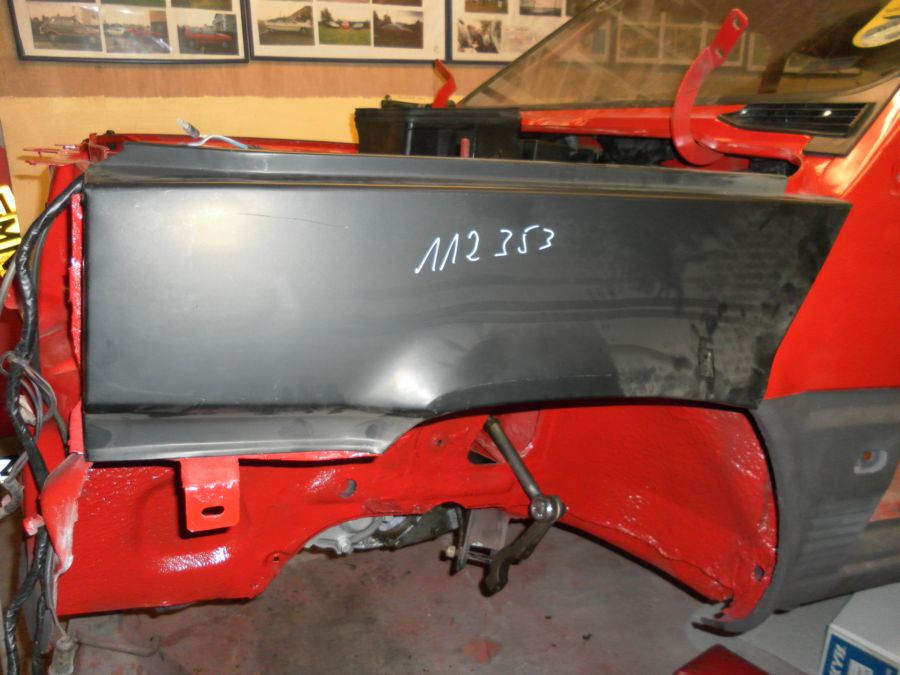 03/03. Out early this morning and cut the old wing off. I'm glad I did as I found a couple of areas that needed attention.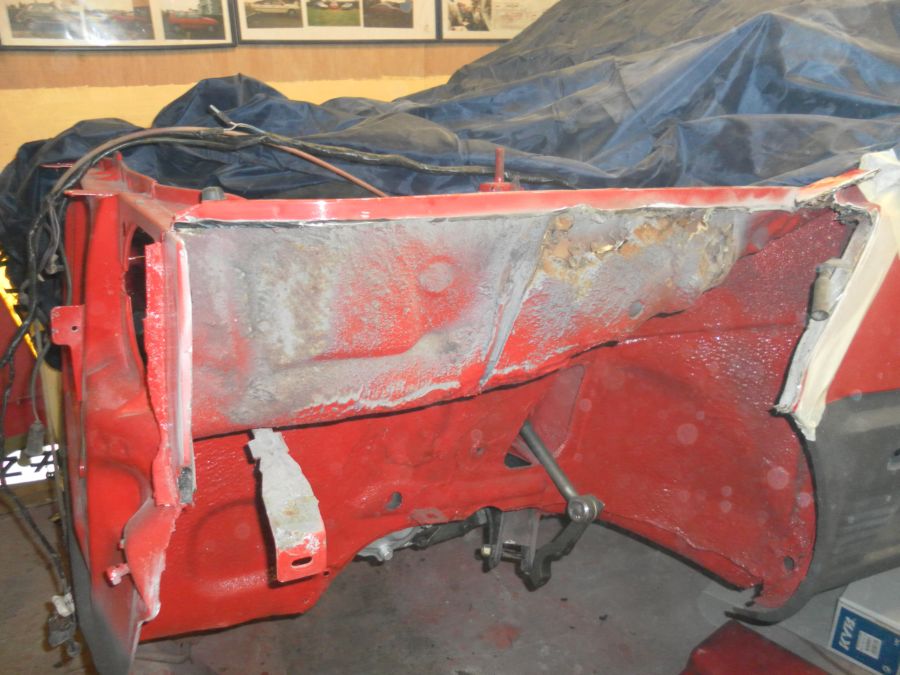 Once the bad bits were sorted I trial fitted the wing but couldn't get it to sit right and couldn't see why it wouldn't. That was until I looked at the inside of the new wing and discovered that there were 2 keyrings taped to it

Oldtimer-Sportscars.de who supplied the wing had kindly sent me the keyrings to. Once I had them off and in a safe place the wing was a perfect fit.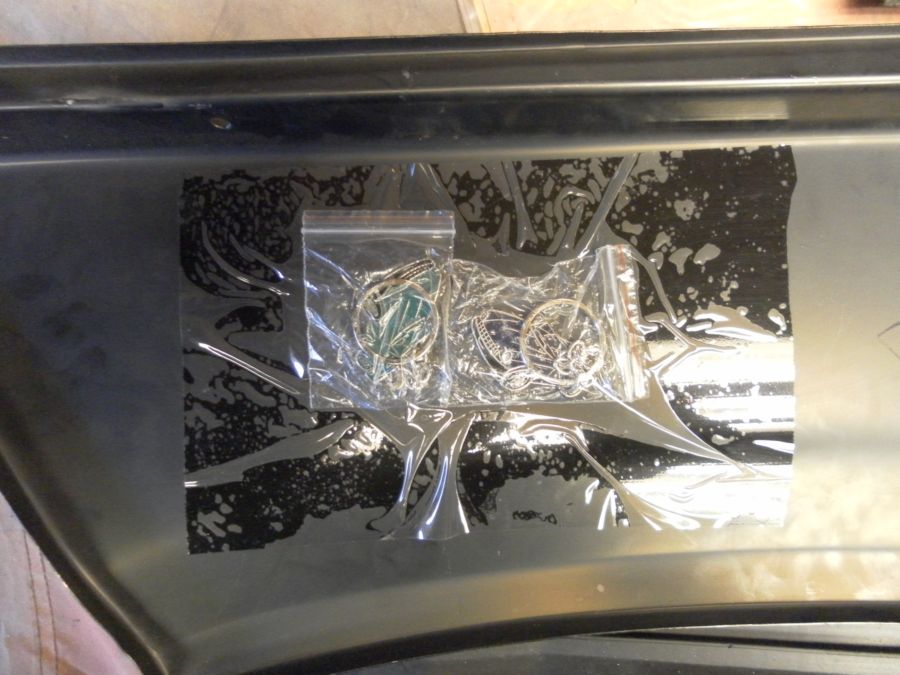 Everything sorted I welded the new wing on. The headlight I put on to make sure I had a good reference point for it all lining up correctly. As much as I wanted to save the original wing I should have did this at the start and saved myself a lot of time.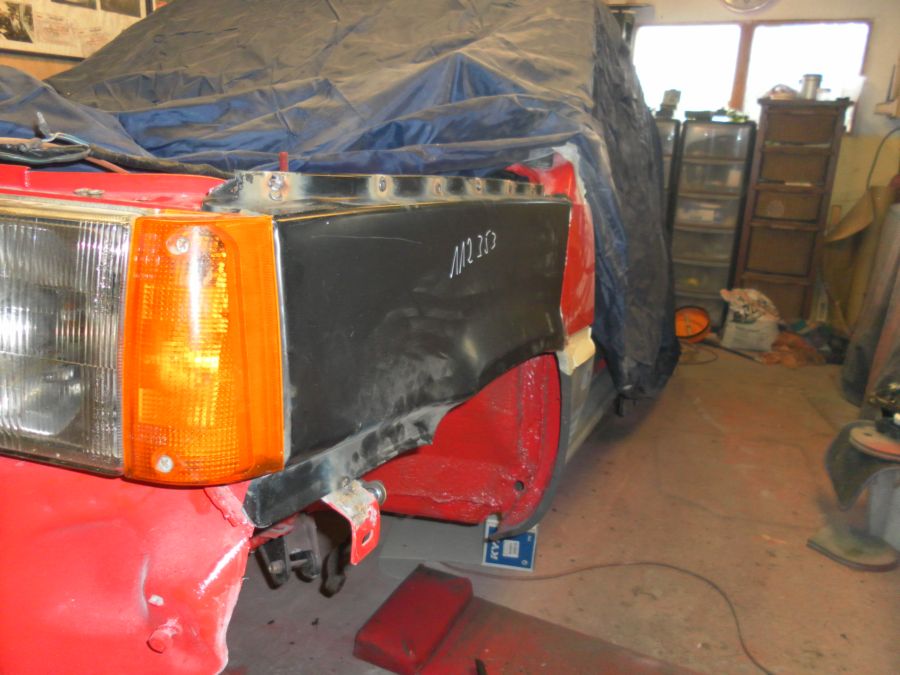 10/03. Made a bit of progress today in the engine bay. Most of the wiring sorted and almost all the ancilleries on.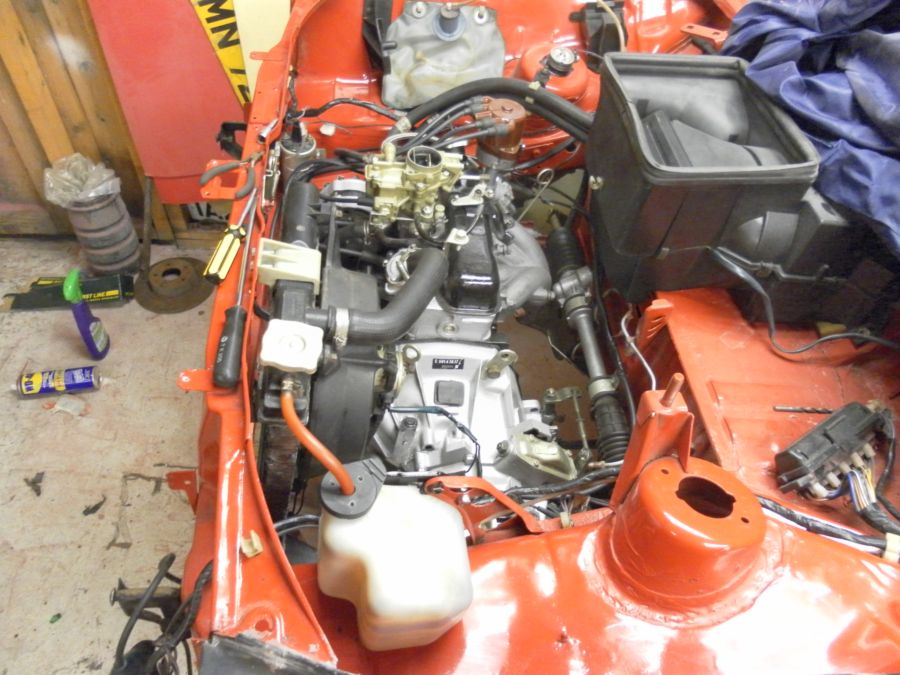 And 3 new thermostats arrived curtesy of my friend and fellow Panda owner, Kevin. I used the one on the left, it was the shiniest.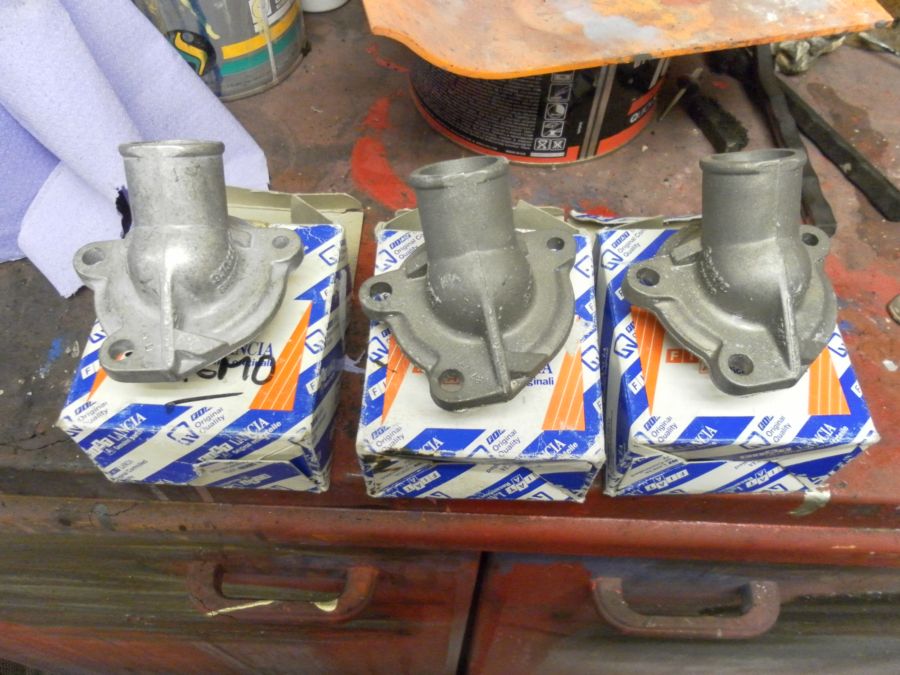 They say the finish is in the detail, but an hour to clean one headlight, and the other has to be done yet. I don't know what type of preservative it is but it was very hard to remove.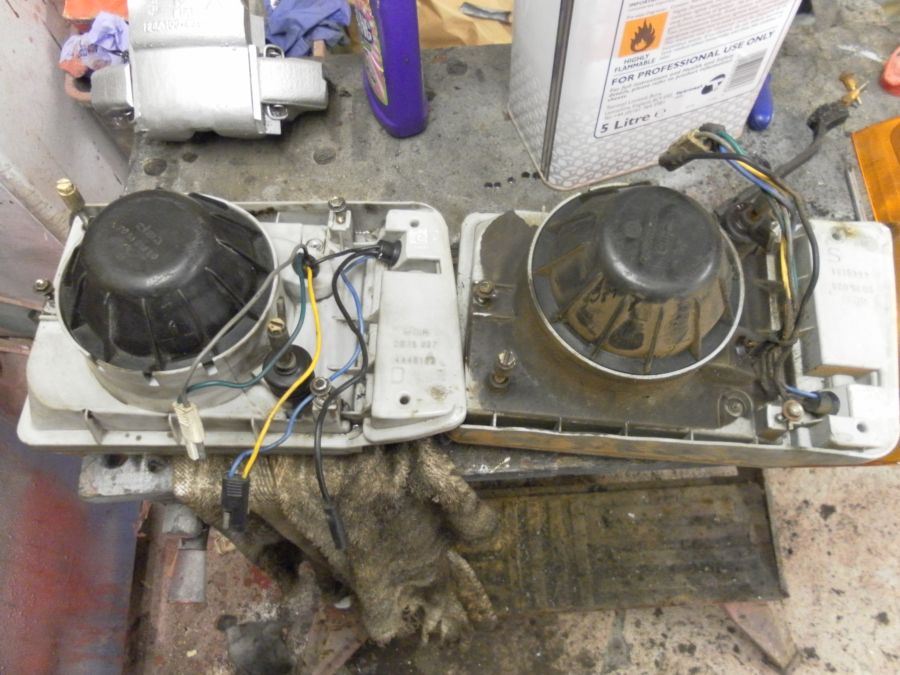 24/03. Tailgate, front passenger wing and the inside of the bonnet painted today.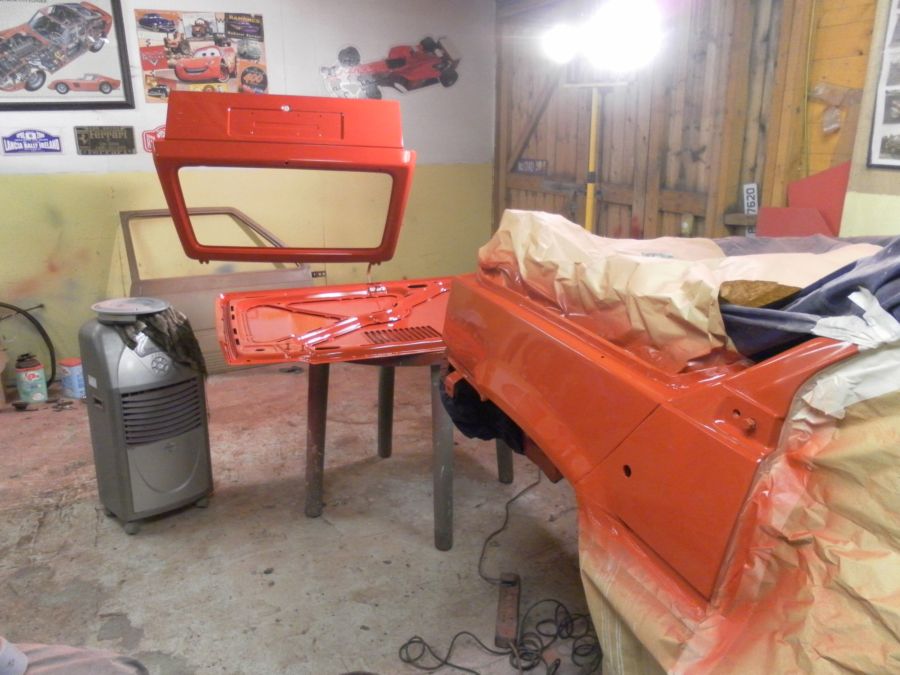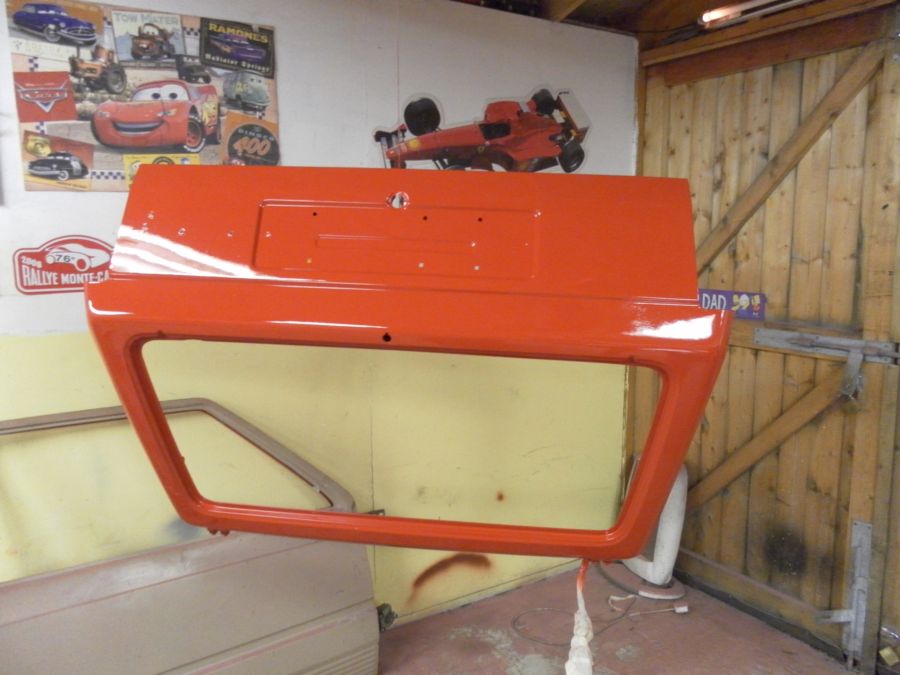 I'll be doing the outside of the bonnet once the inside dries. Its easier for me that way.
27/03. Got the bumpers painted.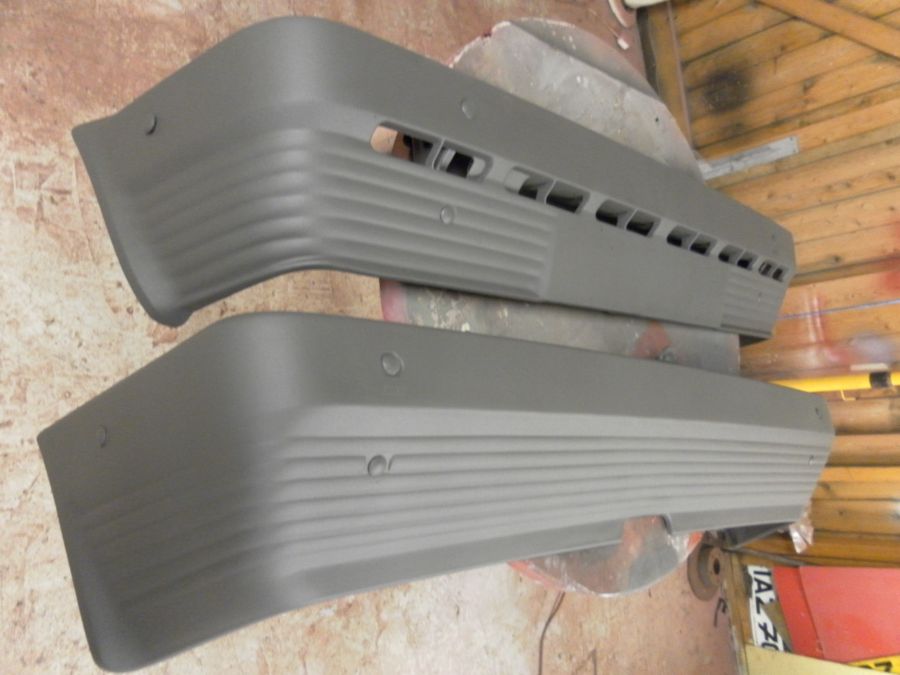 And the wheel bolts.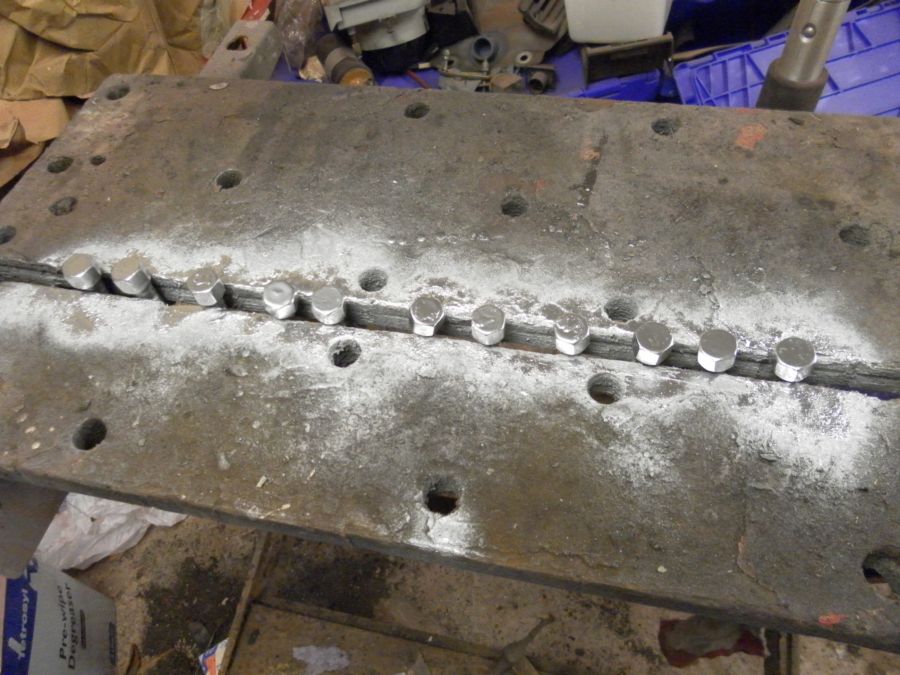 11/04. Bonnet and passenger door now painted. Still have to paint the grey on the door.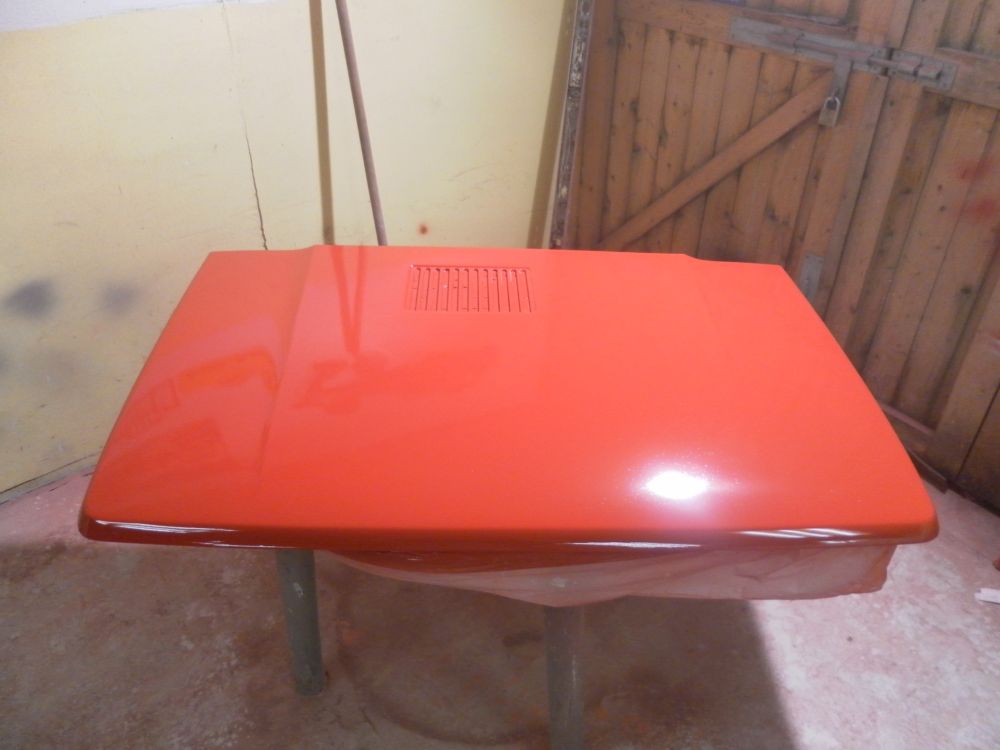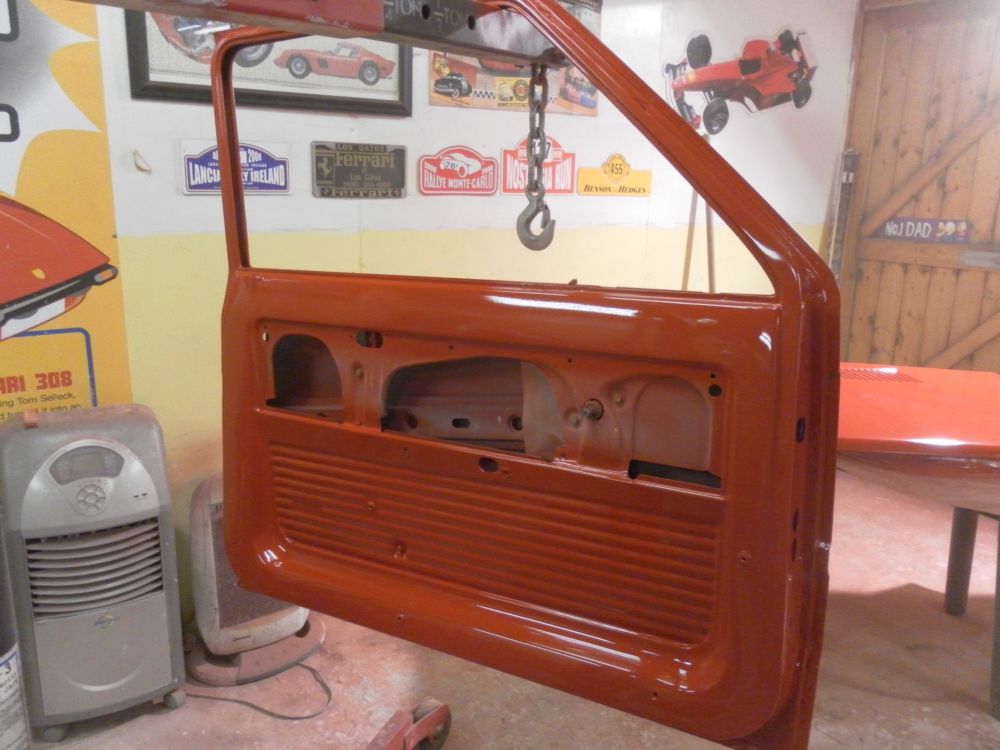 17/04. My Tuesday night update. Bonnet back on the car, that just leaves the drivers door to check its alignment due to it being re-skinned and then paint.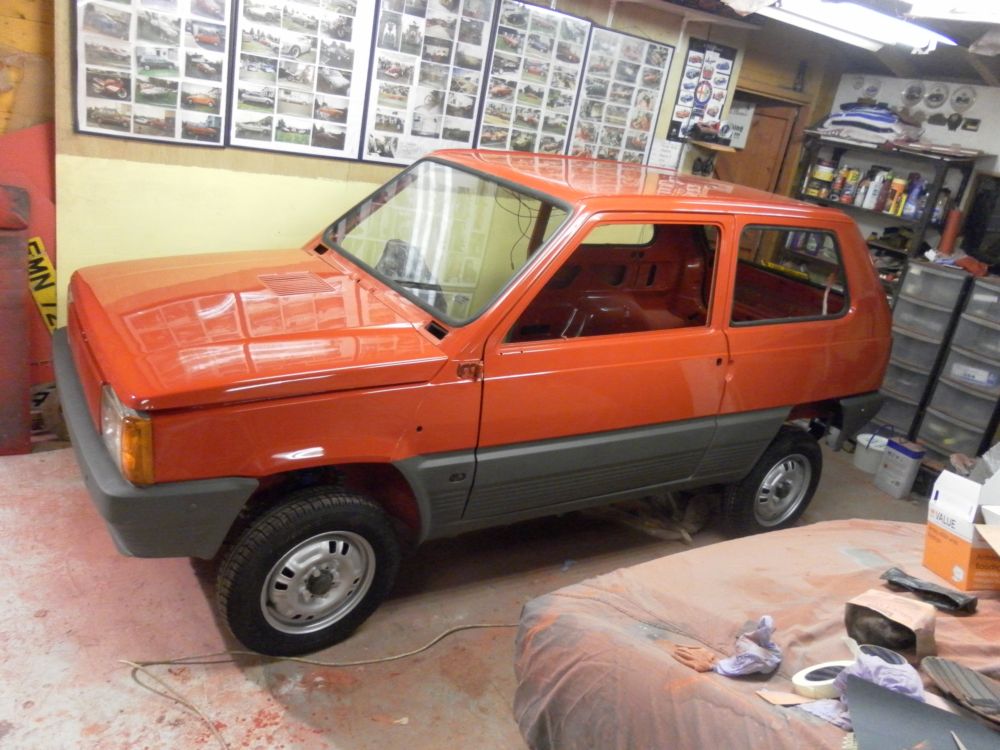 And if the rest of the paint finish turns out as well as the bonnet has, it mightened look half bad.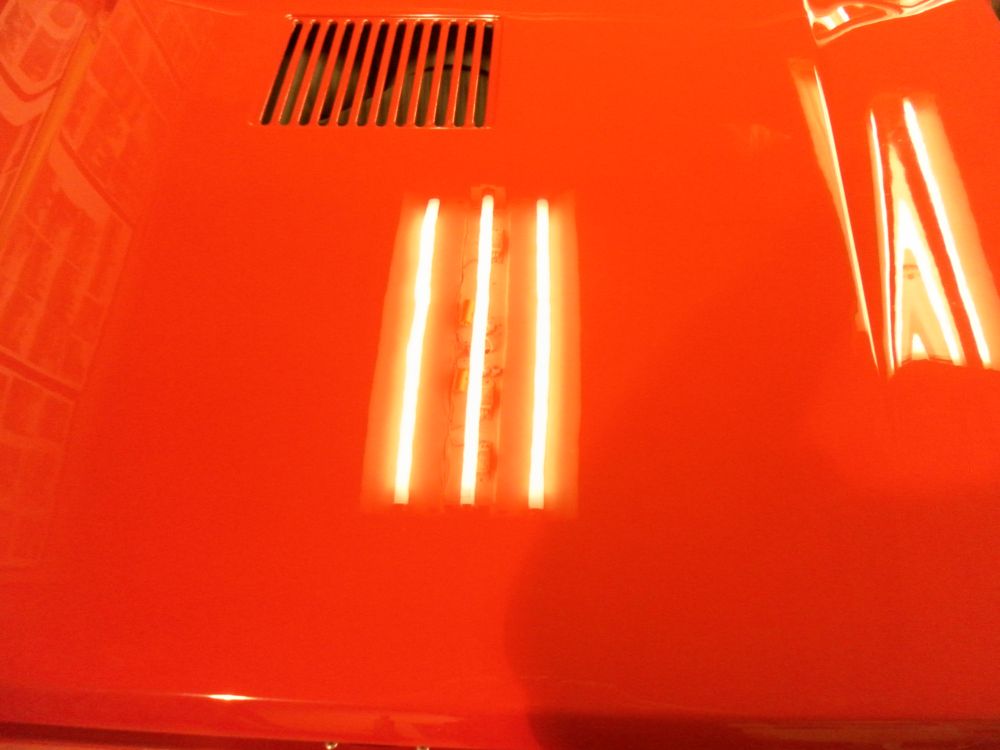 and tailgate back on. You can just about see the I have left the dealer sticker on the window. It is a bit faded but as its the original one on the car I thought I would keep it for posterity. the rear bumper is only trial fitted at the moment and has to be properly lined.
21/04. As I had put a new skin on the drivers door I wanted to be sure it lined up ok so I trial fitted it first. It was a perfect fit, well for a Panda

.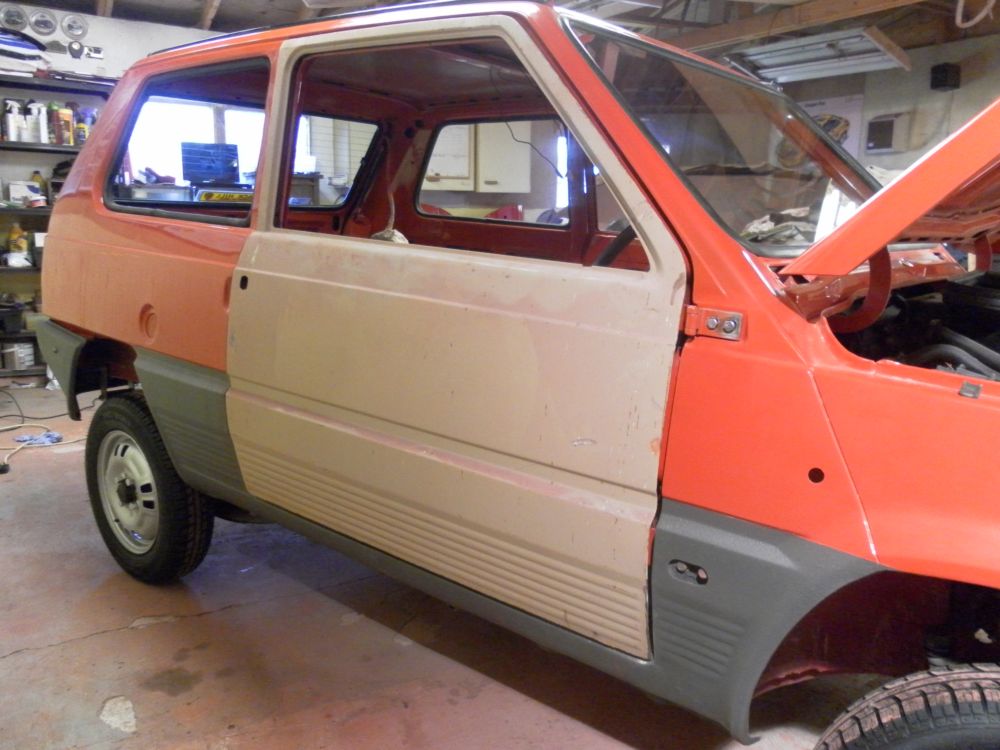 Since I plan on painting the door over the next week or so I wrapped the car up to protect it. Looks like a big toy car all wrapped up..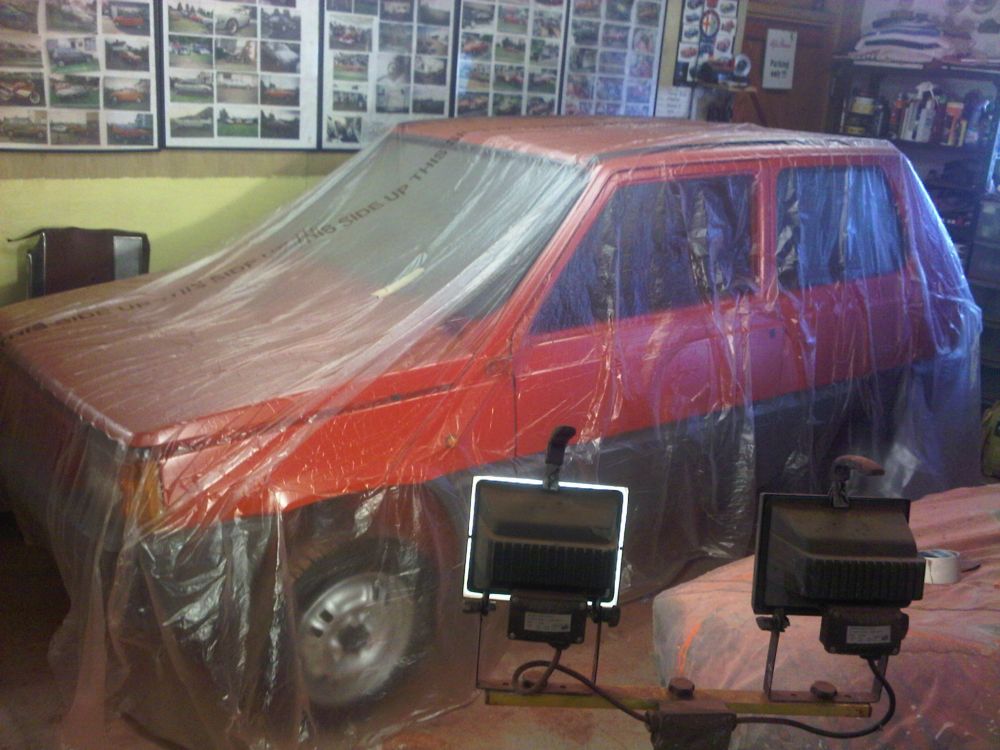 29/04. With all the paintwork now flattened and polished both inside and out I can start to re-build the car. First thing to go in was the headcloth. But like everything else it had to be cleaned first. This is it half cleaned using a mini Vax.
05/06. Work as usual is going along slowly. I missed my deadline to have the car ready but I'd rather do thatthan rush things. I got the rear inside floor all polished up and the floor liner back in today. I would guess it will be another month before we're ready for the MOT.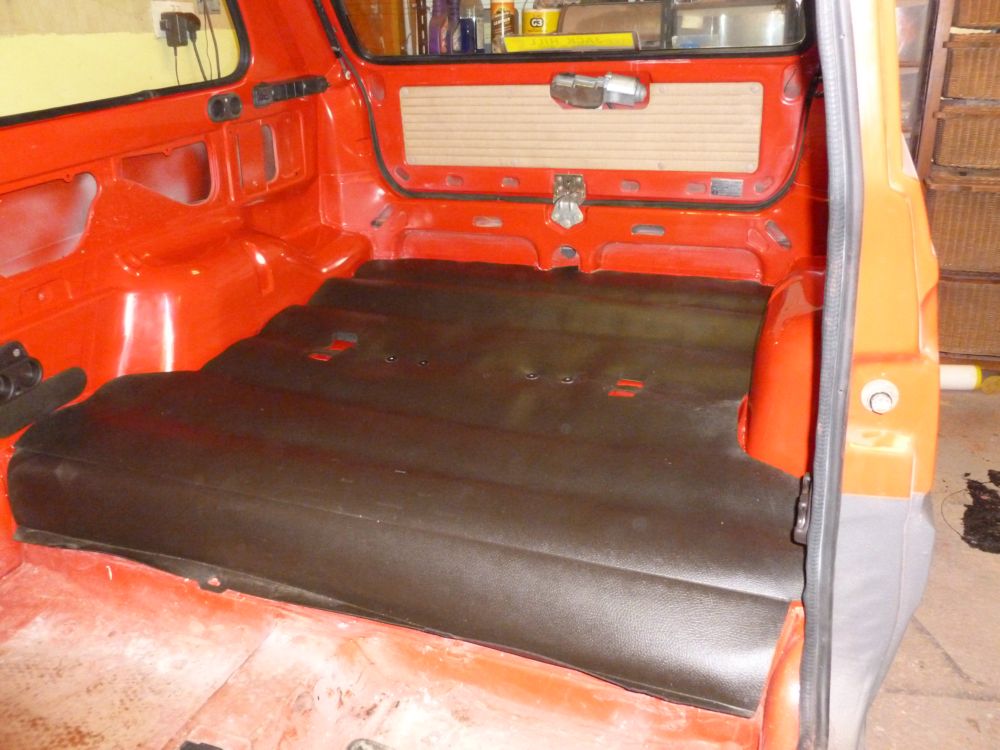 Dash ready for cleaning.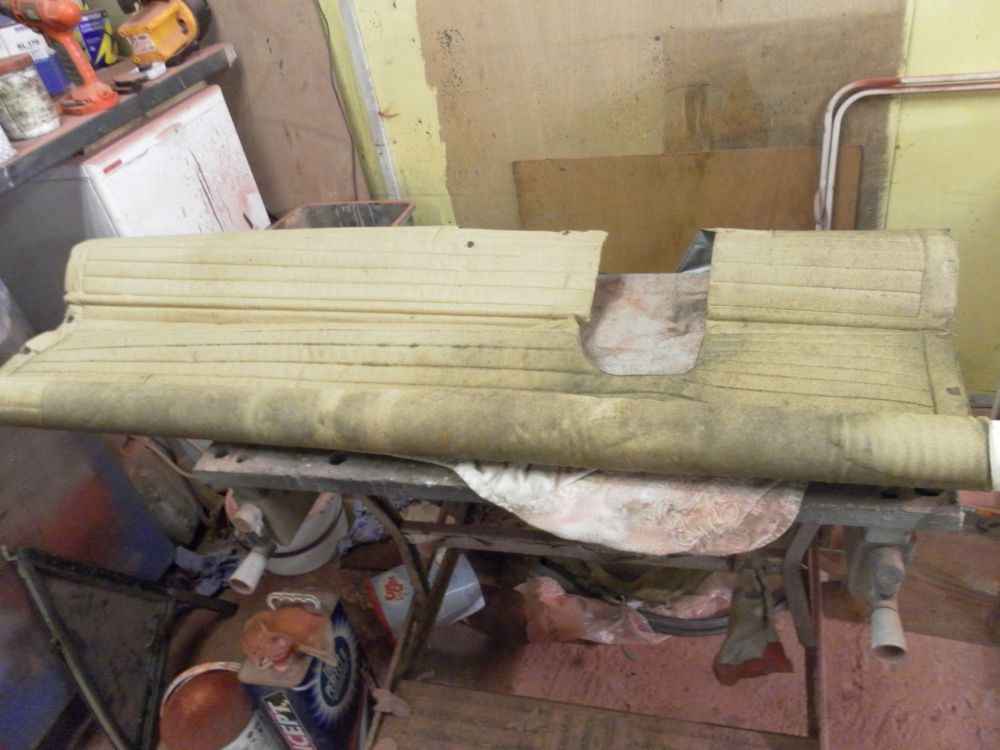 And rear seat just cleaned. You can see what years of sitting about does.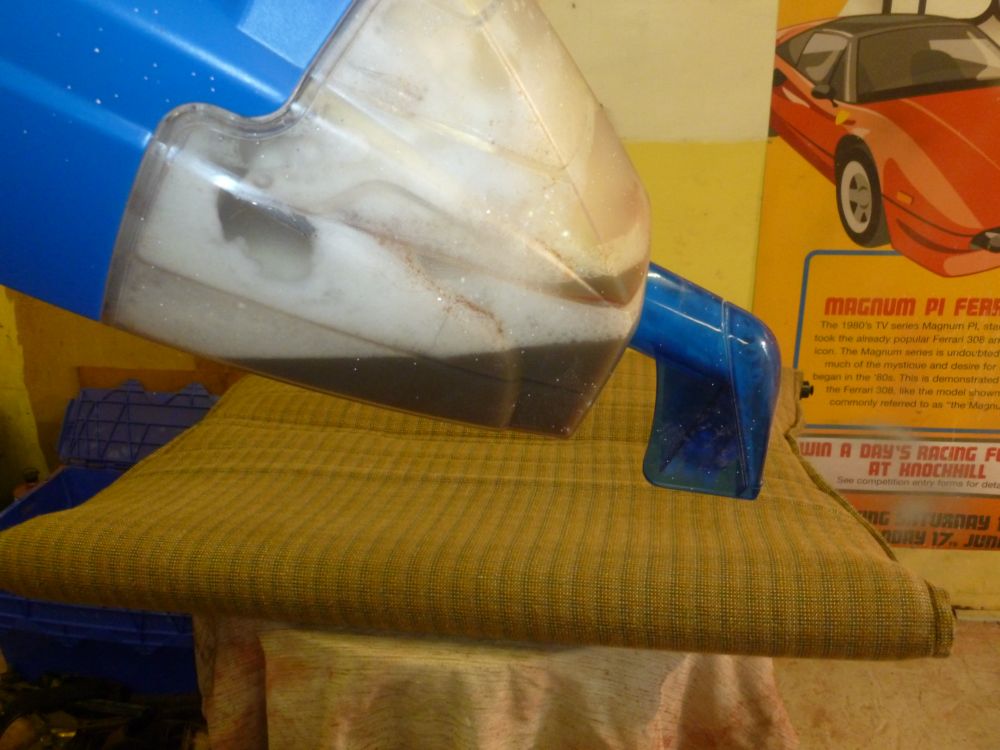 Although the cleaner I use sucks upmost of the moisture, I put the seat into place in the car to be sure it doesn't try todry out any funny shapes.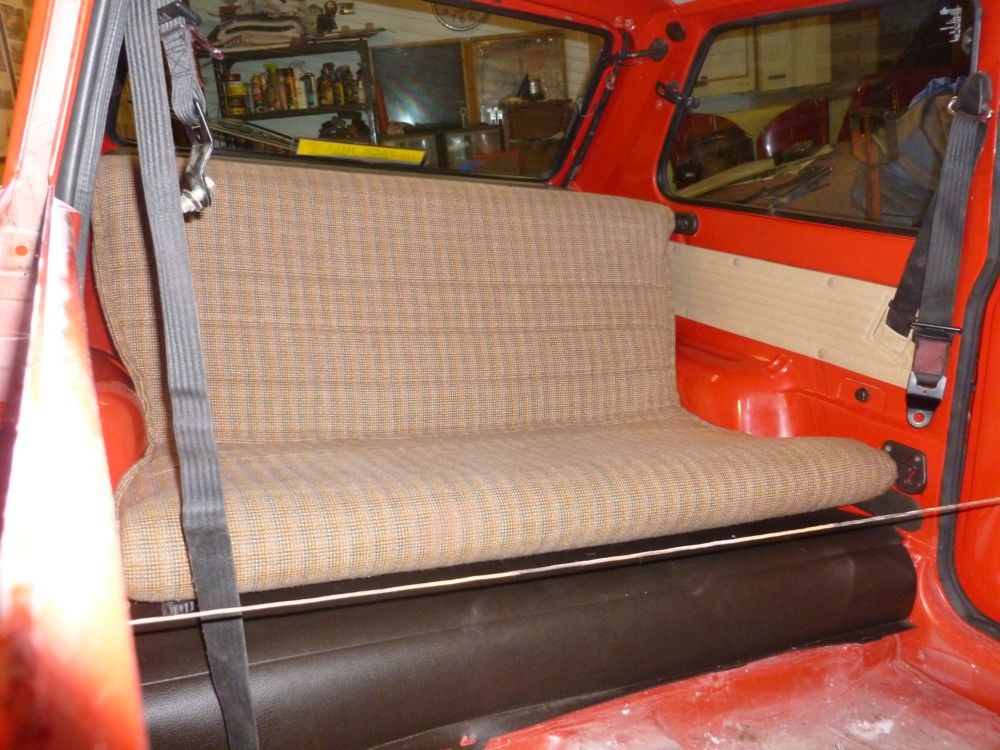 12/06. New bits arrived today. One of the areas I had been particularly worried about was the 2 quarterlites. Over the years they had got damaged and I was worried I wouldn't be able to source new ones. Well I was able to get brand new ones from Autoricambi in Italy along with brand new door mirrors as mine had been painted with a brush at some point which had ruined them. Very pleased at sourcing these bits.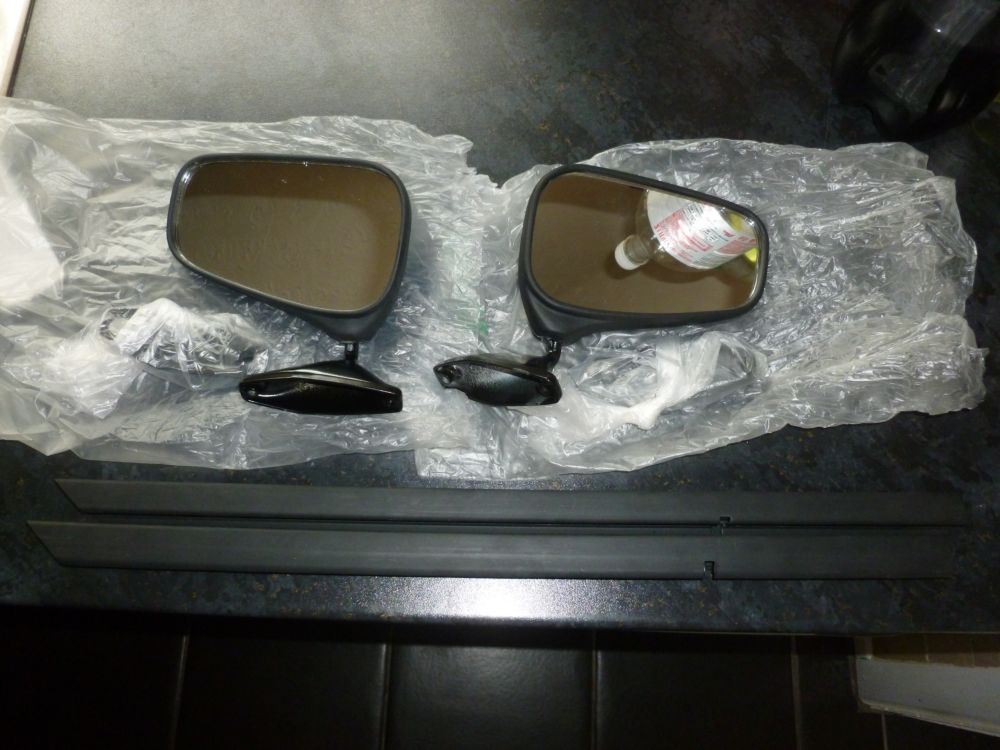 15/06. Time to getthe new quarterlite strips on. It was pretty straight forward. The old one as it was broken just fell off and with the help of a little WD 40 the new one slipped on.
Next was the carpet. Its more dirty from sitting about I think than anything else.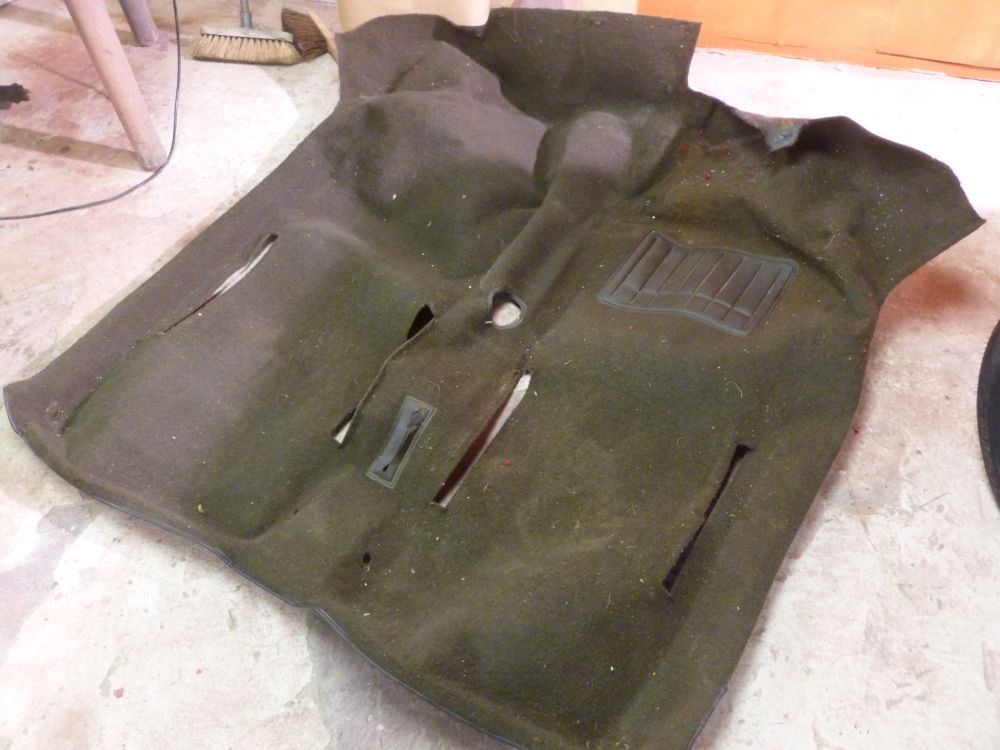 30/06. I went to put the door locks on last week and for the life of me I can't find one of them. So I ordered a new original set from Italy and they arrived this morning, along with a new side indicator.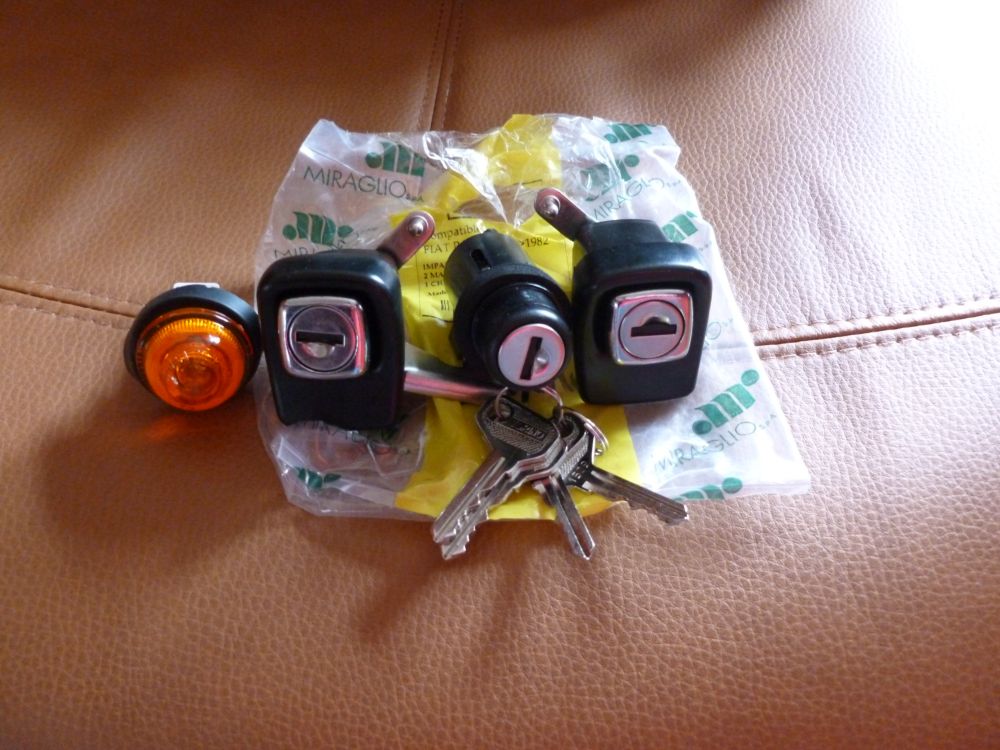 07/07. Nice clean carpet now back in.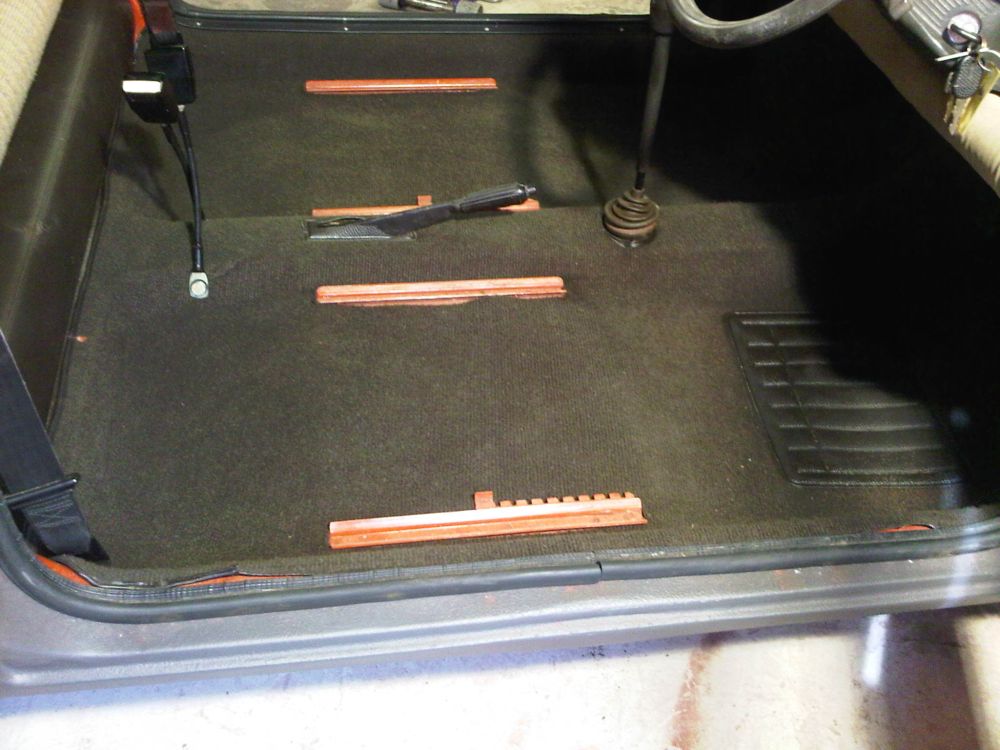 I then got the nice freshly cleaned seats back. I forgot to put a bit of vaseline (doesn't stain if it gets on the carpet) on the runners so I'll have to take them out again to do this.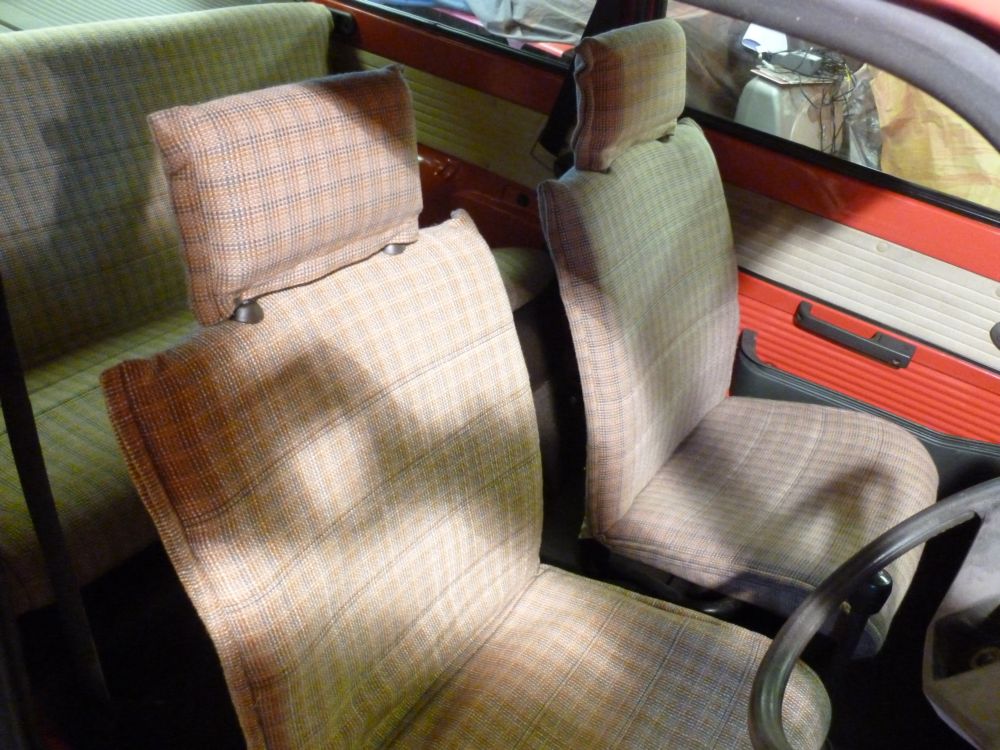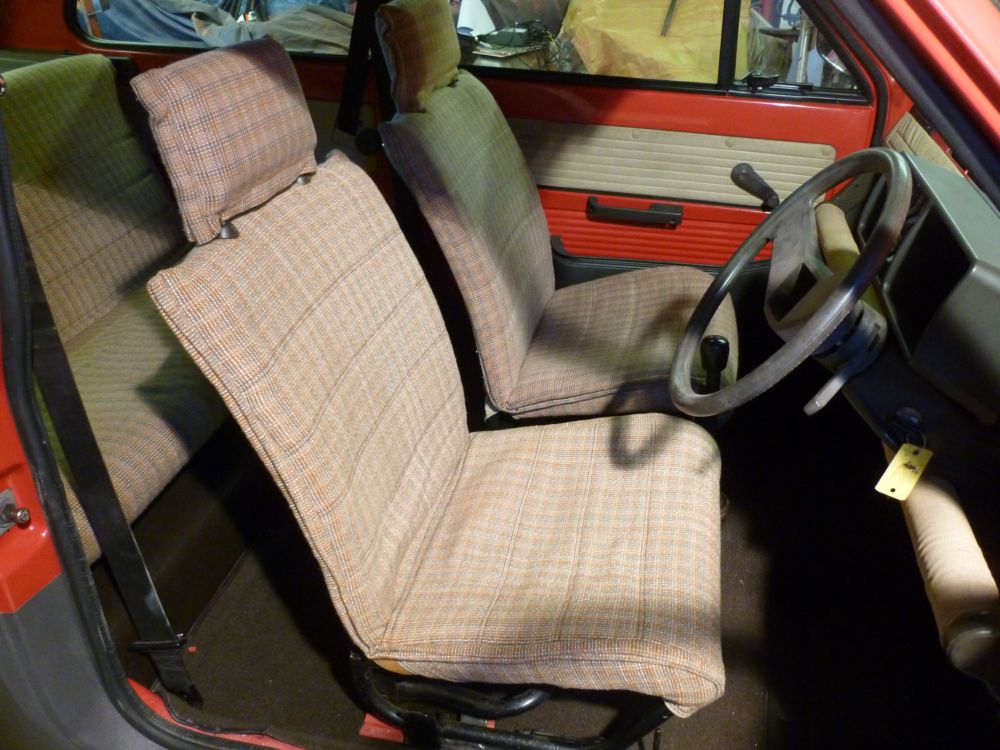 I've decided that I'm not going to keep the car when its finished. I've to many projects ahead and I could be doing with the money for them so reluctantly I will be selling the car. Contact me if your interested.
08/07. New brake flexi brake lines arrived today and were fitted.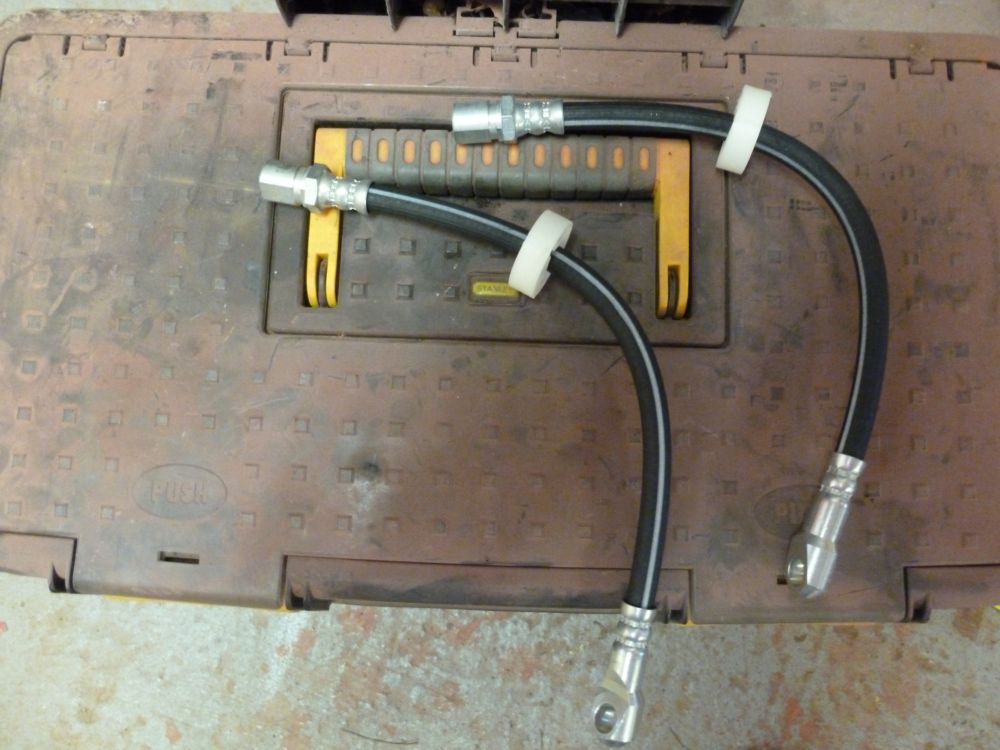 03/07. Another milestone day. My mate Eddie came round and helped me time the engine up and after 4 years its now running, and a very sweet sound it is. Not much more to do now. I also replaced all the fuses.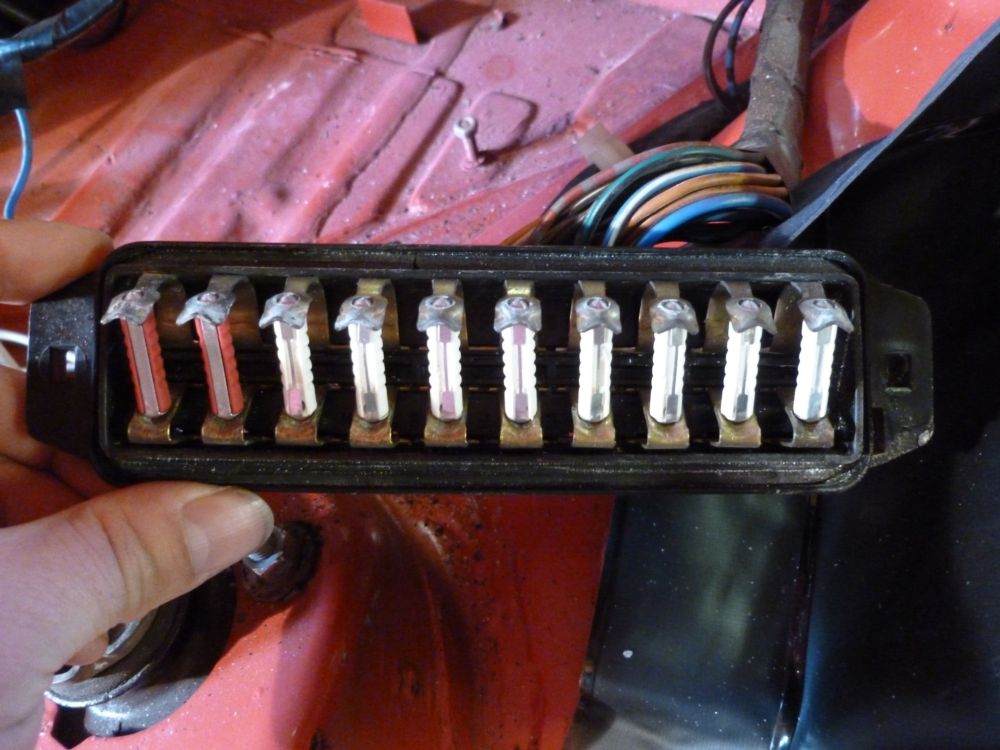 25/08. The sun actually came out today and as the car is almost ready (wiring just to be sorted) I couldn't resist getting the car out into the sun to see how it looked. It came out better than I thought it would.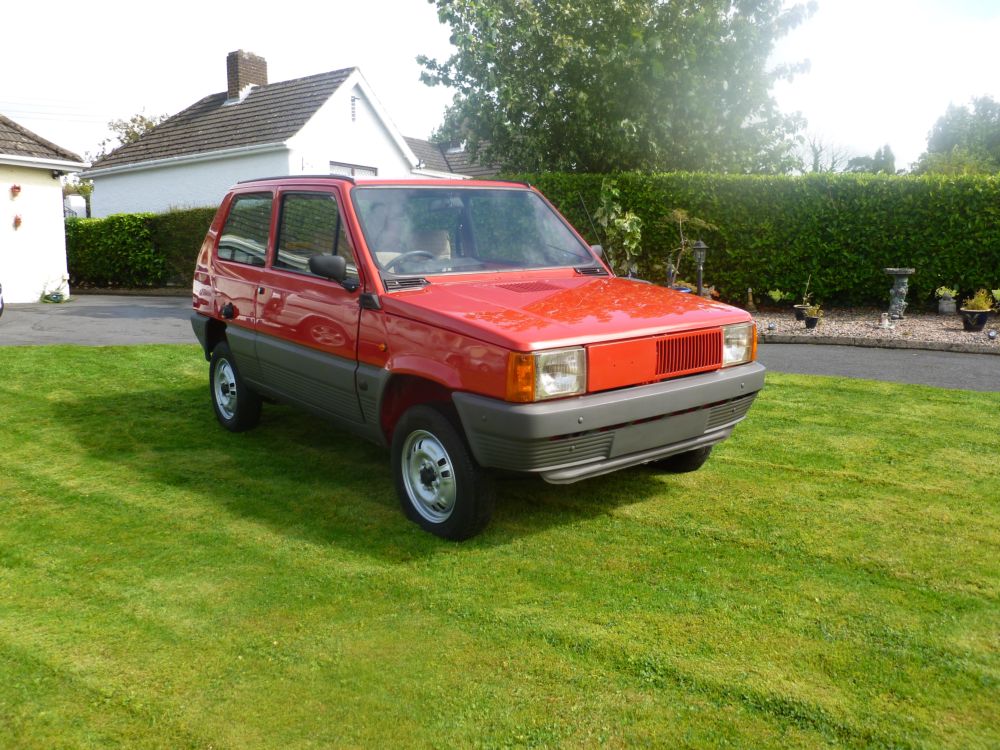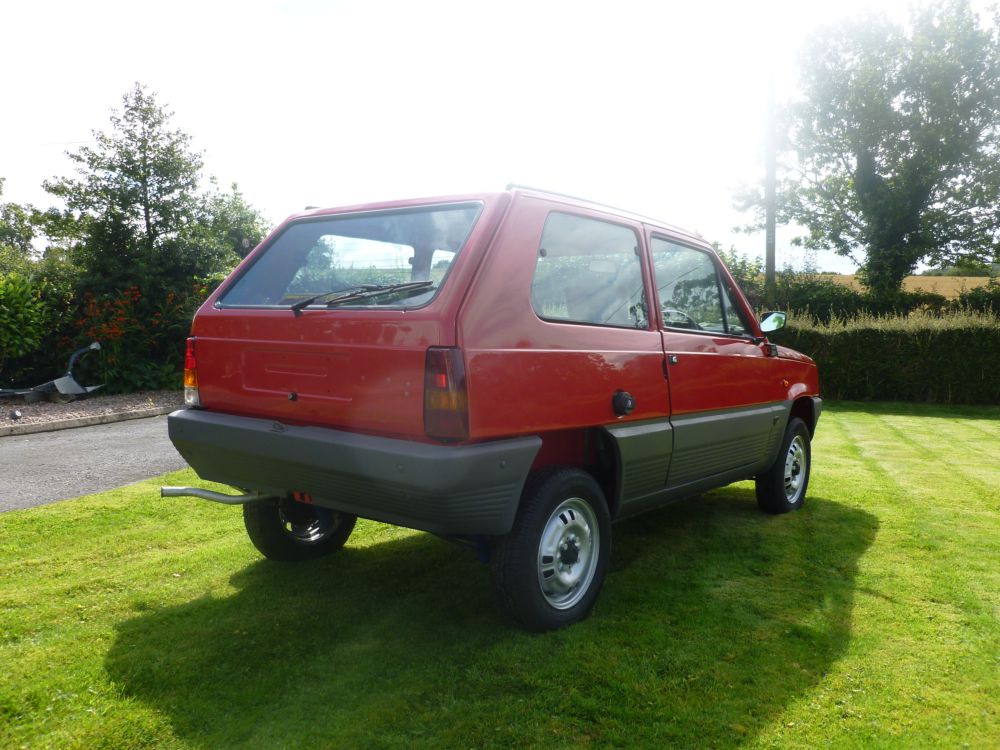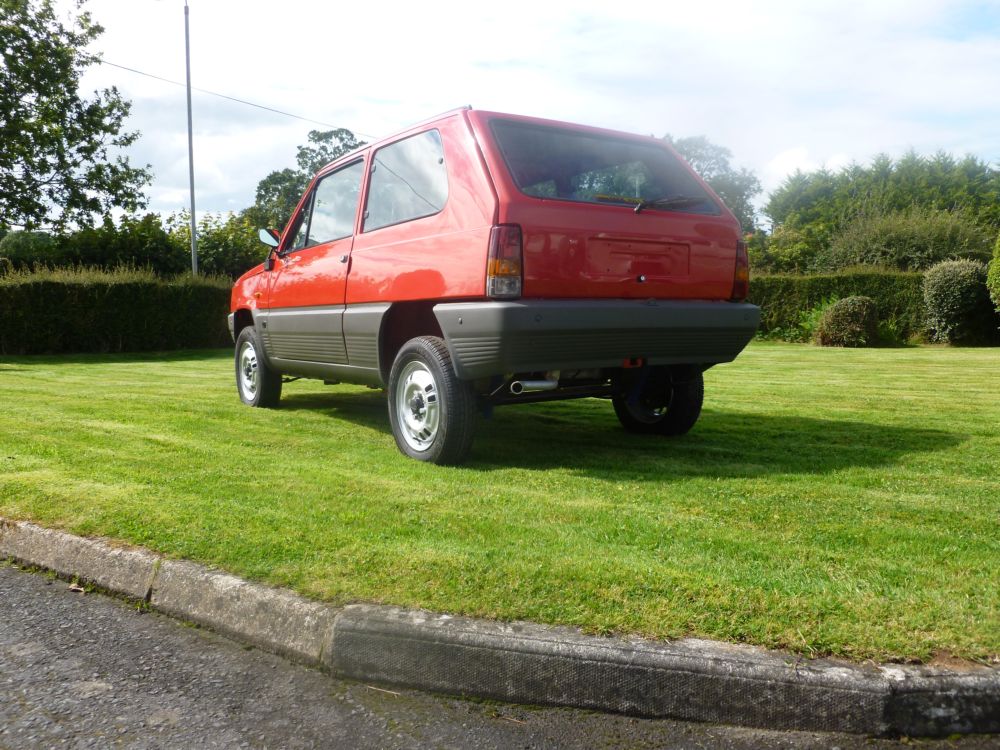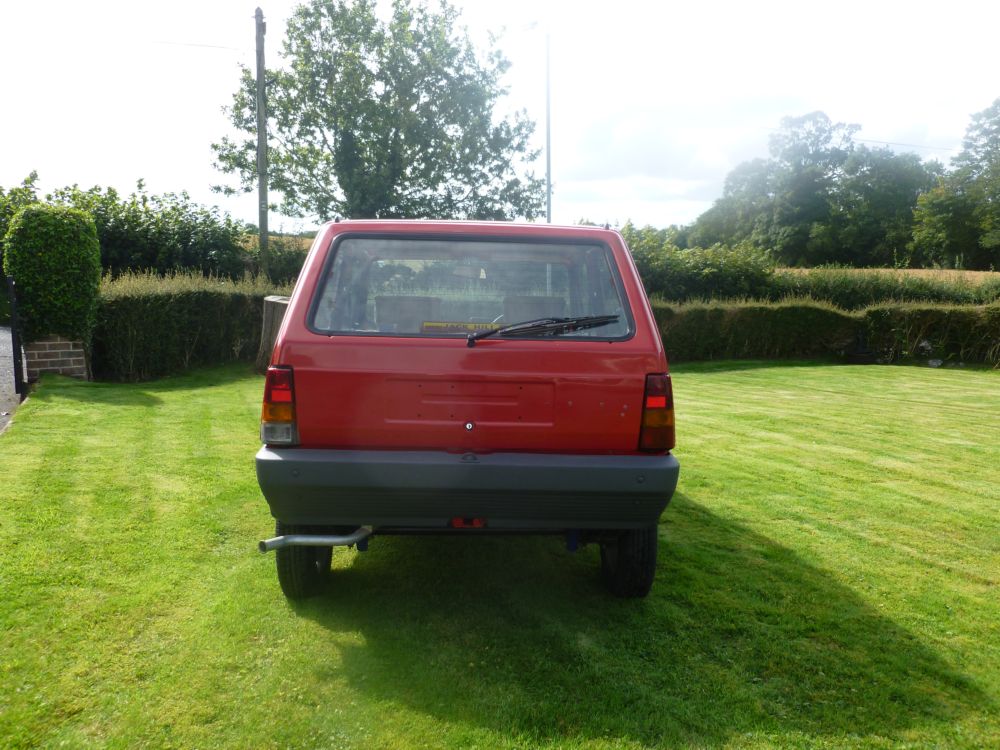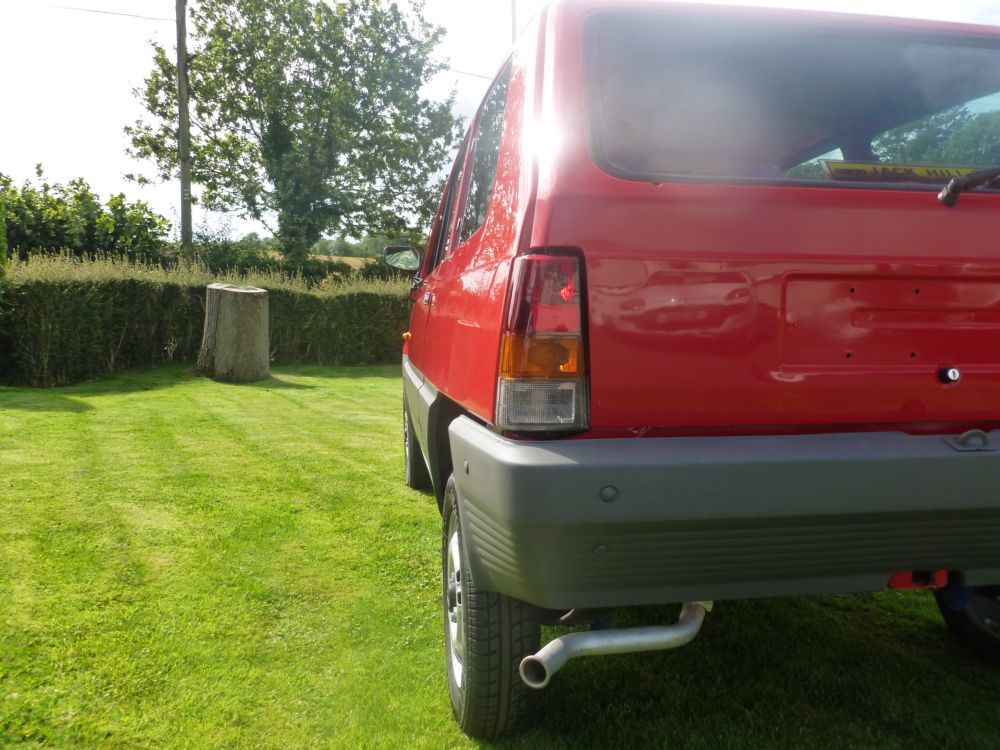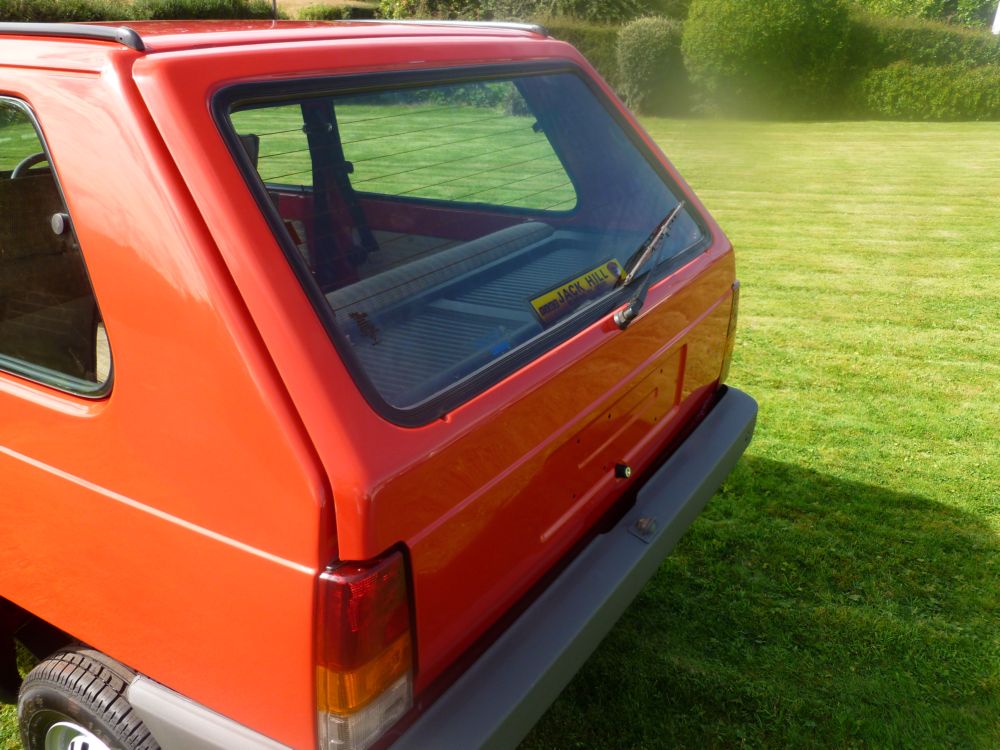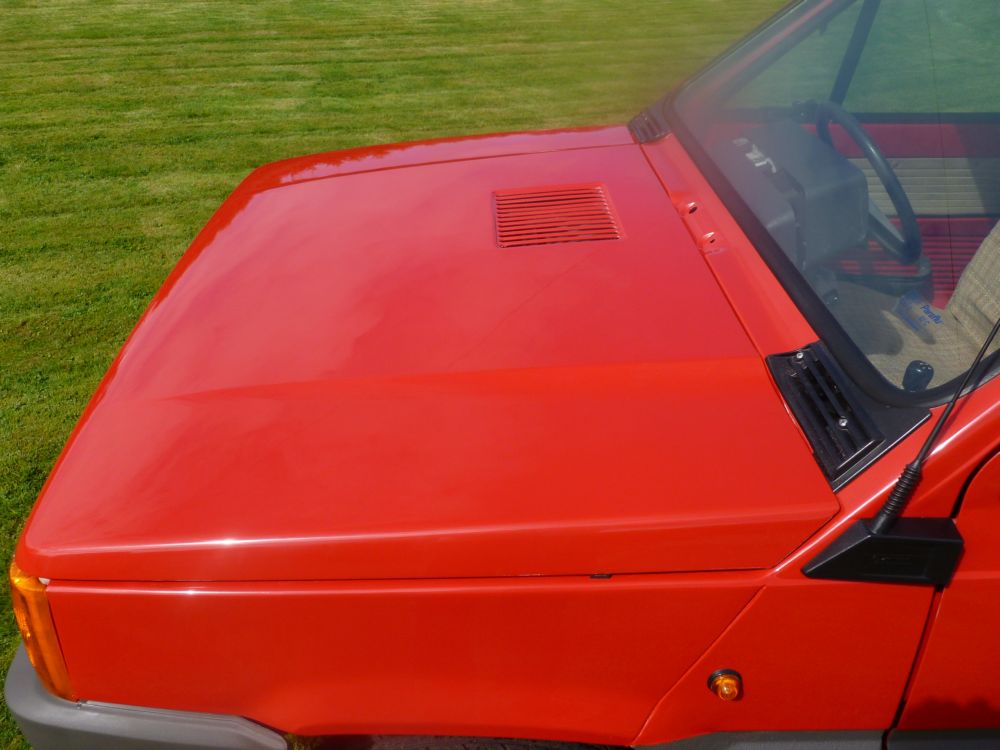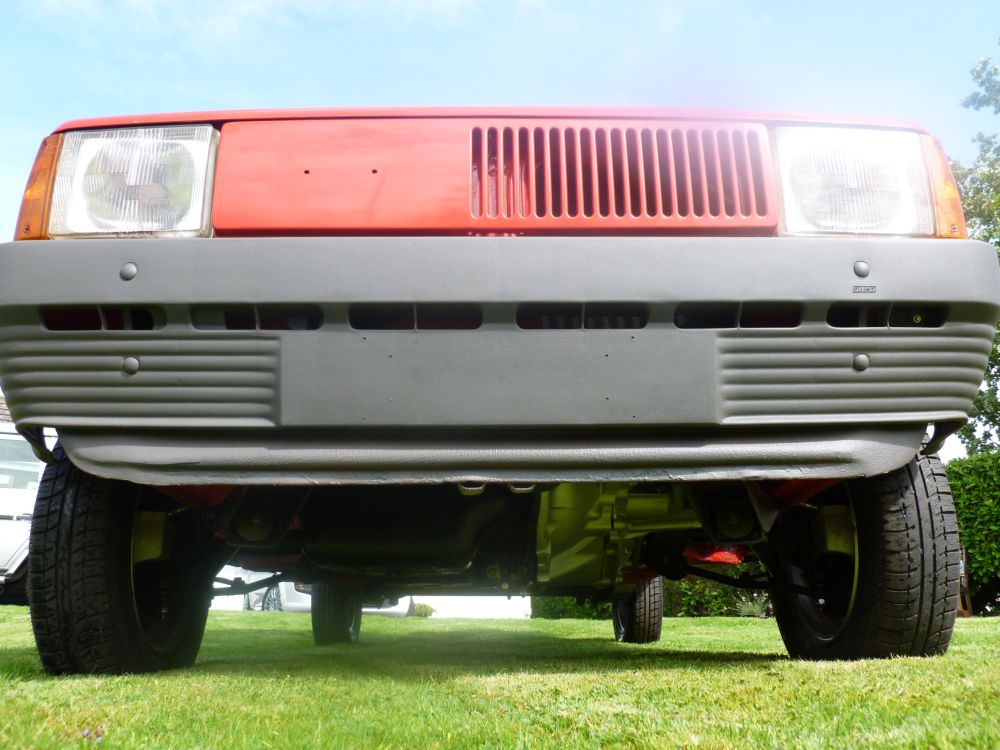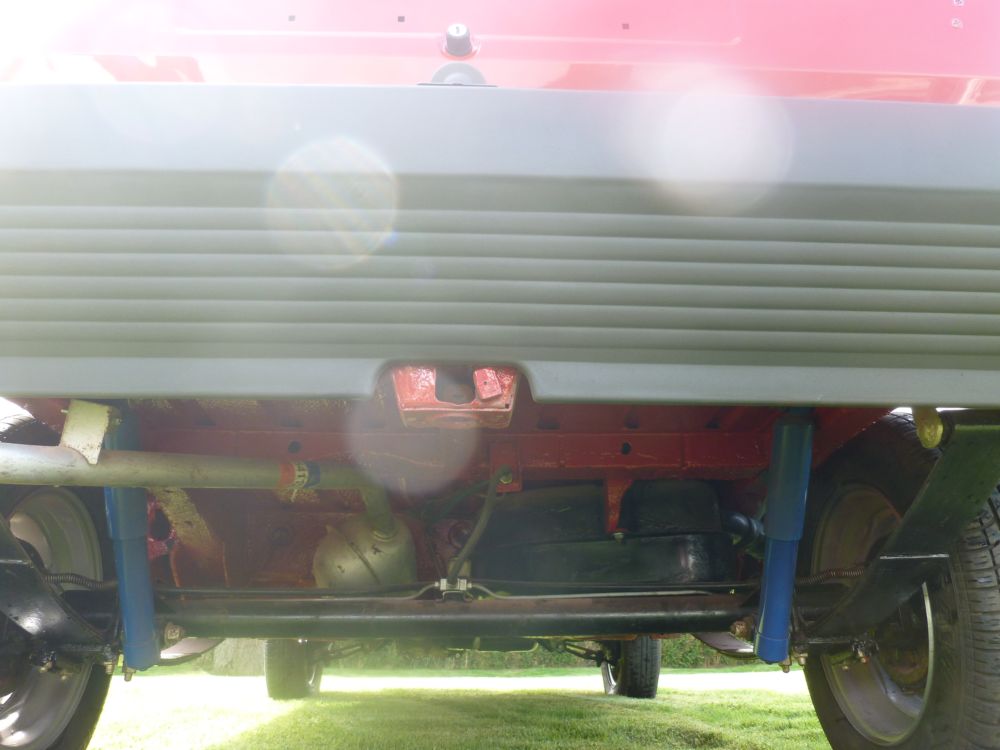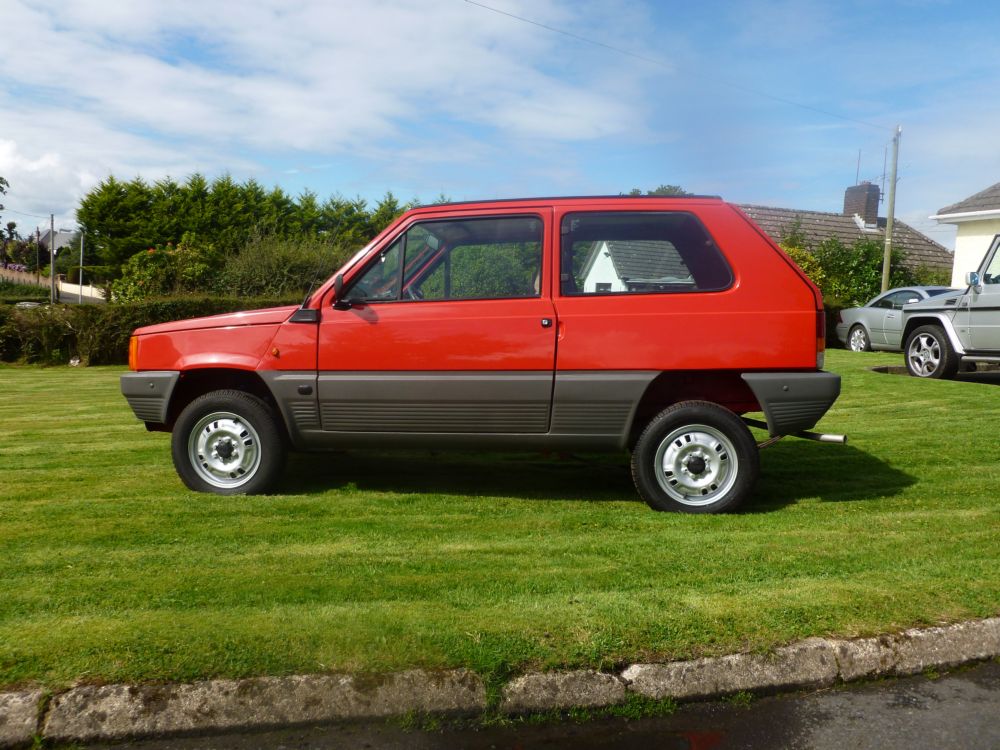 Then I remembered I hadn't put the new badges on so fitted them and took the photo's again.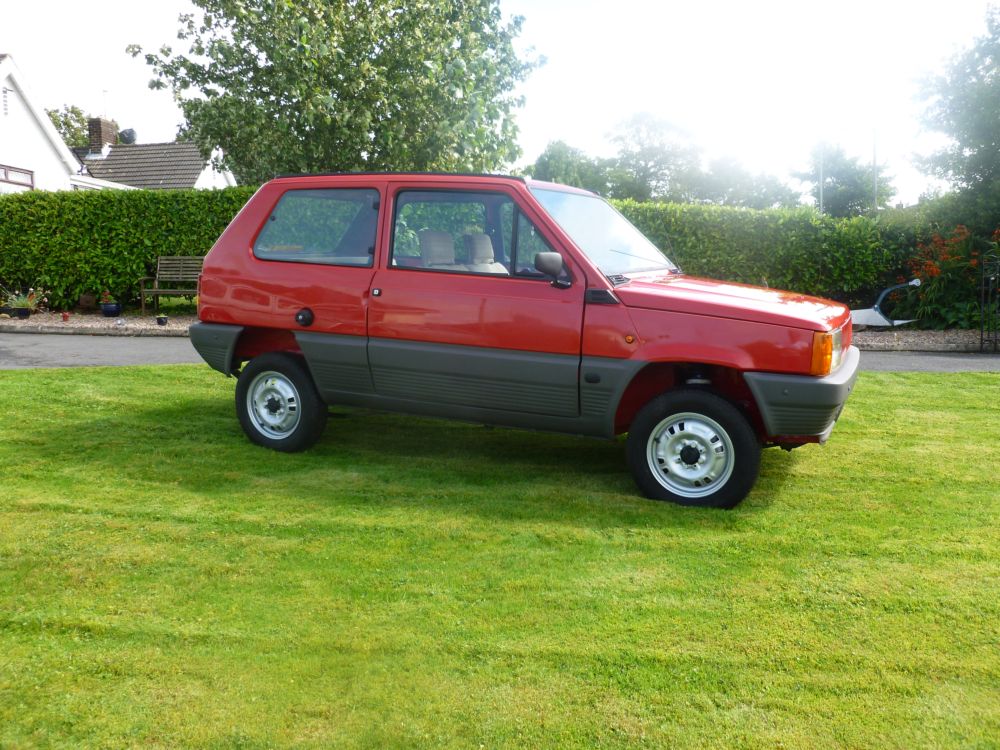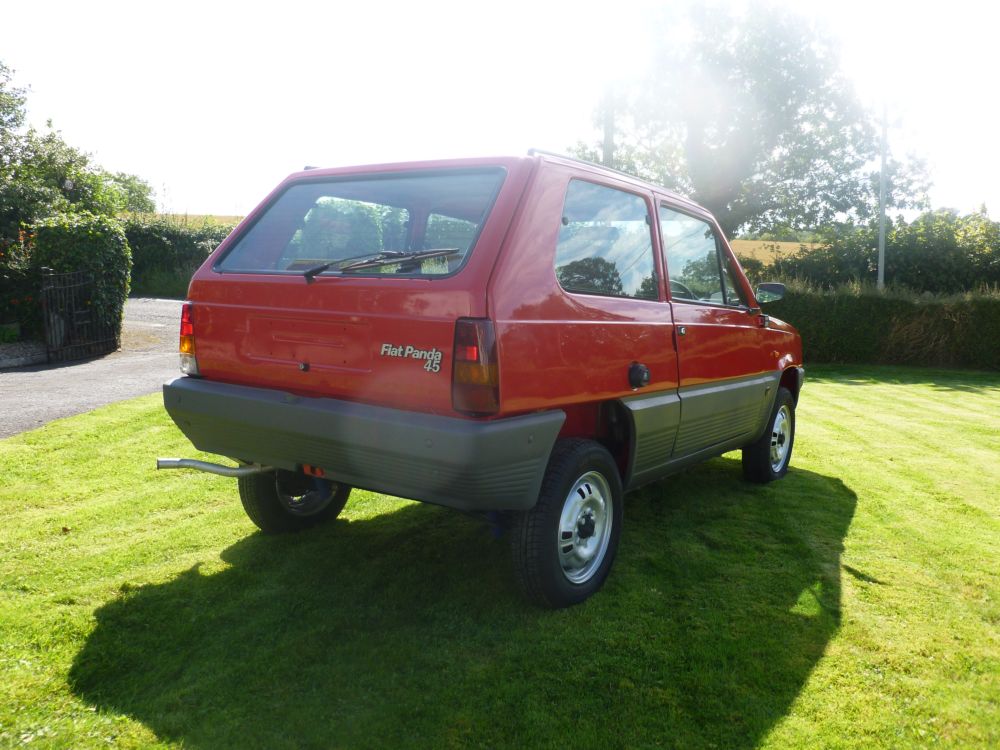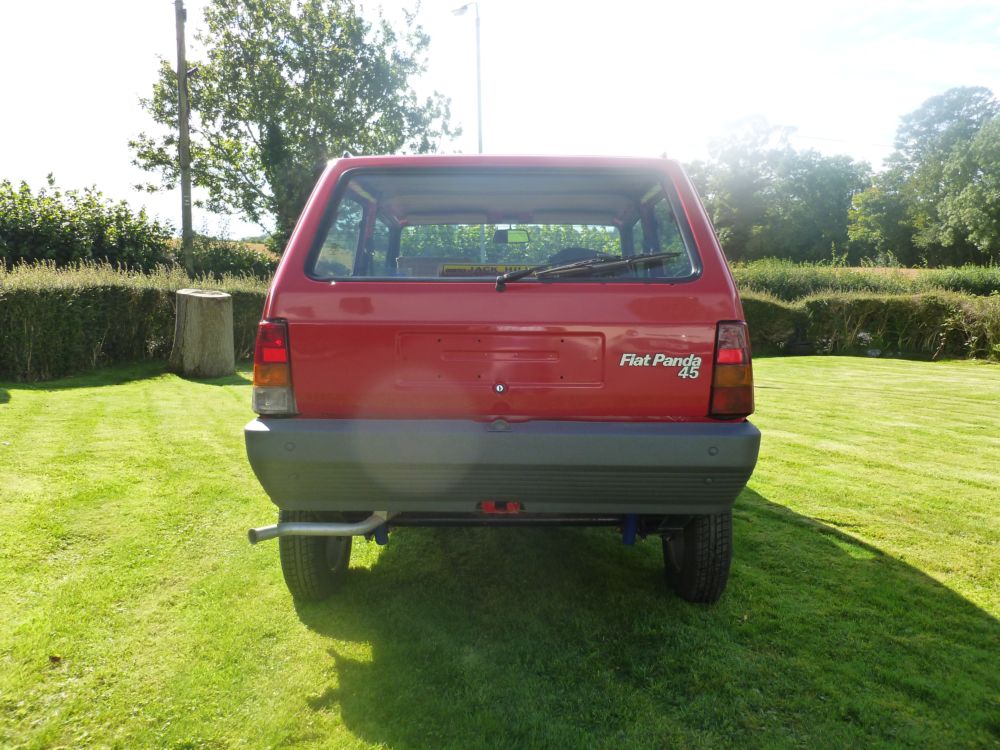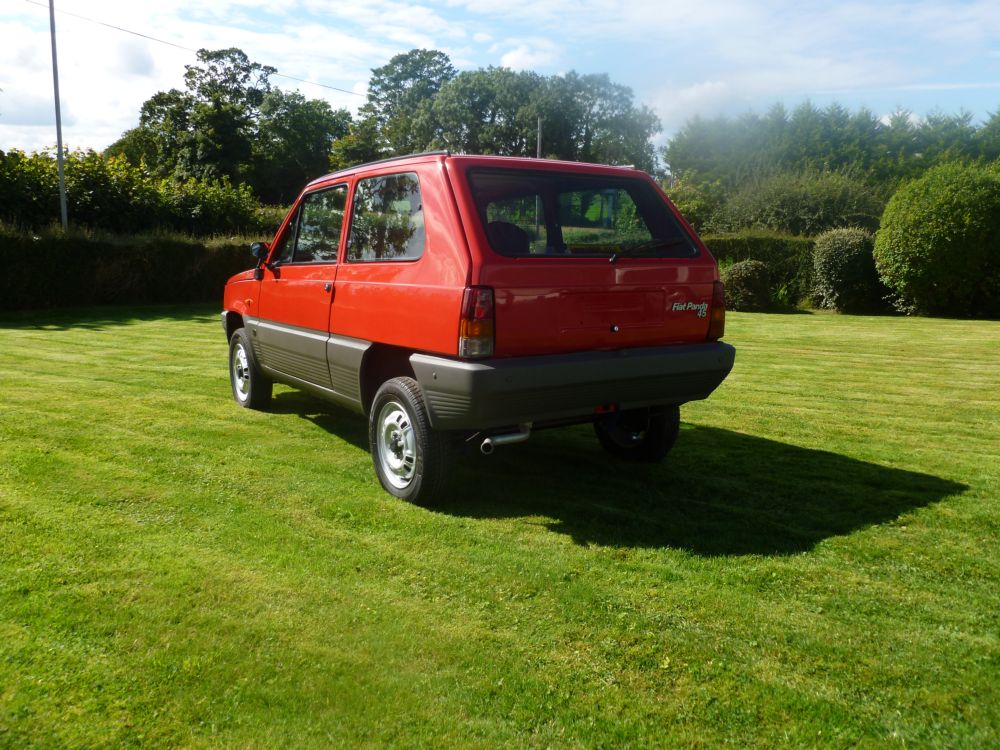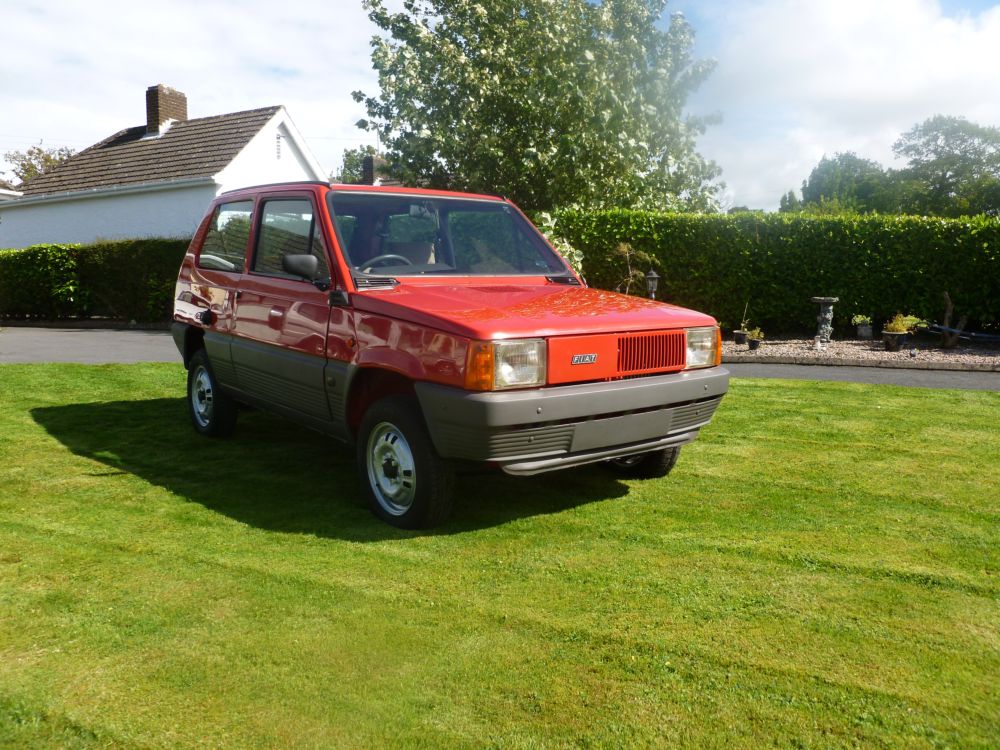 21/09. I was going to get new number plates made but when I checked the original ones I discovered they are the original ones that came on the car when new. They have a metal backing and the dealers name on them so it would have been wrong to put new ones on.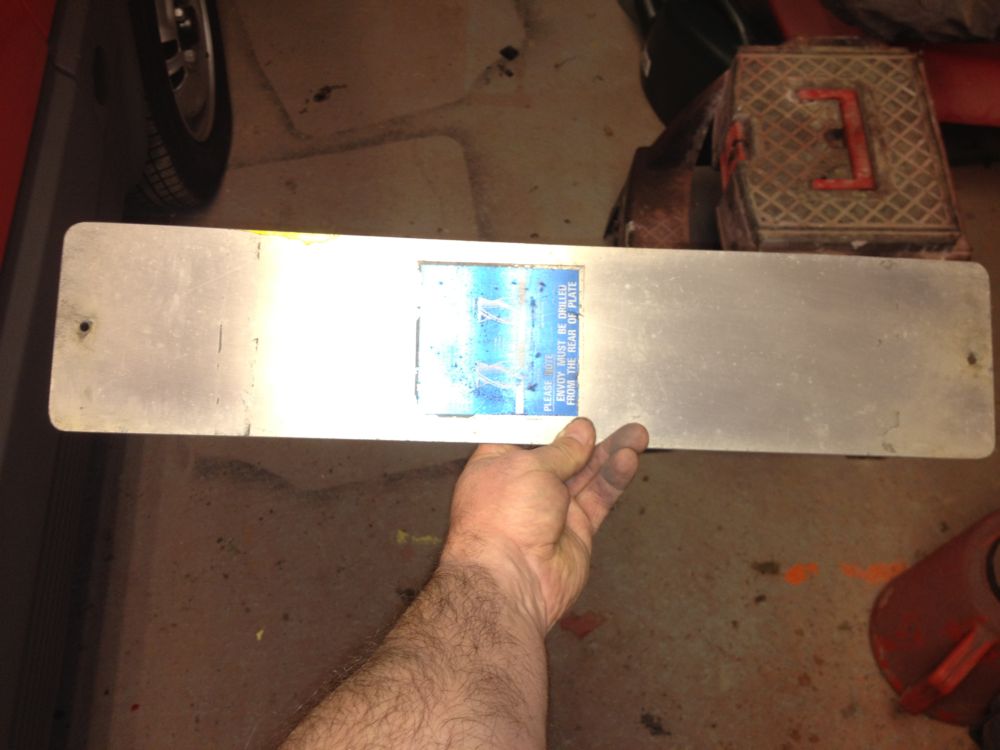 All cleaned and back on the car.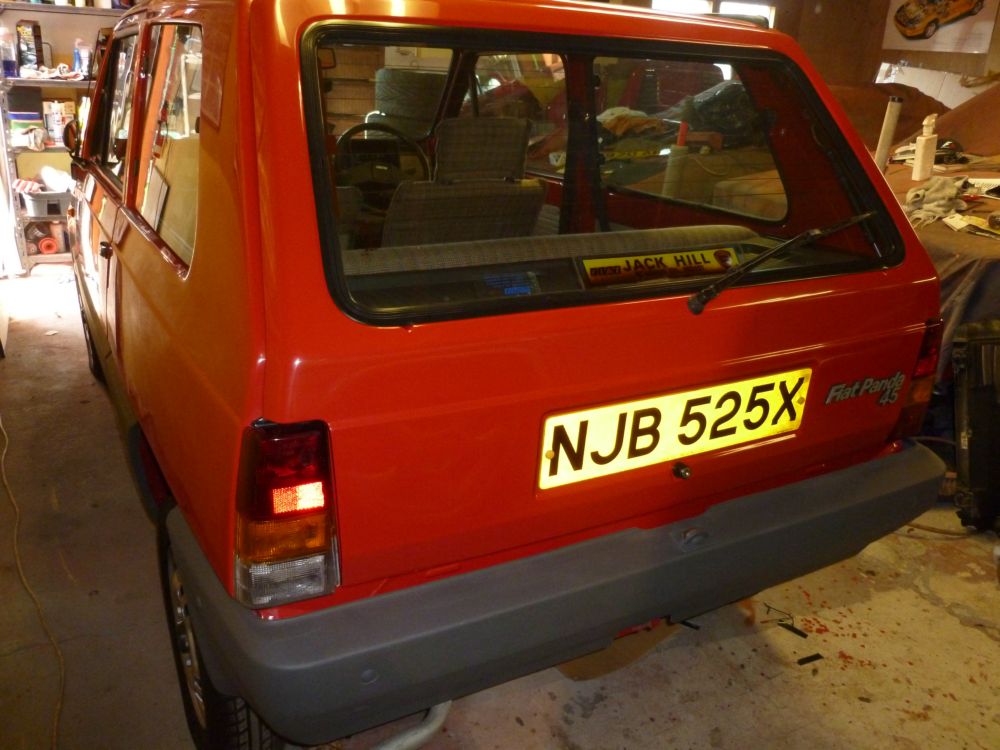 29/09. Got the jack sorted today as it was letting the car down, no not litterally.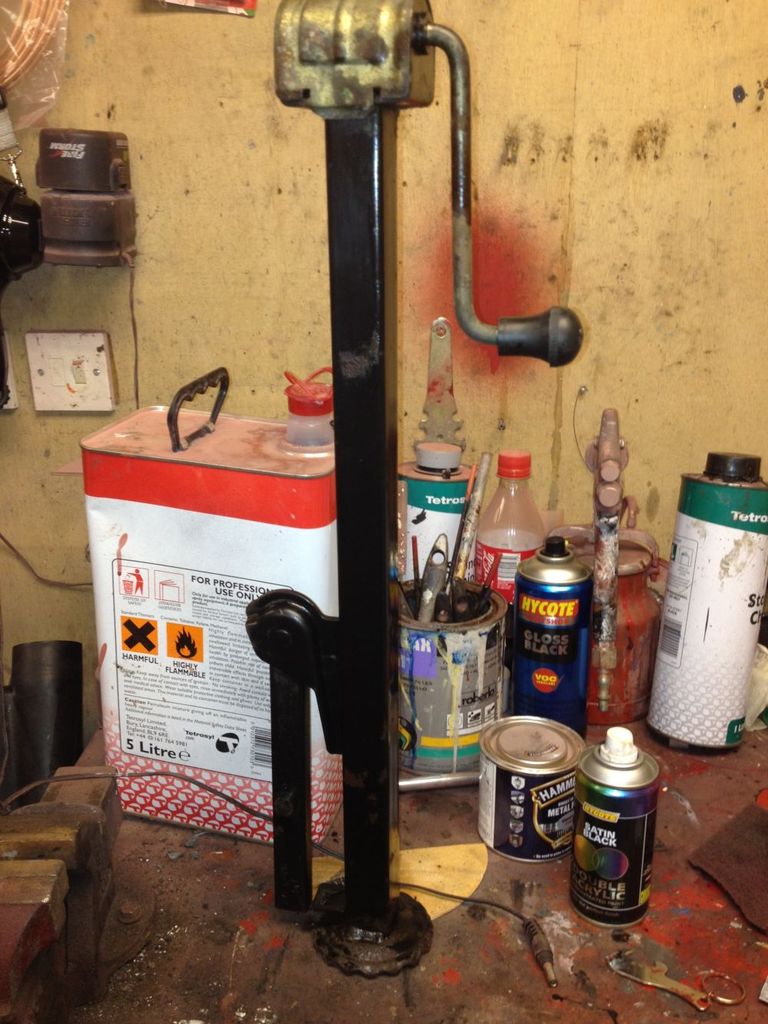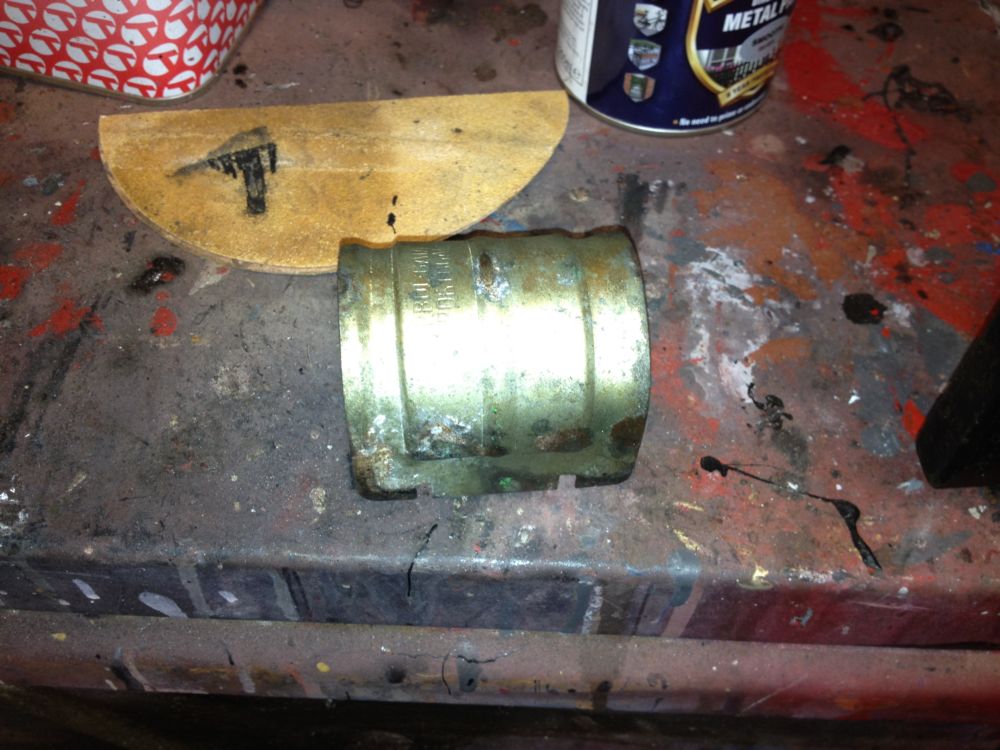 All nice and new looking.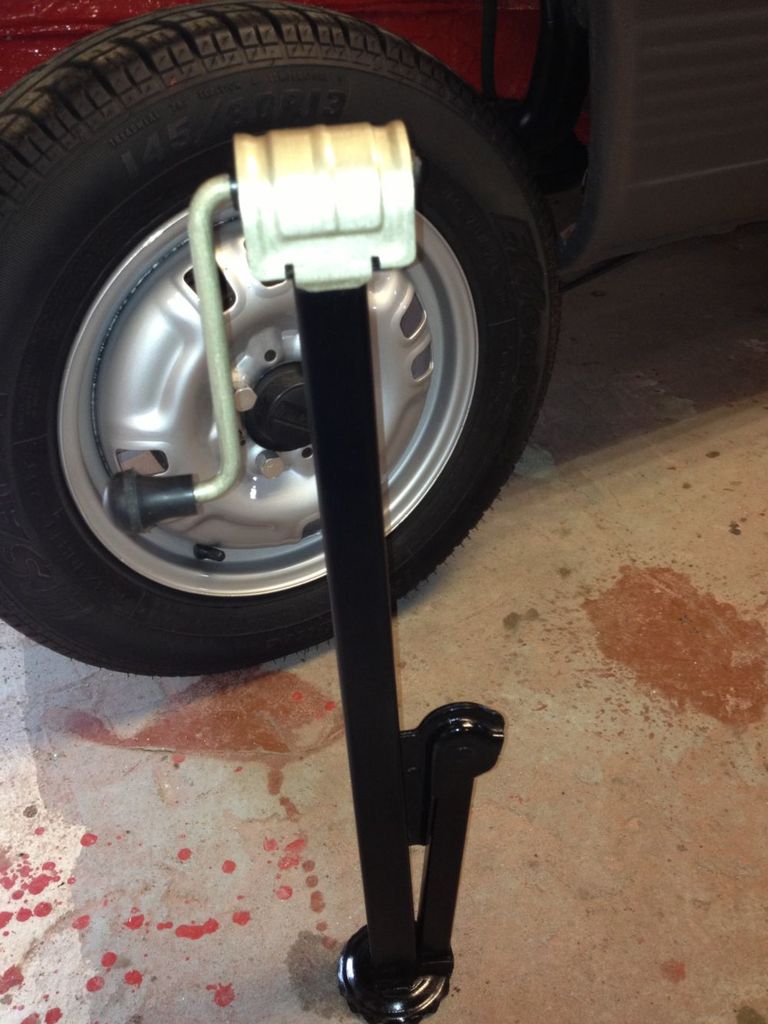 03/11. Just messing now with photos. Would have been better with a little less light behind it.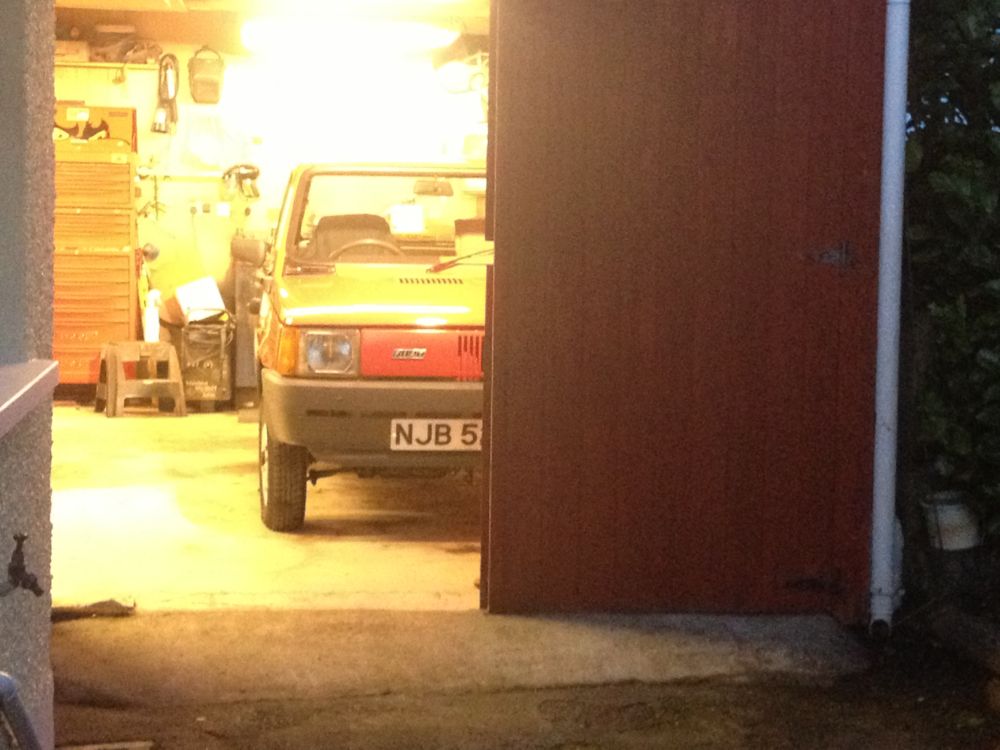 And I should have posted this sooner. One of the guys from the Fiat forum does pencil drawings and offered to do one of the Panda for me. Thank you Kristian as you can see its proudly on the wall.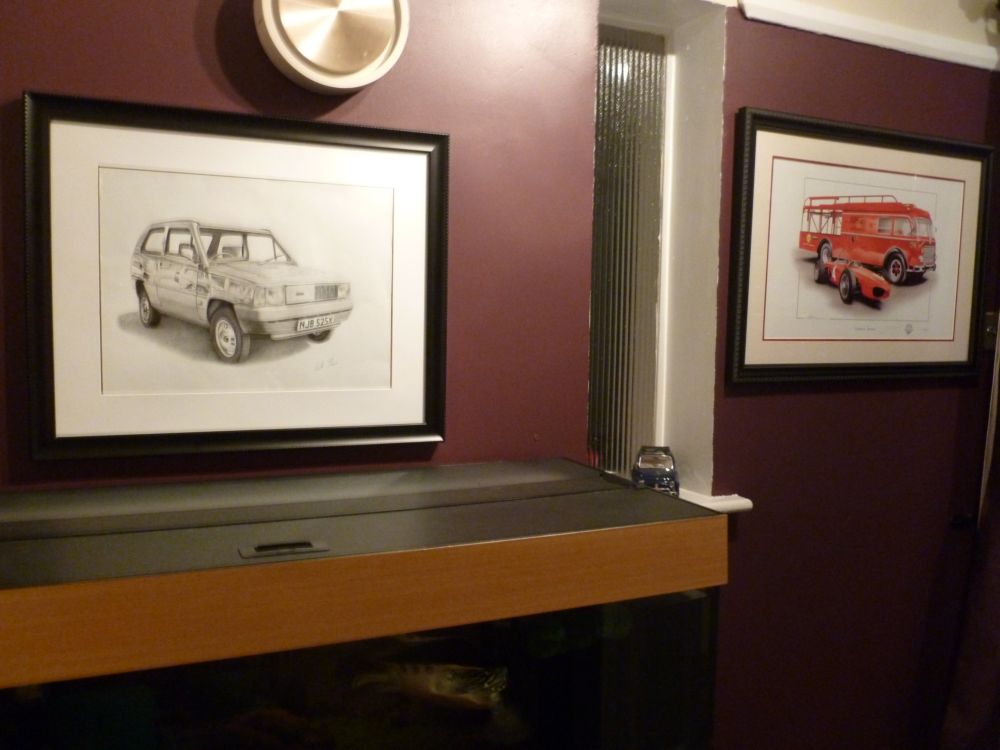 24/11/2012. My wee Panda left the house for the last time today on its way to Dublin and its new home. It was only as it went out the gate that I realised how much I'm going to miss this one. I hadn't realised just how attached I'd got to it. A Proud last photo.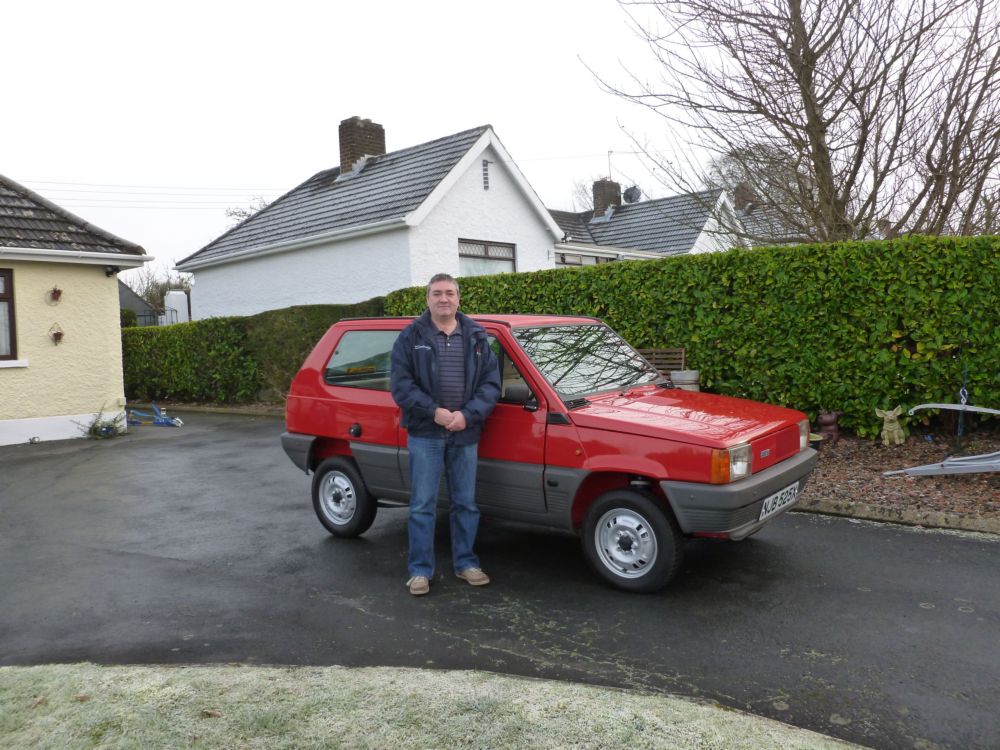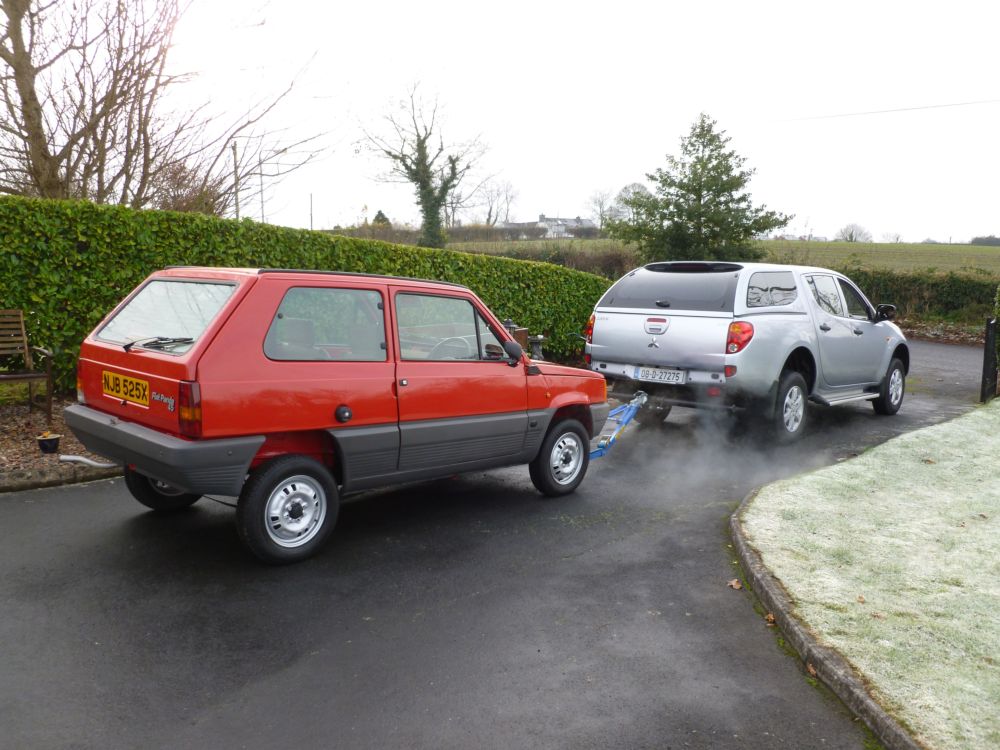 By By little Panda.

The new owner sent me a couple of photos of the car at its first outing sporting its new number plates.